Another year went by so fast, and here we are, once again, at the end of December.
2018 was not another regular year. With amazing events, launches, and promotions, we had the opportunity, the privilege, and the honor to celebrate our 10th anniversary!
This achievement wouldn't have been possible without the support of our entire OG Family around the world, and for that, we are grateful to you all!
To celebrate the end of this decade, let's look back at the ten most outstanding moments that we had the opportunity to live on this 2018
Regional events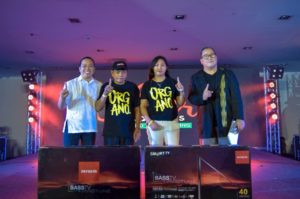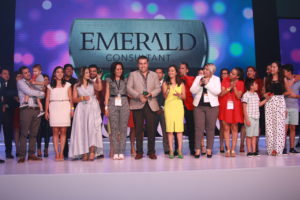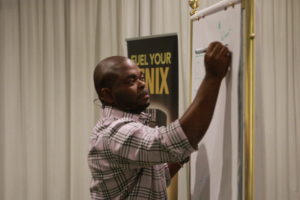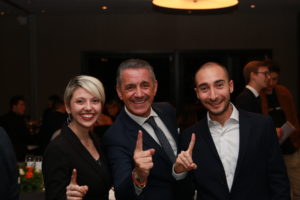 Kickstarting the year with UTX  in February, our members around the globe helped us celebrate our 10th anniversary with the Top Leaders of each region and the most committed Distributors. We gathered together in Thailand for the summer to celebrate with our Asian family, then we traveled to Rome to UNITE with European Distributors, and then we stopped in Cancun to network with our Latin American OG members. Our last event of the year took place in the Philippines for the Cheers to X years, where we closed 2018 with our Top Leaders from this country.
Incentive Trips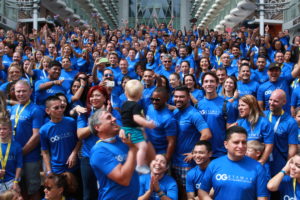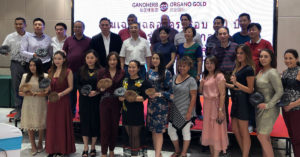 Boosting up your OG Business brings fantastic rewards. This year, our tor performing Distributors got the chance to travel to some amazing places in the world. In July, a group of lucky Distributors traveled to the Chinese province of Fujian with the Ganoderma Discovery Tour and got the chance to get a first-hand encounter with the King of Herbs. And in September, our top qualifiers sailed across the Caribbean on board of the Allure of the Seas with OGetaway 2018. For a full week, Distributors from around the world had the chance to connect and have fun by enjoying the Number One Lifestyle in the World.
EXPO 2018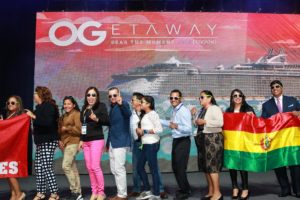 The whole OG Nation came together to celebrate our 10th anniversary together. In September, we gathered in Las Vegas for a full weekend of unforgettable recognitions, announcements, and ceremonies. We also got the chance to network with Distributors from all over the world and listen to the best advice from our Top Leaders.
New product packaging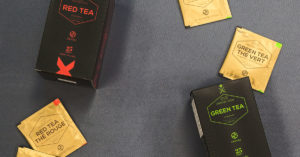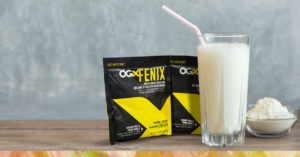 OG products keep expanding and with them, the need for presenting them in new exciting ways. Our signature teas, ORGANIC Green Tea and Red Tea, went through an astonishing transformation as we  redesign their packages into a more modern and elegant look. Later in the year, we also introduced the new OGX FENIX individual sachets, the perfect sampling tool to introduce everyone to the nutritious Vanilla Shakes.
South Africa
ORGANO keeps expanding, and this year we had the pleasure to welcome South Africa into our family! With all the opportunities that entering a new territory represent, we are happy to keep expanding our footprint and bringing the treasures of the Earth to the people of the world.
beU
We had the opportunity to announce the 2019 launching of ORGANO's new skincare line, beU. This new all-natural line promises to give our OG Family a high-quality range of products with amazing anti-aging results!
Informed-Sport Certification
Our OGX FENIX™ Shakes and FENIX XT™ were certified by Informed-Sport. This quality monitoring program certifies that sports nutrition products, such as these, have been manufactured and packed with processes abide by the best practices, and that they are free of substances that can cause an athlete to fail a doping test. To have an Informed-Sport Certification, a product must undergo a rigorous test, and we're proud that ORGANO forms part of these elite products that give consumers the peace of mind of been consuming the best quality choices in the market.
X4ever app
ORGANO launched the X4ever app, giving you the chance to log in to the X Challenge directly from your phone or tablet. This app contains recipes, exercises, and tips to help you reach your weight-control goals faster, and lets you keep track of your progress so you can follow a healthy lifestyle anywhere and anytime. Download the X4ever app from  Google Play or the App Store and join today the X4ever Lifestyle.
OG Cares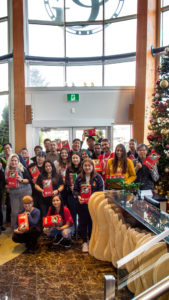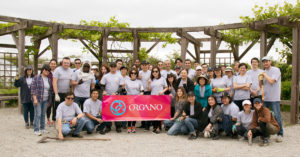 Committed to giving back to the community, ORGANO organized some activities throughout the year to help those in need. Our corporate staff dressed in denim and celebrated Jeans Day, to support the BC Children's Hospital Foundation; got their hands dirty while volunteering at The Sharing Farm to benefit the local food bank; and collected presents for kids around the world with the Operation Christmas Child by Samaritan's Purse. On a global scale, we launched Kilo Collective, matching every kilo lost by our X Challenge participants with one dollar destined to a charity organization.
Two new enhanced shopping platforms
My OG Office and Shop OG are here to make our Distributor and customer's shopping experience better. My OG Office is a business management tool that lets Distributors enjoy features such as real-time access to their downline genealogy and reporting, upline information, shopping, and package tracking. The new ShopOG offers our retail customers the convenience of online shopping, making it easier and faster to order for their favorite OG products.
Yes, looking back on 2018 makes us feel happy and blessed for all what ORGANO achieved this year and on this last decade. Now it's time to look into the future and give our best to boost your businesses even more for next year!
Thank you, OG Family, for making all this possible. All there's left to say is happy new year to you all!
About ORGANO™
Founded in 2008 as Organo Gold, ORGANO™ is dedicated to bringing the benefits of the earth's nutritional riches to people throughout the world via its premium products that can be used daily to help to achieve a more energetic and healthier lifestyle.
#WeAreOrgano