We did it, OG Family!
Last weekend, the whole OG Nation came together to celebrate the company's pride, milestone and achievement: OUR 10TH ANNIVERSARY AS ORGANO!
Last September 2nd and 3rd, we gathered at Las Vegas for a full weekend of unforgettable recognitions, announcements, ceremonies, and celebrations! Distributors from all over the world united to celebrate their company and the 10 years of ORGANO!
So, what happened in our biggest event of the year?
RECOGNITIONS
EXPO2018 recognized Leaders and Distributors for their last year's milestones!
We held a ceremony on stage for our Star Achievers, gave their swords to our new Diamonds, and celebrated having new Blue Diamonds, Rubies, Emeralds and Sapphires in OG! We also recognized our X Champions who achieved their weight goals and the Top Leaders who are soon joining us on our Seas the Moment Incentive Trip.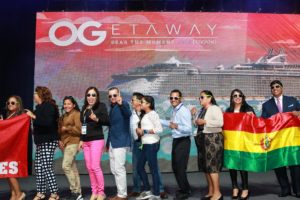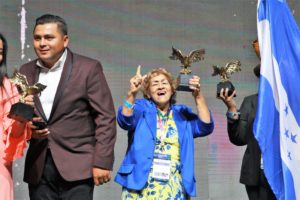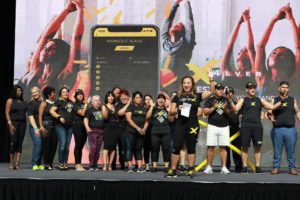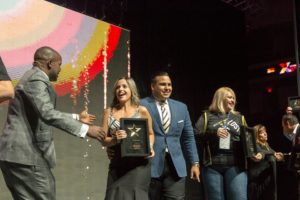 ANNOUNCEMENTS
X4ever app launch
Yes, the X4ever Lifestyle is now in the palm of your hand! The X4ever app gives you instant access to tools and information, keeping track of your transformation journey to help you follow a healthier path anywhere and anytime! Head to Google Play or  App Store to find it.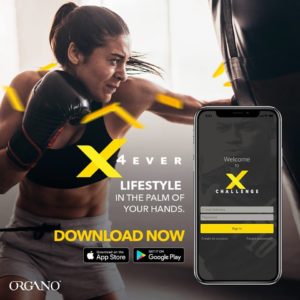 South Africa
With our global OG Family gathered together, we announced a new member joining us very soon. So mark your calendars, on October 1st, ORGANO will officially be opening its doors in South Africa! ORGANO expands its mission and makes its products available to an estimated of 56 million potential customers.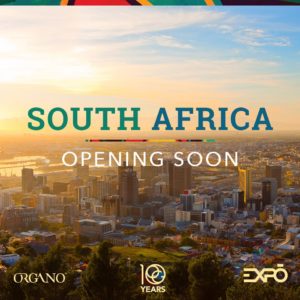 OGetaway 2019
We revealed what's coming for next year's Incentive Trip, and you're going to love it! OGetaway 2019 brings you better chances to qualify for the trip of your dreams and not only that — it comes with five options around the world so you can choose your favorite destination! Stay tuned for the announcement of the five destinations!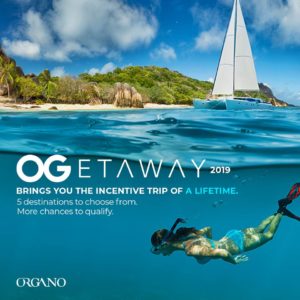 Skincare
Now that we have already tasted the gold, it's time to feel it on your skin. Shella Chua, ORGANO SVP, Administration & Distributor Services, had the pleasure of announcing our upcoming skincare line! A complimentary skincare set will be shipped to everyone who purchased a 10-in-One EXPO Kit.  Check out the preview of this all-natural line here.
OGX Individual Sachets
ORGANO CVO Holton Buggs introduced a brand new star tool for your business: The OGX sachet! "Now it's all sample, sample, sample!" he said. Now there are no excuses to increase your sales by showing off each and every ORGANO product we have.
Reaching 10 Years is no small feat and our CEO and Founder, Mr. Chua, took the opportunity to thank the people who have been instrumental in getting OG to where it is today.  He thanked our staff, our partners, and Distributors and shared with us some unforgettable words for Mr. Buggs and Mr. Morand: "Our relationship has been tested many times, we've had different opinions… But, in our heart, we will always love, respect, and be grateful to each other. We are one team and one dream: we are the Tres Amigos."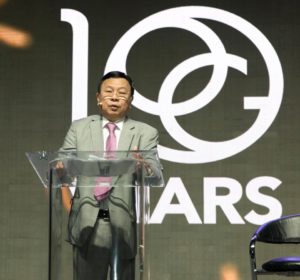 Thank you to all the members of our global family who helped us made this dream come true. With all of you by our side, we're sure that EXPO 2018 is just the beginning of more exciting things to come! We'll be seeing you back in Las Vegas for UTX 2019!
About ORGANO™
Founded in 2008 as Organo Gold, ORGANO™ is dedicated to bringing the benefits of the earth's nutritional riches to people throughout the world via its premium products that can be used daily to help to achieve a more energetic and healthier lifestyle.
#WeAreOrgano