When you think LIFESTYLE one of the first places that comes to mind is Las Vegas – where else can you do everything from shop the most luxurious brands to dine in world famous restaurants to party on the strip. Last weekend, ORGANO™ headed to Las Vegas for our largest, most comprehensive training events of the year – UTX – and we are not shy to say so: IT WAS A GREAT SUCCESS!
The OG Family was globally represented and together we learned from each other, celebrated individual achievements and group accomplishments with our growing OG Family.
If you weren't able to attend live or via live stream – here's a quick recap of what you missed!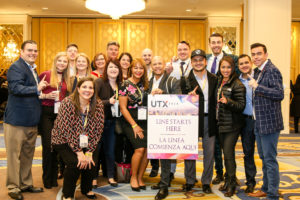 For New OG Family members – what exactly is UTX?
UTX is Organo's annual corporate training weekend and has its roots providing Distributors with the skills and knowledge to help grow their OG business. No matter if just starting a business, or at the top of the team, there's always inspirational and valuable lessons for everyone. This year's UTX, held at the Westgate Hotel in Las Vegas, featured some incredible announcements, Master Classes, and Recognition. What a great event to mark the 10th anniversary of ORGANO!
Escape of a Lifetime with Holton Buggs and Shane Morand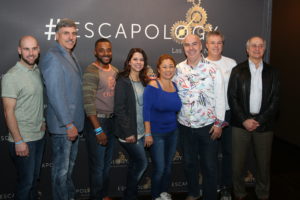 To participate in this select leadership activity, Distributors qualified by recruiting two personally sponsored Distributors with Promo Packs or PSPs between January 1st and February 22nd. Winners were treated to an incredible afternoon in Escapology – Las Vegas' premium real life escape game experience.
Master Classes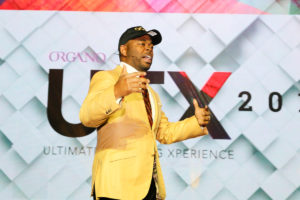 In recognition of Organo's 10th year in operations, UTX 2018 featured Master Classes delivered by OG leaders. Some of the topics included:
Getting started with ORGANO – Holton Buggs

Personal growth and development – Shane Morand

Mastering the structure of the compensation plan – Steve Martin

Mastering the prospect pipeline – Emmanuel Bernstein

Creating momentum – Cesar Munoz

How I went Diamond – Sam Bean

System tools and how to properly use them – Casey Nilsen

Ganoderma for Life & Power training – Marianne Noad
iWin Tour Announced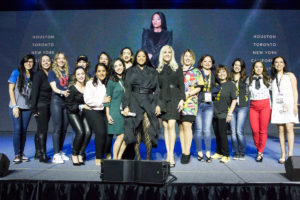 Earlene Buggs celebrated UTX by announcing the 2018 iWin Tour – including some incredible scheduled events in Toronto, Houston, New York, California, Italy, Mexico, Asia, and Africa.. Be sure to follow Earlene on Facebook for more information about the event dates!
Introduction of the OG Lifestyle Bonus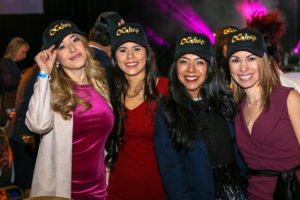 The OG Lifestyle is all about freedom, luxury and achieving your goals – so what a perfect city – Las Vegas – to announce the OG Lifestyle Bonus!  Basically, this bonus replaces the OG Dream Car program – same qualifications … but instead of using the money for the car lease, qualified Distributors can use the new, cash, Lifestyle Bonus for anything they want. Now that's freedom!
Holton Buggs Moves MMC
Holton Buggs announced a new platform for the popular Millionaire Mentorship Calls. The new Zoom platform will make its debut this March 4th hosted by Mr. Buggs himself.
Inspiring Stories of Success
ORGANO™ is extremely proud of the thousands of testimonials and success stories of our Distributors. This year, we were in awe of our new Emerald's Mary and Amos Esh, Maribel and Javier Torres, and Rebecca Wollman – all of whom shared their incredible stories of their challenges and how they overcame those challenges to reach success!  
Recognition
UTX was also the perfect place to recognize the efforts made by all our Distributors this last year.  ORGANO was happy to celebrate New VIPs, Platinum, Platinum Elites, Sapphires, Rubies & Emeralds; Star Achievers, and Superstars!
X for X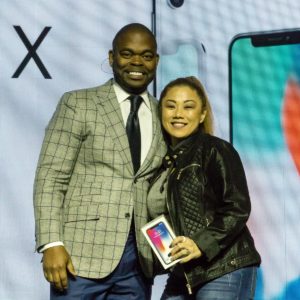 An iPhone X was raffled off to those in attendance, with the highest promo pack sales generated during the weekend, in honor of the Organo X Anniversary. Congratulations to Nikki Ideta, the raffle winner and now a proud iPhone X owner!
Special Message from Holton Buggs
Holton Buggs inspired all of us with a heartfelt speech about the hard work it takes to be successful in this business – and in any business. Holton's message:  keep going, stay hungry, continue to aim high.
Coming soon in OG Academy — the clips of this inspiring speech and the must-see training on New Distributor Orientation: what to do and what to get in your first 72 hours in OG.
EXPO2018
The official announcement for EXPO2018 was announced for September 1st and 2nd at the Orleans Arena in Las Vegas. EXPO is Organo's largest international convention, so be sure to join us in Las Vegas. Early Bird pricing starts at $179 – check out the website at https://expo.organogold.com/.  Diamonds are made!
Closing Message from Bernardo Chua, CEO and Founder of ORGANO™
This year, 2018, ORGANO™ reaches a true milestone – 10 years in operations. Very few network marketing companies reach this important anniversary and the fact that we reached this milestone – as a global company, operating in over 40 countries, is a testament to your leadership, diligence and dedication. You're in the right place at the right time!
About ORGANO™
Founded in 2008 as Organo Gold, ORGANO™ is dedicated to bringing the benefits of the earth's nutritional riches to people throughout the world via its premium products that can be used daily to help to achieve a more energetic and healthier lifestyle.
#WeAreOrgano