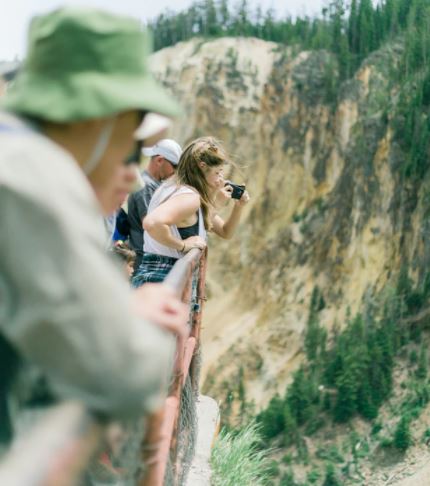 If you live in a state that has high humidity and you are looking to escape it for some dryer heat, Montana might be the next destination on your list!
Temperatures in Montana during August tend to be the highest, ranging around mid-'80s during the day, and depending on which part of the state you are in, the temperature might drop down quite a bit in the evening or stay fairly warm. Western Montana, home to more mountain ranges, tends to see larger temperature swings than eastern Montana, which does not have a landscape with as high an elevation.
But of course, the temperatures in Montana are not going to be the only main attraction.
People from all over the world love to visit and camp in the state nicknamed the Big Sky State. Here are some of the main attractions that pull people to visit.
Yellowstone National Park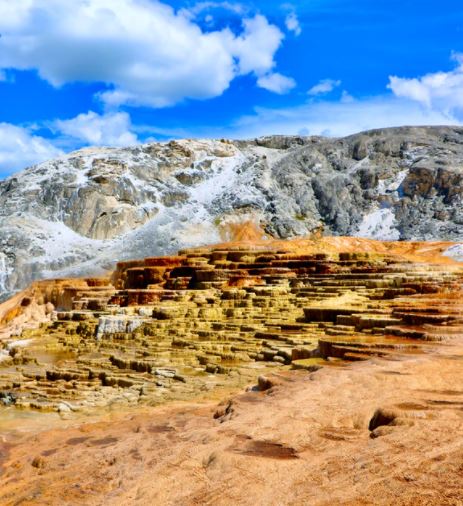 The nation's very first national park, Yellowstone is shared between southern Montana and northern Wyoming. A perk about visiting Yellowstone from Montana, the park's northern entrance, is that the very first area you will come across in the park is the Mammoth Hot Springs. Some of the park's oldest history can be found here along with boiling rivers and thermophiles.
Yellowstone has a 140-mile road through the park called Grand Loop Road that connects the park's must see sights! This park is on many bucket lists and it should be on yours if it is not already.
Glacier National Park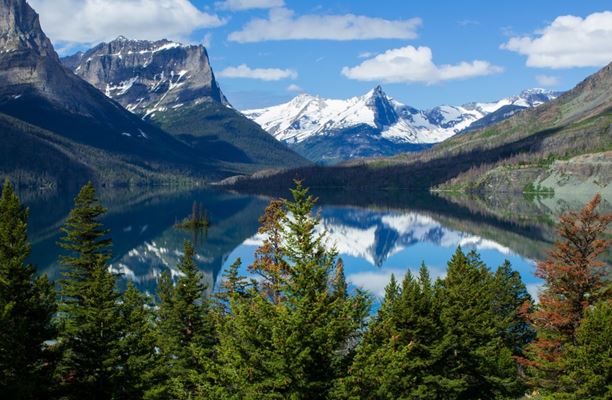 Known as the Crown of the Continent this national park is in Northwestern Montana. This park attracts a lot of adventurers who love to go hiking. Many of the trails lead to hidden lakes and scenery that you otherwise would not be able to see.
There is a famous drive through the park called Going-To-The-Sun Road that is 50 miles long that takes you over the Continental Divide.
Any camping and exploring done at Glacier National Park is not going to disappoint with its terrain consisting of mostly Rocky Mountain Range and wildlife to see at every turn.
Flathead Lake State Park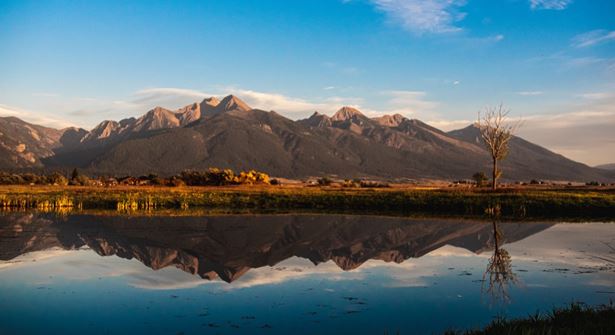 Flathead Lake State Park is a 28-mile long lake, which is the longest freshwater lake west of the Mississippi. Flathead Lake Park is a great place to camp and explores in Northwest Montana. Not nearly as visited as the National parks in Montana, there are hidden gems of cabins and sights to see.
On this lake, the main activities that you could find yourself doing are kayaking and boating. Various kinds of boat rentals are offered for water sports fun. Visiting this park is a great way to enjoy the summer sunshine and stay cool and relaxed while you are at it!
Montana seems to have endless places to visit and explore. With mountain ranges close up and in the distance in just about every direction that you turn, visiting any part of Montana is sure to be a trip filled with many breathtaking views.
About ORGANO™
Founded in 2008 as Organo Gold, ORGANO™ is dedicated to bringing the benefits of the earth's nutritional riches to people throughout the world via its premium products that can be used daily to help to achieve a more energetic and healthier lifestyle.
#WeAreOrgano