Delena Wint is the most recent addition to our precious Sapphire Rank! This English dynamic woman lives in Toronto where she works on the Charitable sector aside from her OG Business. Discover her inspiring story!
Helping others has always been the core of Delena's life. For over 20 years she's been part of Charitable organizations and projects with teams that deal with disability, chronic and terminal illness, blindness, abused women, War Veterans, seniors, and children. But aside from that, she's held managerial positions and also manages an Industrial Chemical Company, talk about versatility and dedication!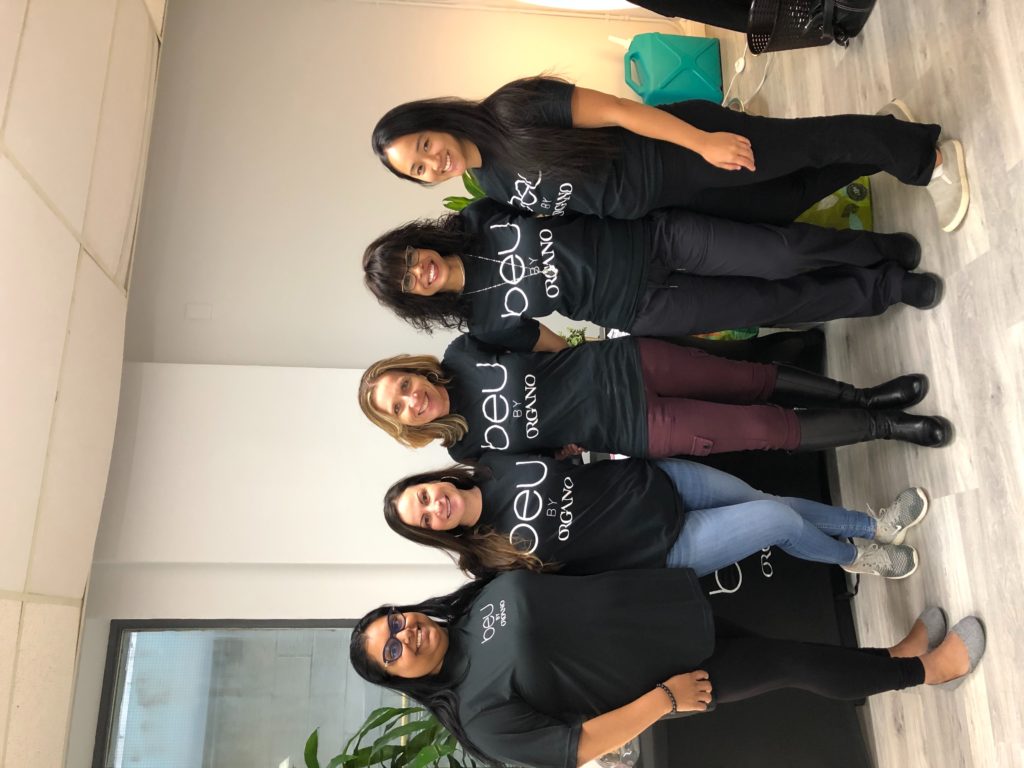 Her OG journey started 3 years ago by mere chance, she wasn't looking for any change but once she heard about the OG Opportunity she understood it was something she couldn't let go. Her sponsors were Dr. Paul Charlton & Nancy O'Brien and Ms. Dianne Solano. She got her Gold Business Pack right away, got to work tirelessly, and rose to her VIP rank in just a week! Then, five months later, she was already Platinum.
Delena's passion for networking, a strong team, and coaching skills helped her build her business in no time, "I would just share products daily, follow up and stay connected and coachable with my up line. My work schedule became really hectic so I worked the business when I could on a part-time basis. I still came out to weekly meetings and continued to share samples. In 2019 I started to participate as a vendor in health, nutrition, and sporting events and constantly shared samples, collected contact information, and followed up. Consistency paid off eventually."
From that point, success was a standard in her practice: she attended meetings more often as well as training sessions. Numbers were always on her mind, and her competitive spirit drove her to fight for the Sapphire level from early 2020. "I missed 2 feet from Gold in April and then the Covid-19 Pandemic Happened. I continued to work as an essential worker throughout the pandemic and was getting discouraged because I just didn't have the time to ramp up, but again my up line provided support and tips to focus on… So I decided May was not going to come and go without that rank advancing so I took the last two Fridays off at the end of May and dedicated the time to OG, on the phones, emails, and FB chats. As my numbers were consistently growing, I worked very closely with my up line and team for strategic planning… On May 30th I achieved my goal, I was Sapphire."
The struggle, even in the middle of difficulty has taught her many things regarding the business, but also, herself, "You just need to trust and follow the system. Be coachable and stay connected to your team; surround yourself with leaders or people who are achieving the results that you aspire to. Determine what success looks like for you and focus on your vision and don't give up." 
The work for Delena hasn't stopped. As an empowered woman and leader in her community, competition and goals are always on sight. She and her daughter have attained the rank of Black Belt in karate and began organizing events to teach girls & women self-defense, carrying on the flag of the empowered and entrepreneurial female spirit. We're sure we'll hear from them again soon!
About ORGANO™
Founded in 2008 as Organo Gold, ORGANO™ is dedicated to bringing the benefits of the earth's nutritional riches to people throughout the world via its premium products that can be used daily to help to achieve a more energetic and healthier lifestyle.
#WeAreOrgano