Almost 50 years ago, a group of environmental scientists and activist came together in California after an oil platform blew up near the coast of Santa Barbara. They mobilize people into protesting the damage that industrial development was doing to the planet, and proposed to educate citizens about the environmental issues that constituted a threat to everyone in the world.
On April 22 of 1970, millions of people joined these activists and went into the streets to march against environmental pollution. Many agencies and laws were created from that year onwards as a response of that first movement, and now Earth Day is celebrated all around the world, providing an opportunity to keep finding solutions to aid our home planet.
In ORGANO™ we know that bringing you the treasures of the Earth carries a great responsibility towards the environment. That's one of the reasons why our Ganoderma is 100% organic, grown in its native land, and not a single part of it goes to waste when it comes to harvesting it for our products. But our commitment to the environment doesn't stop when we give you first quality ingredients: we extend it to how you drink them. That's why, in this Earth Day, we want to show you our business tools that can help you join this global movement to protect the environment with us! Just 7% of plastic bottles in the world are ever recycled into new bottles.
The most straightforward solution to the problem? Quit buying one-time-use plastic products!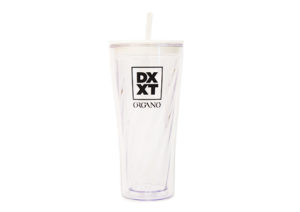 To commemorate our 10th anniversary, OG brings some exciting business tools to achieve that. The first one is our DX XT Spin Tumbler, that will keep your detox and energy drinks protected with a resistant double-wall acrylic body and a fresh, modern look. If you are a coffee lover the Taste the Gold Black Porcelain Tumbler might be your best option, as it's designed to keep your beverages hot for up to four hours while carrying an elegant look.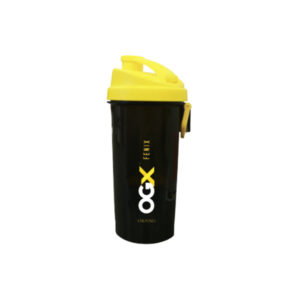 These tumblers are only available for a limited time but are not the only containers for your favorite beverages. The OGX Shaker is the perfect carrier for your OGX Nutritional shakes and can be stored in the fridge or taken wherever you need to go. The best part? It has a small compartment to store your shake mix, allowing you to prepare your drink at any time of the day!
Finally, if you're looking for a more classic look, the ORGANO™ Insulated Bottle will help you enjoy any beverage with a slick and stylish shape. Made of stainless steel and with a copper inner wall, it keeps your drinks hot for up to 12 hours and cold for up to 48 hours.
Choose your favorite and join ORGANO™ in protecting the natural resources of our planet. Celebrate Earth Day with us and use these business tools to promote a change and create a better world for all its inhabitants!
About ORGANO™
Founded in 2008 as Organo Gold, ORGANO™ is dedicated to bringing the benefits of the earth's nutritional riches to people throughout the world via its premium products that can be used daily to help to achieve a more energetic and healthier lifestyle.  
#WeAreOrgano