As a soccer fan, you must be ready for the most exciting day of the month!
If you already made your bets for the FIFA World Cup final, today we bring you the perfect way to support your favorite team: a cup of ORGANO™ that represents the country you are cheering for.
Parisian Chocolat Chaud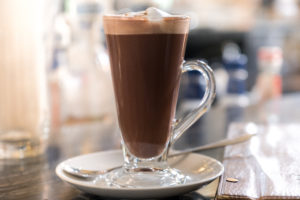 Chocolate arrived in France in the 1600's and was a popular drink in Versailles since then. Now, the traditional French breakfast consists of two simple items — the iconic croissant and a thick hot chocolate.  Just as the country it represents, this creamy Parisian chocolat chaud is an old-time-favorite that you'll certainly love to repeat.
Ingredients
Bring the milk to boil and remove immediately from heat.

Stir in the Hot Cocoa. You'll notice it gets a thicker consistency that when mixing it with water.

Add whipped cream to taste.
Croatian Bijela Kava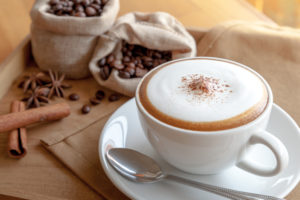 Croatia inherited its strong coffee culture from Italy and Turkey. Today, the streets of this country line up with specialty coffee bars, that are the perfect excuse to get out of the house and socialize at any time of the year. If you're looking to have something new that can possibly become your new favorite, this Croatian Bijela Kava brings extra sweetness to your regular coffee.
Bring milk to boil and remove immediately from heat.

Stir in the Cafe Latte and the vanilla.

Stir with an immersion blender until beverage is foamy and transfer to a cup.
Are you ready for the World Cup final? Which ORGANO™ beverage are you preparing this Sunday? Let us know and let the best begin!
About ORGANO™
Founded in 2008 as Organo Gold, ORGANO™ is dedicated to bringing the benefits of the earth's nutritional riches to people throughout the world via its premium products that can be used daily to help to achieve a more energetic and healthier lifestyle.  
#WeAreOrgano