There's nothing better to do on this holiday season than to snug up by the fire with a cup of your favorite warm beverage. And what better flavor to warm up this winter than the one of chocolate?  Here are some ideas from around the world to enjoy a cup of chocolate with your favorite OG products.
Canadian Maple Hot Cocoa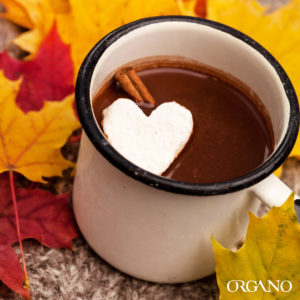 Pour maple syrup on the bottom of an empty mug and empty the sachet of hot cocoa.

Warm water up and pour in the cup. Stir until well mixed.

Sprinkle with salt and enjoy.
Italian Caramel Mochaccino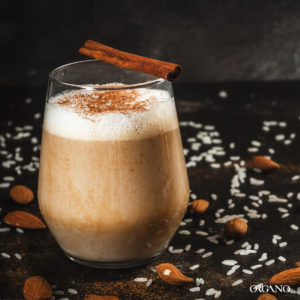 Warm up the water. While you wait, pour the caramel sauce inside your mug.

Empty the water and the sachet of Café Latte inside the cup and mix with an immersion blender.

Once your beverage is foamy on the top, sprinkle with almonds.
West African Chocolate Shake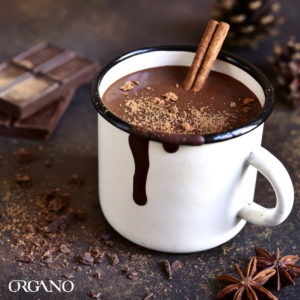 Mix the FENIX™, the milk, the mint, and the tangerine together in a blender.

Top with melon seeds and enjoy.
Chinese Five-Spice Chocolate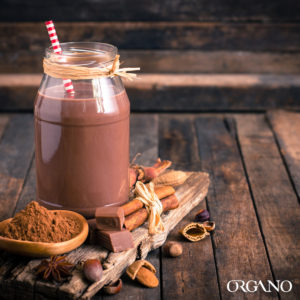 1 sachet ORGANO™ Hot Cocoa

¼ tsp ground cinnamon

¼ tsp clove

¼ tsp ground fennel seed

¼ tsp ground Sichuan peppercorn

¼ tsp ground star anise

1 cup water

1 marshmallow
Pour all five spices and the content of the hot cocoa sachet in a cup and mix.

Warm up water and pour inside the cup. Mix together.

Top beverage with marshmallow and enjoy.
Brazilian Cocoa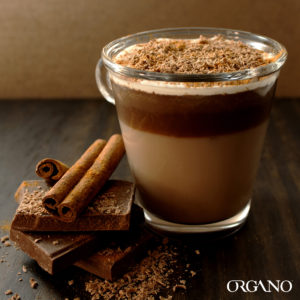 1 sachet ORGANO™ Cafe Mocha

1⁄4 teaspoon salt

1⁄4 teaspoon ground cinnamon

1 cup water

1 teaspoon vanilla extract
Warm up water and put into a cup.

Add the rest of the ingredients and mix well before drinking
Get your Coffee Selection Gift Set to make these and more recipes for the holidays. See more chocolate ideas to make with ORGANO™ and warm up the winter with a cup of your favorite products!
About ORGANO™
Founded in 2008 as Organo Gold, ORGANO™ is dedicated to bringing the benefits of the earth's nutritional riches to people throughout the world via its premium products that can be used daily to help to achieve a more energetic and healthier lifestyle.
#WeAreOrgano