If you've been experiencing some cold this winter, you know that there's nothing that warms the heart better than a cup of ORGANO™ Gourmet Hot Cocoa. Whether you enjoy it on a travel mug on your way to work, or as an evening treat with your family, you know nothing compares to its silky and strong chocolate flavor.
Because the OG Family is a global community, today we bring you recipes to prepare your hot Cocoa inspired in ideas from around the world.
Spicy Moroccan Hot Chocolate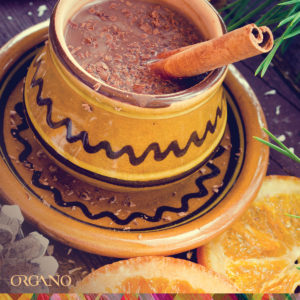 4 sachets of OG Gourmet Hot Cocoa™
2 cinnamon sticks
1/8 teaspoon ground cardamom
3-inch piece orange peel
Directions
Warm up one liter of water. Add cinnamon, cardamom, orange peel, and the OG Gourmet Hot Cocoa sachets. Simmer for 10 minutes and remove from heat. Strain out spices, stir and serve.
Indian Hot Cocoa Chai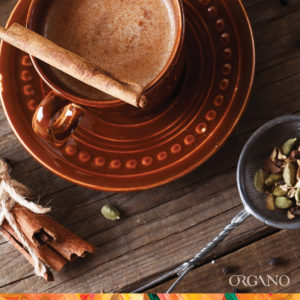 2 sachets of OG Red Tea™
6 peppercorns
3 cinnamon sticks
4 cardamom pods
1/2 tsp cayenne pepper
2 sachets of Gourmet Hot Cocoa™
Directions
Bring half a liter of water to a boil and add the peppercorns, the cinnamon sticks, the cardamom and the cayenne. Lower the heat and simmer with the tea for five minutes. Add two more cups of water. Boil again and then simmer for a minute.
Remove from heat and strain the spices. Stir in the chocolate and serve.
Mexican Mayan Hot Cocoa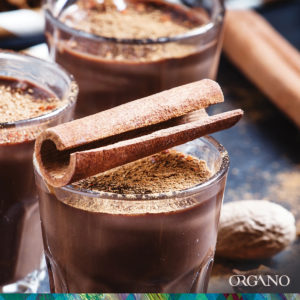 4 cinnamon sticks
4 Sachets of OG Gourmet Hot Cocoa™
¼ cup of dark chocolate chips
1 tsp Chilli powder
1 tsp nutmeg
Directions
Bring 1 liter of water to medium heat and add the cinnamon sticks. After a minute, add the OG Gourmet Hot Cocoa and the chocolate chips and whisk. Wait five minutes and add the chili powder and the nutmeg. Serve.
German Dark Hot Chocolate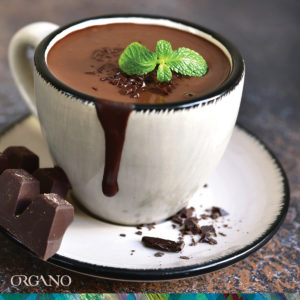 4 Sachets of OG Gourmet Hot Cocoa™
1 tablespoon vanilla
1 tablespoon sugar
1 1/4 oz chopped bittersweet chocolate
½ tsp salt
1 tsp cornstarch
Directions
Stir all the ingredients in a saucepan over low heat. Once the chocolate is melted, and the ingredients mixed, slowly, add a liter of water. Bring to a high temperature without boiling, and make sure to stir well, so the ingredients don't stick to the pan. After a minute, or when the mix is uniform, take away from the heat and serve.
How do you like to prepare your OG Gourmet Hot Cocoa™?
About ORGANO™
Founded in 2008 as Organo Gold, ORGANO™ is dedicated to bringing the benefits of the earth's nutritional riches to people throughout the world via its premium products that can be used daily to help to achieve a more energetic and healthier lifestyle. 
#WeAreOrgano