Have you already ordered your OGX 3 Day Trial Kit?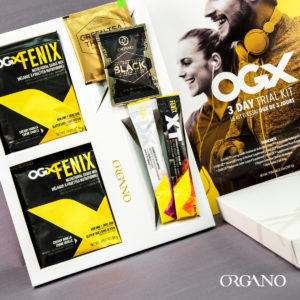 This 3-day supply contains healthy and delicious products that will help you try and decide if the OGX system is the right one for you.
You already know how to use this kit to achieve weight control results in just three days. Now, we bring you some recipes for you to enjoy the products following a low-calorie plan for you to join and live the X4ever Lifestyle!
Spicy Rose Coffee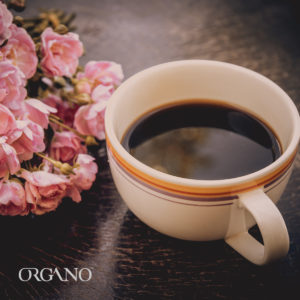 1 sachet ORGANO™ Gourmet Black Coffee

1 cup water

1 Tbsp rose buttons

1⁄4 teaspoon freshly ground cinnamon

1⁄8 teaspoon freshly ground green cardamom seeds

1⁄8 teaspoon freshly ground clove
Bring water to boil in a saucepan and add the rose buttons.

Lower heat, remove rose buttons and stir in your Black Coffee. Once dissolved add the rest of the spices.

Use honey if you need a sweetener.
Honey Mint Tea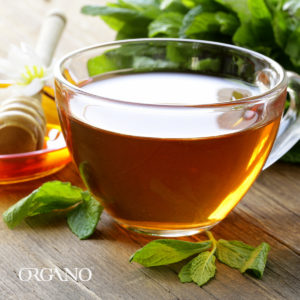 1 sachet ORGANO™ Green Tea

1 cup water

2 mint stems with leaves

Honey to taste
Heat up water to 70

°C. Remove from heat and let the tea bag and the mint to steep for three minutes.

Add honey to taste.
Bubbly FENIX XT™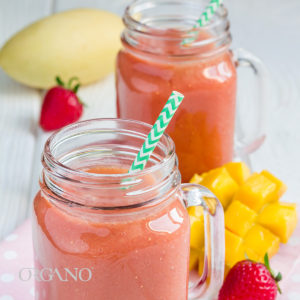 1 stick FENIX XT™

½ cup Water

½ cup sparkling water

4 Strawberries

4 ice cubes
Put the FENIX XT™, the water, the strawberries, and the ice in the blender and mix.

Pour your blend in a cup and fill with sparkling water. Stir until combined.
Sparkling FENIX DX™ Coconut
1 stick FENIX DX™

½ cup coconut water

½ cup sparkling water

4 ice cubes
Mix the coconut water and the sparkling water together.

Add FENIX DX™ and stir until dissolved. Add ice.
Touch of Lemon Shake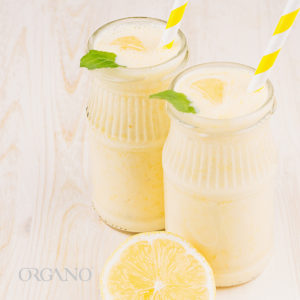 1 sachet FENIX™ OGX Vanilla

1 cup semi-skimmed milk

2 Tbsp fresh lemon juice

1 Tbsp lemon zest

5 ice cubes
Blend all ingredients together and enjoy.
Find out how to make more delicious OGX FENIX™ Shakes in here and download the X4ever app from Google Play or App Store to get more tips, recipes, and exercises to take full advantage of your OGX 3 Day Trial Kit!
About ORGANO™
Founded in 2008 as Organo Gold, ORGANO™ is dedicated to bringing the benefits of the earth's nutritional riches to people throughout the world via its premium products that can be used daily to help to achieve a more energetic and healthier lifestyle.
#WeAreOrgano