Vacation is our reason to do a lot of the things in life that we love; spending undivided attention with the ones we love or with ourselves, to take a break from work, go somewhere we have never been, eat things we normally would not eat, to have a rest from busy everyday lives, and right now, it is a reason to just get out of the house.
Although it is healthy for us as human beings to change up our pace of life and activities from time to time, it is also good to stay moving. Even while on vacation. Keeping up the same amount of physical activity that you might normally partake in, could be challenging, or unwanted, as slowing down might be the reason for the vacation in the first place.
However, wherever you go, being able to get your blood moving will always be beneficial and here are a few ideas to use to maintain your fitness, try some new activities, or dive into some exercise, all while on vacation, just about anywhere you go.
Exploring Local Trails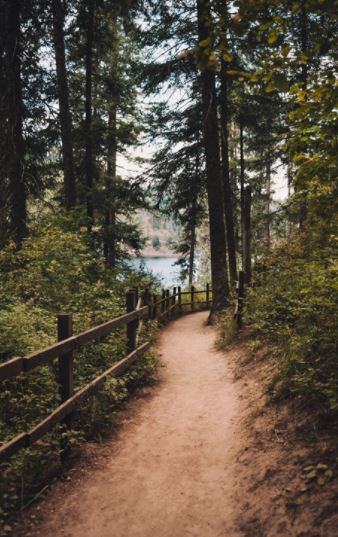 If you are someone who loves to be in nature, then finding a trail might be your thing. An app called "All Trails" locates all trails and gives you the specs on their terrain and what they are mainly used for. Trails can be really great for going on a walk, running, hiking, and sometimes biking too. Different trails offer experiences based on the activity that you choose to participate in on them. Trails can also be a great way to learn a lot about the history, region, and development of the area you are visiting.
Renting a Bike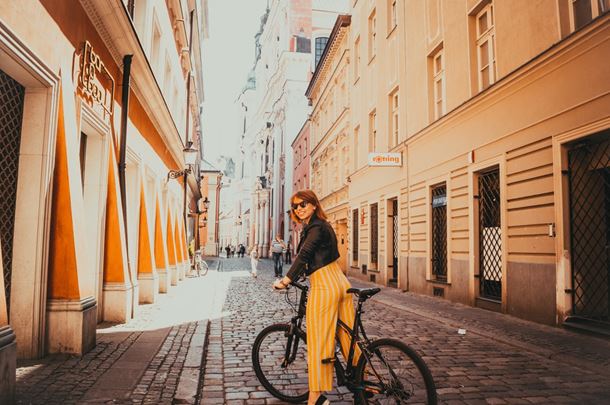 In many major U.S. cities, cities have installed some kind of city bike. A city bike is where you rent the bike from a bike rack using an app specific to that city or bike brand and you can ride it and return it to another bike rack at another part of the city. This is a fun way to see a city and can also get you around to seeing more! If you happen to go to a more tourist destination town, there might also be businesses that specialize in renting bikes. These could be mountain bikes, city cruisers, tandem bikes, and sometimes places have side by side bikes which are larger sized buggy bikes that sit 3-6 people. This is a unique way to involve everyone on vacation in the bike adventure. Everyone gets to ride, pedal, and the people in front get to steer. These bikes are big enough to go on the streets with cars so you might want to explore this option.
Interactive Experiences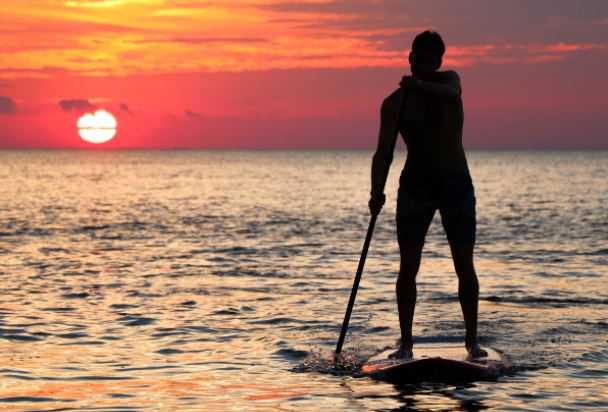 Sometimes you do not realize how much effort some activities take until after you have completed them. Interactive activities where you are moving around are not only fun and typically in a game-style setting but they can also provide a workout that you were not expecting. Activities like ax throwing, laser tag, escape rooms, high-adventure obstacle courses, stand-up paddleboarding are just a few examples. These activities might not be a full-body workout, but they may require you to engage your core, cardio, and arms while participating.
These are just a few categories of activities to keep in the back of your mind when you go on your next trip. There are many options out there and some cities may have special events or holiday 5k walk/runs, group yoga classes, and other events going on throughout the city.
Even if you plan to go on vacation and take it almost completely off of exercise and physical activity, waking up and going for a short walk is a quick way to wake up and give you a little bit of exercise right off the bat.
Find out all of the places you can explore and the activities that await you there when you become a Travalla Member. Explore the options of many accommodations in several cities throughout the world. Be sure to check the local city's itinerary for special events and options for any and all activities.
About ORGANO™
Founded in 2008 as Organo Gold, ORGANO™ is dedicated to bringing the benefits of the earth's nutritional riches to people throughout the world via its premium products that can be used daily to help to achieve a more energetic and healthier lifestyle.
#WeAreOrgano