Summer marks a new season full of energy and vitality… Why not take the chance to start a new and healthy routine to shake off that extra weight and lead a healthier lifestyle with OGX? We got you covered! We will tell you everything about this exciting challenge and how to participate. 
What the 7-Day Challenge is all about
Drink our meal-replacement shakes for 7 days, mixing them with exercise and healthier food choices to elevate your fitness experience, get new levels of energy and feel more vital this summer! 
From July 12 – 18, 2021, follow these steps and start your transformation! It's easy:
Follow these steps:
Replace one of your main meals for a powerful and nutritive OGX Shake and commit to a healthier lifestyle during that week! 

Create your own smoothie recipe and share it on social media using #OGXChallenge

Subscribe to our blog to receive ideas, recipes and inspiration!
Three winners will be picked at the end of the activity and will receive amazing prizes: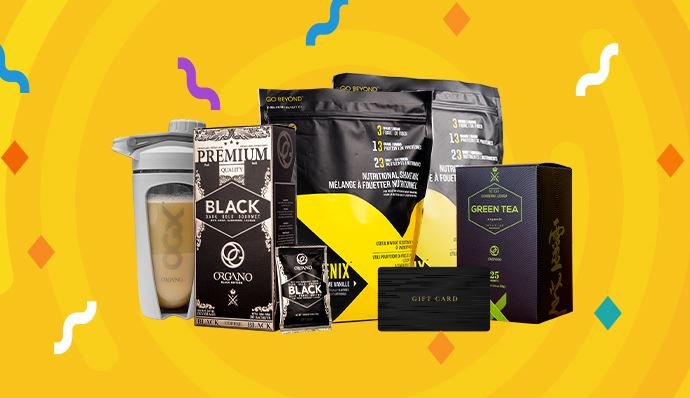 Organo Products

Gift Cards

Their recipe will be featured in our upcoming recipe book!
7 Recipes for 7 Days of Wellness
Try our smoothie recipes or create your own and share them on social media with #OGXChallenge! Download our flyer with the recipes and more on the challenge here!
Join the X-Challenge to maintain your gains!
After the 7-Day Challenge is over, keep the streak going and achieve even higher goals! Become part of an inspiring community of individuals who want to thrive and become the best version of themselves. All you have to do is:
We will reward people who hit the 10, 25, 50 and 100 pound milestones, so commit to it and record your progress on the x4Ever App every time you hit a milestone. We will also make special giveaways to all those who share their weight loss pics and testimonials. 
Finally, every year we will award a special trip to the participant who has excelled through the challenge all year, and will be declared the X-Challenge Champion. 
Shake It Off is here to kickstart a new wave of wellness and healthy habits! Join us in this fun summer activity and achieve your goals with us!
About ORGANO™
Founded in 2008 as Organo Gold, ORGANO™ is dedicated to bringing the benefits of the earth's nutritional riches to people throughout the world via its premium products that can be used daily to help to achieve a more energetic and healthier lifestyle.
#WeAreOrgano