We did it again!
Once more, to kickstart a year full of exciting activities, the OG Family gathered in Las Vegas for the first event of 2019: the Ultimate Training Experience!
For those unable to join us last weekend, here's a quick recap of what happened at UTX 2019.
OG Getaway
With five destinations to choose from, it's never been so easy to qualify for the trip of a lifetime. Now we know the five official destinations around the world and the dates for each of them! Canary Islands, Mauritius, South Florida, Cancun, Bali, here we come!
Regional UNITE
In conjunction with OG Getaway, five regional events are coming to help you get closer to your OG Family. Picture EXPO, but in five different continents! That's right: Mexico, US, Thailand, Italy, and South Africa will be hosting unique regional events with all the training and networking you need to grow your team and enhance your business!
beU Skincare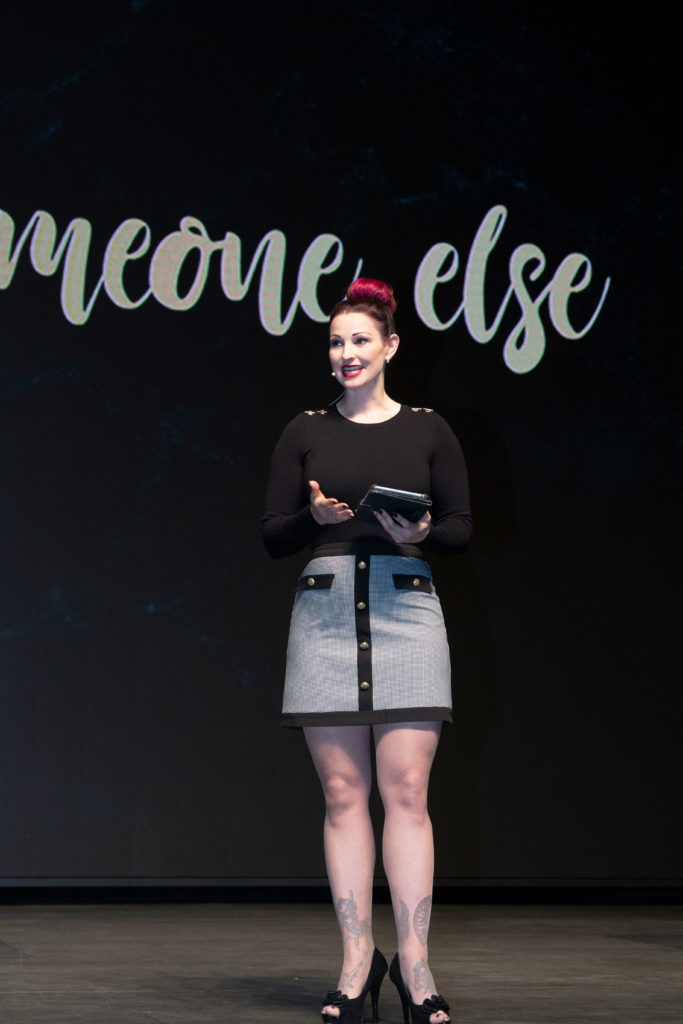 Maybe the most anticipated announcement of the weekend: beU Skincare joins ORGANO's portfolio of world-class products to enhance the natural beauty of your skin. Our new skincare line reflects the overall wellness of your body with natural and gentle anti-aging ingredients that nourishes skin.
To introduce this amazing new line of products, we were joined by Bonita Muntz, Director of Training and Development, Beauty Division, who provided a skincare workshop on how to host a Pampering Session and introduced beU to your customers.
We also got the opportunity to hear testimonials of the lucky ones who have tried beU already. Be ready to join the conversation, as you'll have the opportunity to try it out yourself very soon!
X4ever
Since the launch of this weight management program, the X Challenge has helped hundreds of people to achieve a healthier lifestyle. Once again in UTX, we had the chance to hear the testimonials of all those who committed to the challenge and are now living the X4ever Lifestyle.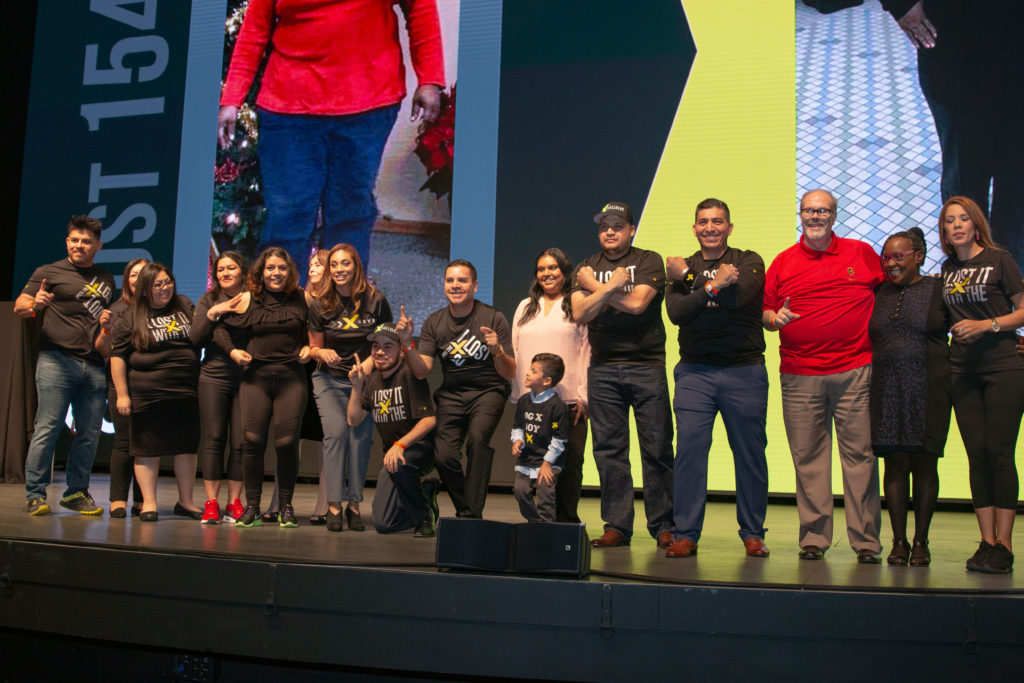 Recognition
Celebrating the hard work of our outstanding Distributors is always exciting, and there's nothing better than to do it on stage! This time in Las Vegas, we recognized New VIP, Platinum, Platinum Elite, Sapphires, Rubies, Emeralds, Star Achievers, and Superstars.
The Chairman's Bonus
UTX is the perfect moment to announce the new programs of the year. For 2019, we announced the Chairman's Bonus, which will reward all Distributors who perform their best to reach beyond their goals. Those who qualify at the end of the year will be recognized with a trip to a private island with our Top Leaders.
Bags 4 Life
Committed to our social responsibility of giving back to our community, Bags 4 Life was announced as our latest initiative to empower marginalized women while promoting sustainable production. Distributors will be able to donate their used sachets to be turned into purses. Later in the year, these Bags will be auctioned, with most of the proceeds going back to the women who crafted them.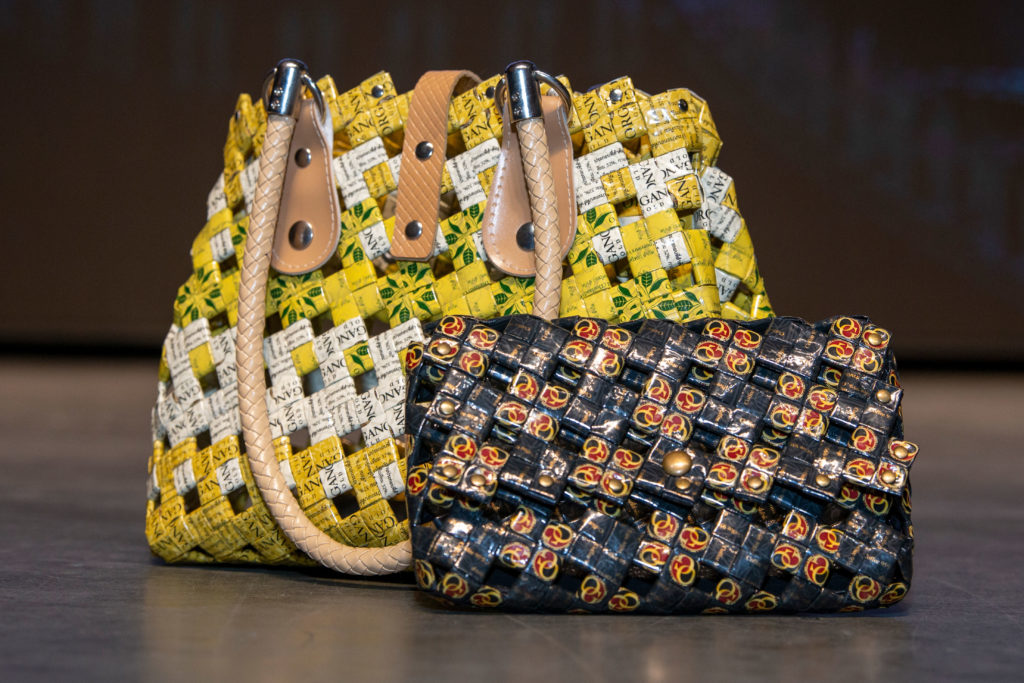 Homage to Patrick Temmerman
The passing of 'Diamond' Patrick Temmerman was without doubt, one of the most painful episodes within the OG Family. Chairman Paul Caldwell spoke a few words to remember Patrick and invited the audience to keep a minute of silence in his honor. In order to keep his name and memory alive, ORGANO™ will soon be opening a fund destined for Cancer Research in his name.
Message from Paul Caldwell
Our Chairman, Paul Caldwell, addressed the OG Nation to talk about the importance of Focus, and Productivity, and how to make your hard-earned money work for you.  He also reminded all Distributors about their sphere of influence (family & Friends, acquaintances and strangers), and how important it is to expand one's activity into these circles to enhance productivity. He challenged everyone to become the best versions of themselves, everyday, and invited them to ACT on what they have learned at this year's UTX.
2019 marks a new decade for the OG Family! Are you ready to join us this year in all the exciting things to come? Don't miss out on future announcements to learn everything you need to succeed this year!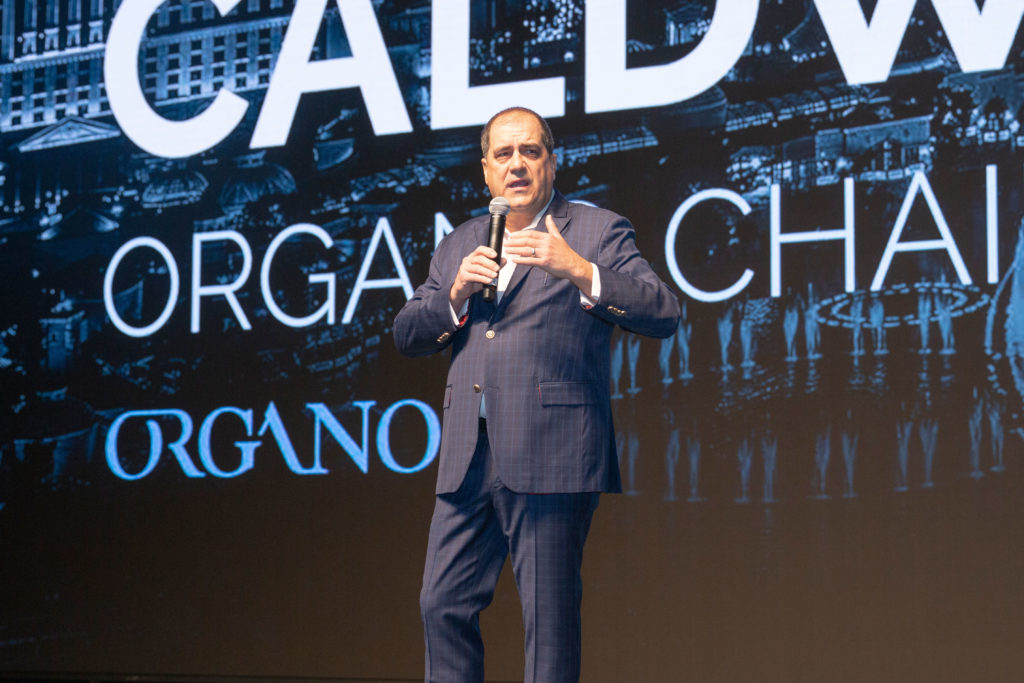 About ORGANO™
Founded in 2008 as Organo Gold, ORGANO™ is dedicated to bringing the benefits of the earth's nutritional riches to people throughout the world via its premium products that can be used daily to help to achieve a more energetic and healthier lifestyle.
#WeAreOrgano