Moisturizing, the magic word during the fall and winter months. Hydration and moisture are staples for your skin if you want to fight the signs of aging, look younger and avoid dryness or breakouts. Today in beU's holiday series, we'll talk about all things serums! Why they work better during the winter given their awesome moisturizing properties.
Your skin during the winter
Cold air and wind can dry your skin if you're exposed for long periods of time, and if you don't use a proper product to create a protective layer on your skin. That's why you need a skin care routine to support the healthy production of natural oils by providing it with the nutrients it needs, and using a Serum is one of the main steps in the process.
Why use a serum?
Serums provide that first, deep, important layer of moisture to our skin. Their texture allows them to reach deep into the tissue, unlike creams or other methods, and they are easily absorbed as well. Their tiny molecules penetrate your skin and provide active nutrients to target concerns such as hydration, aging, pigmentation and wrinkles.
Serums can be water or oil-based and their use depends on your skin type.  beU's Jojoba Anti Aging Serum for example, is an organic Jojoba oil-base serum that's gentle and effective at the same time. It hydrates and protects your skin thanks to its powerful components: Jojoba, Argan,  Pomegranate Seed, Borage Seed and Pure Rose (Rosa Damascena) oils to soothe, repair and hydrate. Feels like silk on the skin.
Oil-based serums retain moisture for longer and you want that during this dry season! 
How to use serum wisely
Serum effects can be visible on your skin from 4 to 7 weeks after constant use, thus the need to be consistent with your regime and also follow the other steps on your daily routine. 
Serums like the Jojoba Anti Aging Serum by beU should be applied twice a day, in the morning and at night, for optimal results. Don't forget to apply it to your neck as well! 
Serum is the second, vital step to glow this season and beU has the all natural and environmentally friendly skincare line you've been searching for. How about gifting it this season? Check our holiday gift set!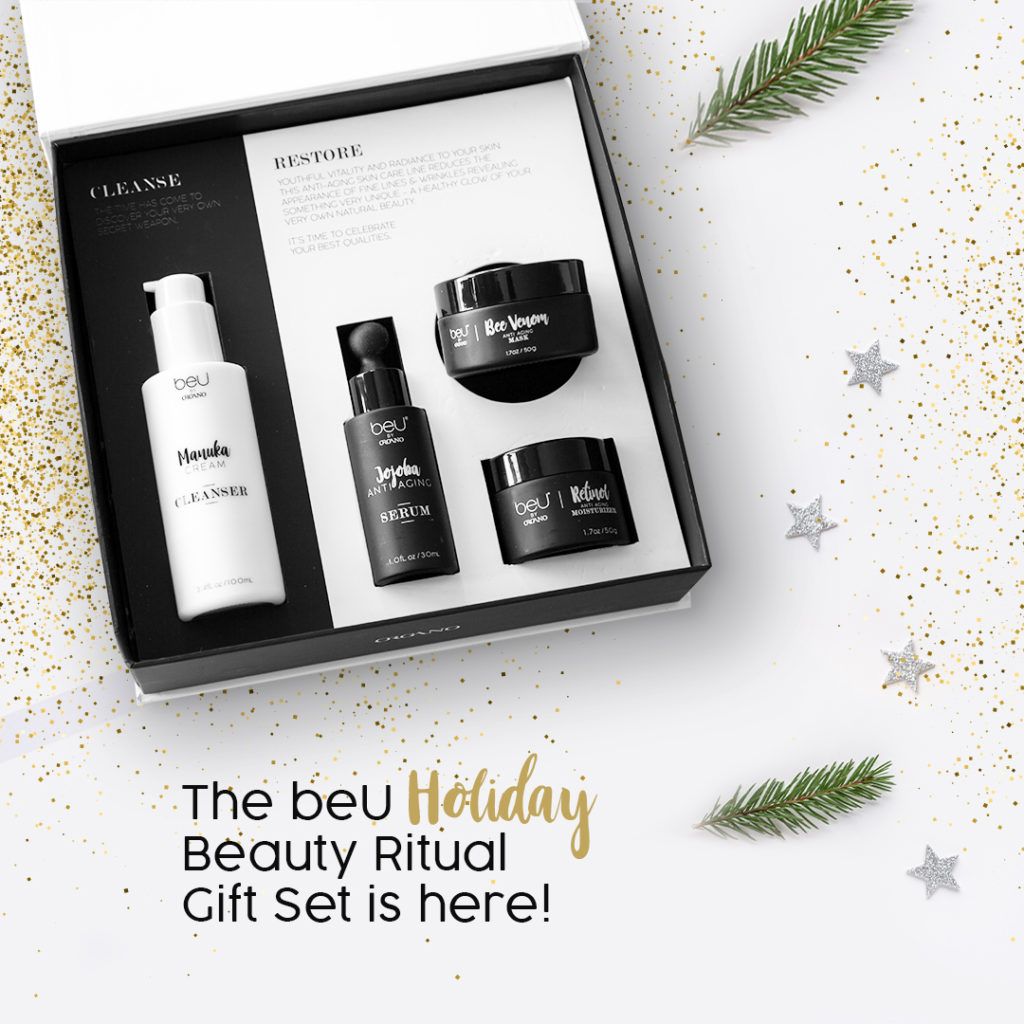 About ORGANO™
Founded in 2008 as Organo Gold, ORGANO™ is dedicated to bringing the benefits of the earth's nutritional riches to people throughout the world via its premium products that can be used daily to help to achieve a more energetic and healthier lifestyle.  
#WeAreOrgano