Mother's Day is coming, and ORGANO is here to help you get the perfect present, so you keep being her favorite all year long!
Take advantage of this celebration and, from May 1st to 12th, get two boxes of ORGANO™ Gourmet Café Mocha and get 1 more for FREE!
You read right: Three boxes for the price of two to pamper mom with the perfect blend of coffee and chocolate!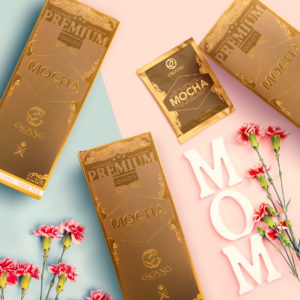 Organo™ Gourmet Café Mocha blends together the rich flavor of black coffee with the creamy texture of chocolate, making it a perfect treat to prepare and show your love this Mother's Day. Its non-dairy creamer makes it the perfect beverage for those who are lactose intolerant, and its cocoa powder helps the body to release serotonin and phenylethylamine, bringing you an overall feeling of happiness.
Discover all the amazing facts about this ORGANO Classic Beverage and download our infographic to share its benefits with everyone around you!
Sweeten and power up the day with this delicious beverage that includes three sources of antioxidants — Ganoderma, coffee, and cocoa — to support your immune system.
Don't miss out on giving the perfect gift: a sweet, smooth, and energizing cup of Organo™ Gourmet Café Mocha!
About ORGANO™
Founded in 2008 as Organo Gold, ORGANO™ is dedicated to bringing the benefits of the earth's nutritional riches to people throughout the world via its premium products that can be used daily to help to achieve a more energetic and healthier lifestyle.
#WeAreOrgano