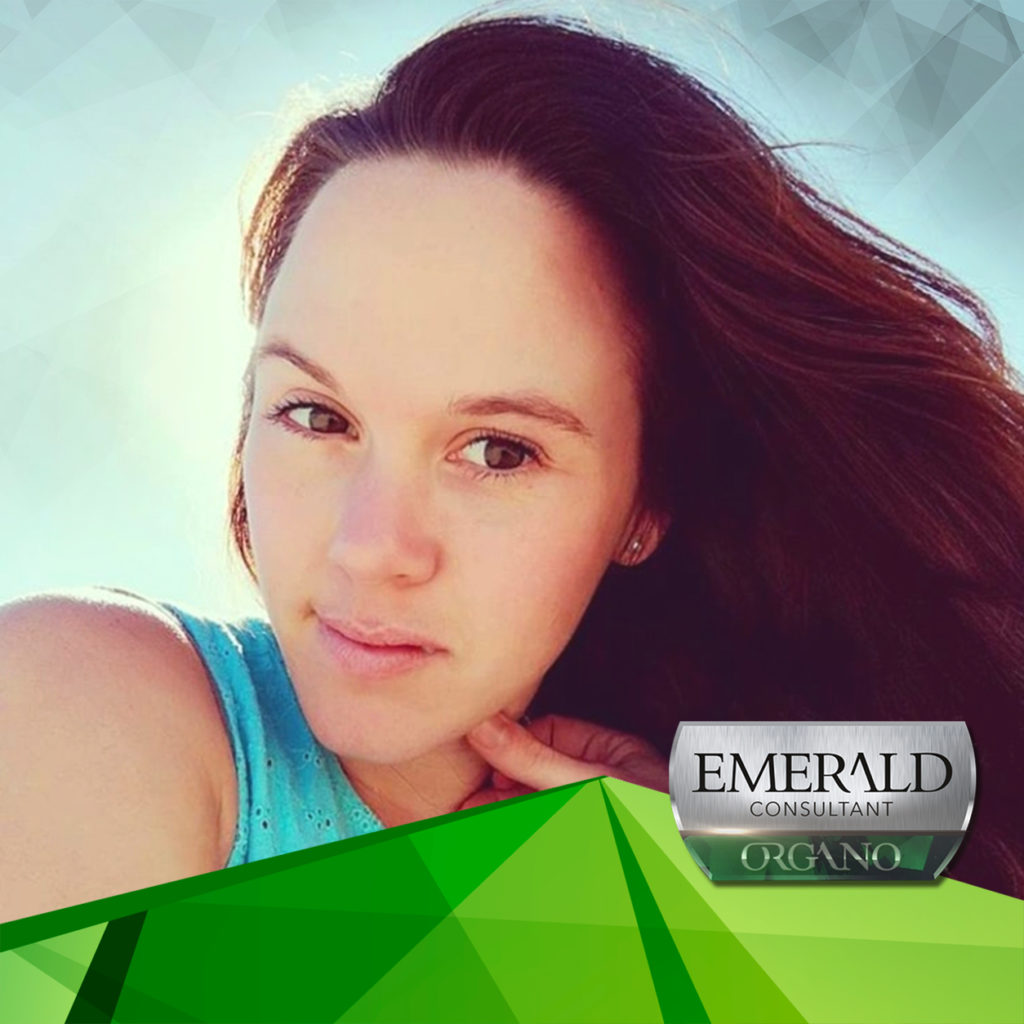 Lorisca De Ridder is an Independent Distribution Partner from Port Elizabeth, in South Africa. She started in ORGANO™ in June 2019 and just few months later she started climbing the ladder of success achieving the Sapphire qualification within one year from the enrolment date, then Ruby and in September 2020 the Emerald. She is a full-time home schooling mom of two little boys and she is in love with the Gourmet Products of ORGANO™ enriched by Ganoderma Lucidum.
What's the role of your team in your success?
When I think of my team I think of them as family, we have a strong unbreakable relationship and we keep contact on a daily basis. Every single one of my team members has what it take to be right at the top! They are true warriors, have passion and determination to succeed, they are changing lives all around and have changed their own lives by doing so. My team have taught me to be a better version on myself, they have taught me that anything is possible if you want something bad enough. My team is the reason why I want to help as many people as I can to share this incredible opportunity with.  Each of them touched my heart and I feel honoured to have them in my life. They are all DIAMONDS to me.
How did you plan to achieve the Emerald Qualification?
I might have a different story about how I have reached Emerald, but to be honest I never focused on reaching Emerald.  I am a giver, I wanted to help everyone in my team to generate an extra income and I just kept my eye on that goal. Helping people makes me feel good, so by focusing on training my team and helping them reach their goals helped me to get to Emerald without me setting that Goal for myself.
What's your business daily routine?
I share my story and my own testimonial with everyone I come across with. Believing in the products makes it easy. I can just share a cup of coffee with someone and tell them about the Ganoderma, recognised by many as the highest ranked of all herbs. Every day is a new opportunity to help someone.
How do you present the OG products to your retail customers?
Using social media is one of the most popular ways to create curiosity about our incredible products.  When I have someone interested in the OG products I offer a sample for testing and they always come back for more. Ganoderma Lucidum is known as "King of Herbs". Many ancient civilizations used mushrooms for more than just food. Everyone drinks Coffee or Tea and everyone want to feel amazing.
How important are the retail customers in your business and how do you follow up?
Putting in the extra effort is very important to me. Organo has set very high standards and have invested so much into the products, quality and branding. Without our customers nothing would be possible in Organo. Going the extra mile with sending guidelines, little thank you gifts for their purchases, pamphlets with more information makes the experience just a little more special. Our customers deserve only the best and I like to think I need to keep up Organo's standards by giving customers the full package. Every week I follow up with customers asking about their Experience with Organo, how they are feeling using the product, what they think of the product and just to keep contact. Building relationships are so important and receiving feedback makes my heart happy. I am a proud Independent Distribution Partner and Strong believer in Ganoderma Coffee.
*Actual income resulting from the activity of Independent Distribution Partner will depend on the amount of time and effort an individual devotes to his/her business.
About ORGANO™
Founded in 2008 as Organo Gold, ORGANO™ is dedicated to bringing the benefits of the earth's nutritional riches to people throughout the world via its premium products that can be used daily to help to achieve a more energetic and healthier lifestyle.  
#WeAreOrgano