Translations: French | Spanish | Chinese

We know there's nothing like a good cup of your favorite OG beverage to provide you with an excellent source of antioxidants. After trying it out, there's no wonder why Ganoderma is known as 'The King of Herbs,' and why it has been used for centuries in Traditional Chinese culture to promote wellness and help support your immune system.
But, do you know what makes OG's Ganoderma unique?
Let us tell you some facts about it that will make you go crazy over it!
The Ganoderma Mushroom is native to the Wuyi Mountains and guess what… We bring it directly from there! Modern technologies allow it to be cultivated in other regions of the world, but we'd chosen to partner with a plantation and production company native to this same area.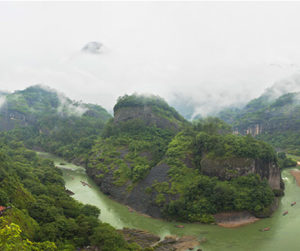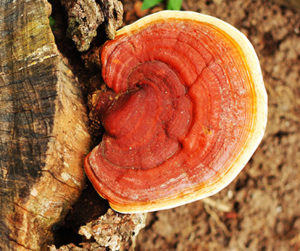 Contrary to some companies that grow their Ganoderma from plastic bags in labs, we produce only Organic Ganoderma. This means that they've created the perfect environmental conditions for the mushrooms to sprout out from logs, undisturbed; just as they would grow naturally in the Wuyi Mountains maple woods with the benefits of the nutrients of a rich soil.
Ganoderma is harvested when it reaches maturity to be part of our hot beverages and mixes. But we are not always so patient, and sometimes we collect the Mycelium when it is only 18-days old, to take advantage of the antioxidant properties of the minerals on its roots. We don't let anything go to waste, so we use the spores, which contain higher concentrations of polysaccharides, triterpenes, and selenium, the beneficial compounds of Ganoderma with antioxidants, known to have anti-inflammatory properties.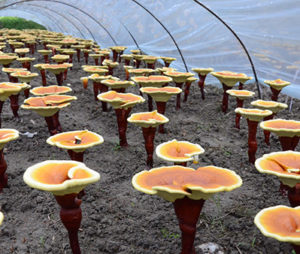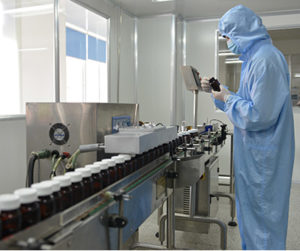 These spores don't grow in trees (figuratively speaking). The mushroom releases them to the environment when it reaches maturity. The only way for our bodies to digest the nutrients inside them is to crack their inner and outer shell. While many companies have the technology to crack open 2% to 7% of their spores, crushing them , ORGANO™ has the unique system to ensure our spore powder is composed of 99.9% open spores without crushing these tender spores.
Thanks to our harvesting methods, our Ganoderma is certified to be 100% organic by ECOCERT, COFCC, and USDA Organic. It has also certifications for Good Manufacturing Practices, as well as a Halal and Kosher product.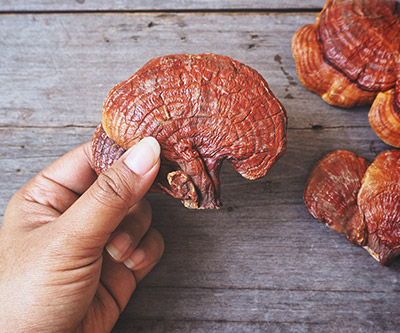 Click here to download our Ganoderma infographic!

Nous savons qu'il n'y a rien comme une bonne tasse de votre boisson OG préférée pour vous fournir une excellente source d'antioxydants. Après l'avoir essayé, il n'est pas étonnant que Ganoderma soit connu comme le «roi des herbes», et pourquoi il a été utilisé pendant des siècles dans la culture traditionnelle chinoise pour promouvoir le bien-être et soutenir votre système immunitaire.
Mais, saviez-vous ce qui rend le Ganoderma d'OG unique? Laissez-nous vous en dire plus, ce qui vous rendra tout passionné!
Le champignon Ganoderma est originaire des montagnes Wuyi et devinez quoi … Nous l'apportons directement de là! Les technologies modernes lui permettent d'être cultivées dans d'autres régions du monde, mais nous avions choisi de collaborer avec une société de production originaire de cette même région.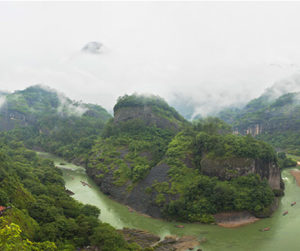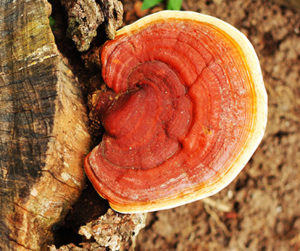 Contrairement à certaines entreprises qui cultivent leur Ganoderma dans des sacs en plastique dans des laboratoires, nous produisons seulement du Ganoderma biologique. Cela signifie qu'ils ont créé des conditions environnementales idéales pour que les champignons puissent pousser sur des bûches, sans être dérangés. tout comme en pleine nature dans les bois d'érables des monts Wuyi avec les avantages des nutriments d'un sol riche.
Le Ganoderma est récolté quand il atteint la maturité pour faire partie de nos boissons chaudes et préparations. Mais nous ne sommes pas toujours aussi patients, et parfois nous collectons le mycélium quand il n'a que 18 jours, pour profiter des propriétés antioxydantes des minéraux sur ses racines. Nous ne gaspillons rien, donc nous utilisons les spores, qui contiennent des concentrations plus élevées de polysaccharides, de triterpènes et de sélénium, ces composés bénéfiques du Ganoderma riche en antioxydants, réputés pour avoir des propriétés anti-inflammatoires.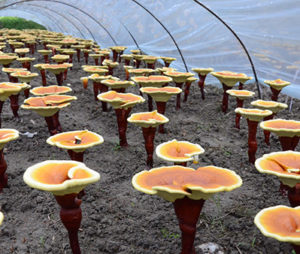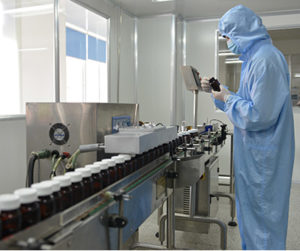 Ces spores ne poussent pas sur des arbres (au sens figuré). Le champignon les libèrent dans l'environnement lorsqu'il atteint sa maturité. La seule façon pour notre corps de digérer les nutriments à l'intérieur de ces spores est de casser leur enveloppe interne et externe. Alors que de nombreuses entreprises ont la technologie pour ouvrir 2% à 7% de leurs spores, en les broyant, ORGANO ™ a une unique technologie en place  pour s'assurer que nos poudres de spores sont composées de 99,9% de spores ouvertes, non écrasées
Grâce à nos méthodes de récolte, notre Ganoderma est certifié 100% biologique par ECOCERT, COFCC et USDA Organic. Il a également des certifications pour les bonnes pratiques de fabrication, ainsi que pour la certification Halal et Kosher.
Cliquez ici pour télécharger notre infographie sur le Ganoderma!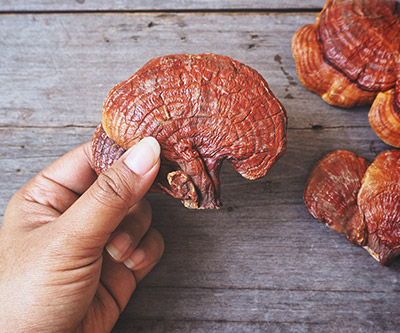 Sabemos que no hay nada como una buena taza de su bebida favorita OG para proporcionarle una excelente fuente de antioxidantes. Después de probarlo, no hay ninguna duda del por qué el Ganoderma es conocido como 'El Rey de las Hierbas', y la razón por la que en la cultura tradicional china se ha utilizado durante siglos para promover el bienestar y ayudar a apoyar su sistema inmunológico.
Pero, ¿sabe lo que hace único al Ganoderma de OG? ¡Permítanos darle algunos datos los cuales le harán enloquecer!
El hongo ganoderma es originario del Monte Wuyi y adivine qué… ¡Lo traemos directamente desde ahí! Las tecnologías modernas permiten que se cultive en otras regiones del mundo, pero decidimos asociarnos con una plantación y companía de producción china originaria de esta misma área.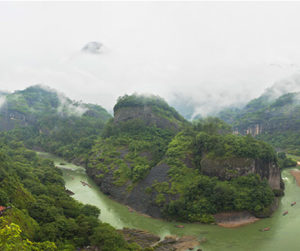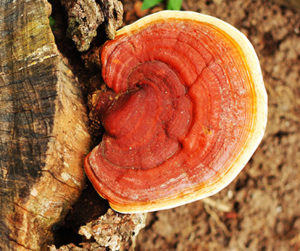 A diferencia de algunas compañías que cultivan su Ganoderma en bolsas de plástico en laboratorios, nosotros sólo producimos ganoderma orgánico. Esto significa que ellos han creado las condiciones ambientales perfectas para que los hongos broten de los troncos sin ser molestados; de la misma manera que crecerían de manera natural en los bosques de arce del Monte Wuyi con los beneficios de los nutrientes de un suelo rico.
El ganoderma se cosecha cuando alcanza la madurez para ser parte de nuestras bebidas calientes y mezclas. Pero no siempre tenemos mucha paciencia y a veces recogemos el micelio cuando sólo tiene 18 días de vida, para aprovechar las propiedades antioxidantes de los minerales en sus raíces. No dejamos que nada se desperdicie, así que usamos las esporas,  las cuales contienen grandes concentraciones de polisacáridos, triterpenos y selenio, que son los compuestos beneficiosos del ganoderma con antioxidantes que son conocidos por tener propiedades antiinflamatorias.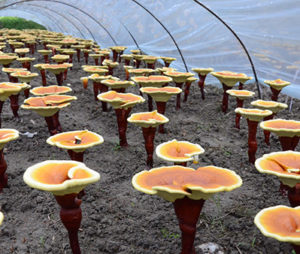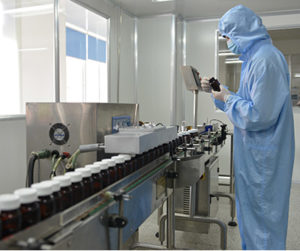 Estas esporas no crecen en los árboles (en sentido figurado). El hongo las libera al medio ambiente cuando alcanza la madurez. La única manera para que nuestros cuerpos puedan digerir los nutrientes que están en su interior es rompiendo su cáscara interna y externa. Mientras muchas compañías tienen la tecnología para para abrir del 2% al 7% de sus esporas, aplastándolas, ORGANO™ tiene el sistema único para asegurar que nuestro polvo de esporas esté compuesto 99.9% de esporas abiertas sin aplastar estas tiernas esporas.

Gracias a nuestros métodos de cosecha, nuestro Ganoderma está certificado como 100% orgánico por ECOCERT, COFCC y USDA Organics. También tiene certificaciones de Buenas Prácticas de Producción, así como un producto Kosher y Halal.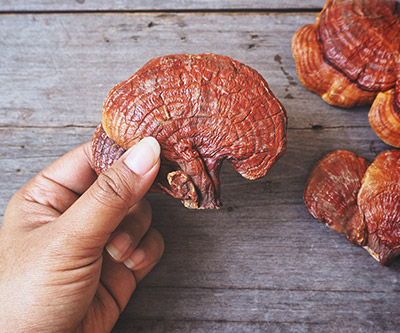 我們知道,沒有什麽比一杯您最喜歡的OG飲料更能給您提供優質的抗氧化劑了。 試用後,您會覺得毫無疑問,為什麼靈芝被稱為"草藥之王",為什麽它在中國傳統文化中被使用了數百年來增進健康並幫助支持您的免疫系統。
但是,您知道OG的靈芝獨特之處嗎? 讓我們告訴您一些關於它的事實,這會讓您為它著迷!
靈芝蘑菇原產於武夷山,猜猜看……我們直接從武夷山獲取靈芝! 現代技術讓它可以在世界其他地區種植,但我們選擇與大型公司合作,該公司是土生土長的中國生產企業。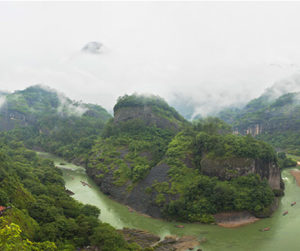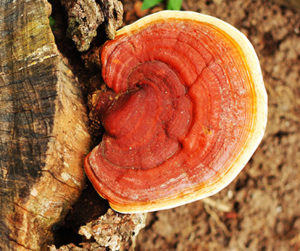 與在實驗室用塑料袋生產靈芝的一些公司相反,我們的公司只生產有機靈芝。 這意味著他們為靈芝創造了完美的環境條件讓靈芝從原木中發芽,不受幹擾;就像它們自然生長在武夷山的楓樹林裏,有著肥沃土壤的養分一樣。
靈芝在成熟時被收獲,成為我們熱飲料和混合飲料的一部分。 但我們並不總是如此等待,有時我們在它18天齡時收集菌絲體,以利用其根部礦物質的抗氧化特性。 我們不會浪費任何有益成分,因此我們采用含有較高濃度多醣,三貼烯和硒的孢子,這是靈芝的有益化合物,它含有抗氧化劑,已知具有抗炎作用。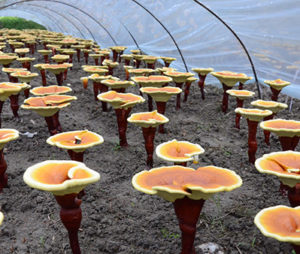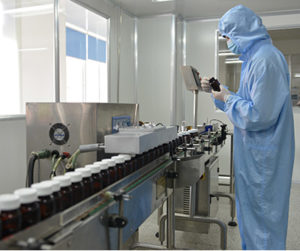 這些孢子不會長在樹上 (打個比方來說)。 蘑菇在成熟時將孢子釋放到環境中。 我們身體消化它們內部營養的唯一方法是破解它們的內外殼。 雖然許多公司都擁有技術來破解其孢子內外殼的2%到7%,但破碎它們,ORGANO™具有獨特的系統科技,可確保我們的孢子粉由99.9%的開放孢子組成,而不會粉碎軟孢子
得益於我們的收穫方法,我們的靈芝被ECOCERT,COFCC和USDA Organic認證為100%有機物。 它還擁有良好生產規範認證,以及清真和猶太潔食產品認證。靈芝信息圖(一個傳呼機打印出來,並像這洋的圖像顯示