It's time to celebrate Saint Patrick's Day, and what better way to do so than by preparing a drink or dessert to match the green shamrocks of the street parades?
St. Patrick, the patron saint of Ireland, died on March 17th in the year 461. Known for converting the pagans of the country into Christianity, he's now remembered and celebrated around the world with the color green, that represents the Roman Catholic population of Ireland.
To join the celebrations with everyone in the OG Family honoring their Irish heritage, we've prepared three delicious and healthy green recipes for today.
Rose Green Tea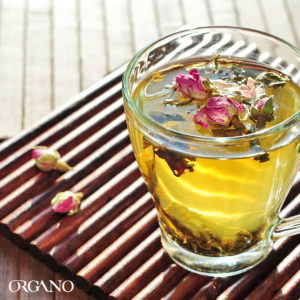 1

ORGANO™ Green Tea

Sachet

5 dried miniature rose buds

1 teaspoon lemon zest

4 mint leaves
Boil a cup of water. Turn off heat and add all ingredients.

Let ingredients steep for 5 minutes. Strain the mixt while pouring it into your favorite mug to remove all solid ingredients.
Green Leaf Smoothie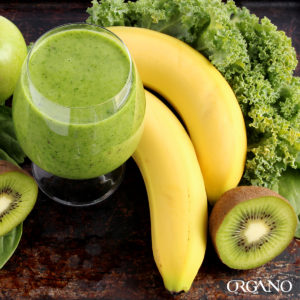 1 scoop

OGX FENIX Vanilla

1 cup kale

1 banana

1 green apple

1 kiwi

1 cup milk

5 ice cubes
Mix all the ingredients in the blender for one minute. Pour into your favorite glass and enjoy.
Green Tea-Kiwi Panna Cotta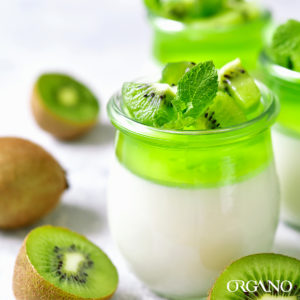 1 sachet ORGANO™ Green Tea

1 cup skimmed milk

½  cup water

2 packets unflavored gelatin

1 cup greek yogurt

2 kiwis
Place milk on a saucepan over medium heat and dissolve 1 packet of gelatine. Heat for 5 minutes. Turn off heat and let mix cool down for five minutes.

Pour greek yogurt into a bowl and pour gradually the milk mix, whisking constantly. Once all ingredients are mixed, divide it into 6 individual molds and refrigerate for no less than 30 minutes.

Heat half a cup of water and steep your green tea for five minutes. Remove tea bag and place the water on a saucepan over medium heat, and dissolve 1 packet of gelatine. Heat for five minutes and turn off heat. Let it cool down for five minutes.

Take the refrigerated milk mix out from the fridge and pour the green tea mix over it to fill up the molds. Refrigerate again for an hour.

When ready to serve, chop the kiwis to top the panna cotta.
Are you excited to celebrate St. Patrick's  with these recipes? Let us know which ones you liked the best!
About ORGANO™
Founded in 2008 as Organo Gold, ORGANO™ is dedicated to bringing the benefits of the earth's nutritional riches to people throughout the world via its premium products that can be used daily to help to achieve a more energetic and healthier lifestyle.
#WeAreOrgano