Today is one of the most important days of the year around the world: it's chocolate day!
Chocolate originated in the prehispanic period, when the Aztecs, Mayans, and other Mesoamerican cultures consumed it as a ceremonial drink. Later on, with the arrival of the Europeans, milk became a main ingredient in its production and resulted in the wide variety of chocolate kinds we have today.
But apart from delicious, chocolate benefits your body in many different ways. It contains a huge amount of antioxidants to protect your health, caffeine that lifts your energy, and Phenylethylamine that acts as an anti-depressant and improves your mood.
So, are you ready to have your chocolate treat of the day? ORGANO™ has three delicious products that will help you celebrate Chocolate Day with us. Today, we'll give you some ideas on how to turn your Gourmet Hot Cocoa,  Cafe Mocha, and OGX FENIX™ Rich Chocolate into the perfect summer treats to enjoy for the rest of the season!
FENIX™ Chocolate Popsicles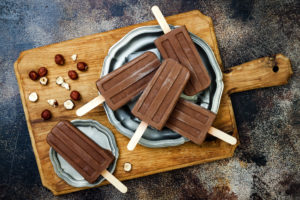 FENIX Rich Chocolate blends proteins, minerals, vitamins, and fiber to bring you the nutrients and balance of a full meal. With its creamy taste, it supports your body's energy and helps you to manage your weight and boost your nutrition.
Yields: 4-6 servings
Calories per serving: 100
2 scoops OGX FENIX™ Chocolate

16 oz. 2% milk
Mix the OGX FENIX™ Chocolate with the 16 oz. of milk.

Pour the mix into popsicle molds and add sticks or handles.

Put on the freezer for 90 minutes or until frozen completely.
ORGANO™ Cocoa Rice Squares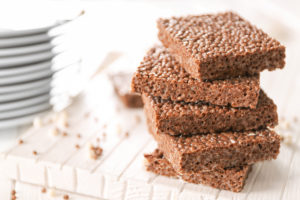 Gourmet Hot Cocoa combines the rich flavor of chocolate with the mild aroma of malt extract and the antioxidant properties of Ganoderma. The result is a silky and smooth flavor that turns it into the perfect dessert.

Yields: 4 servings
Calories per serving: 60
2 Tbsp butter

1 sachet ORGANO™ Hot Cocoa

⅔ cup marshmallows

3 cups crisped rice
Melt the butter in a saucepan over low heat.

Add marshmallows and stir until completely melted. Remove from heat and stir in the Hot Cocoa.

Add crisped rice and stir until well coated.

Press the mixture into a 13x9x2 inch pan coated with cooking spray. Let the mix cool for at least an hour and cut into 2-inch squares.
ORGANO™ Frappe Cafe Mocha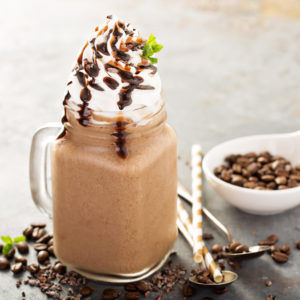 Gourmet Café Mocha blends together the best of our Ganoderma-infused coffee with the finest cocoa. The result is a creamy and sweet flavor with a light nutty taste that can be enjoyed as a dessert or just as a treat at any time of the day.
1 sachet ORGANO™ Cafe Mocha

1 cup skimmed milk

1 cup ice cubes

Whipped cream
Mix together the Cafe Mocha, the milk, and the ice cubes in the blender for 30 seconds.

Serve and decorate with whipped cream.
Happy Chocolate Day!
We hope you enjoy these recipes so you can keep celebrating not only today but for the rest of the summer!
Do you have any favorite way to prepare your chocolate ORGANO products?
About ORGANO™
Founded in 2008 as Organo Gold, ORGANO™ is dedicated to bringing the benefits of the earth's nutritional riches to people throughout the world via its premium products that can be used daily to help to achieve a more energetic and healthier lifestyle.  
#WeAreOrgano