Coffee is more than a beverage, it's the elixir of life and you can consume it in more ways than your usual cup or mug. Would you want to try a few new recipes to give your days a twist and a nice kick? We have a few ideas for you.
Apple Nutmeg Coffee Cake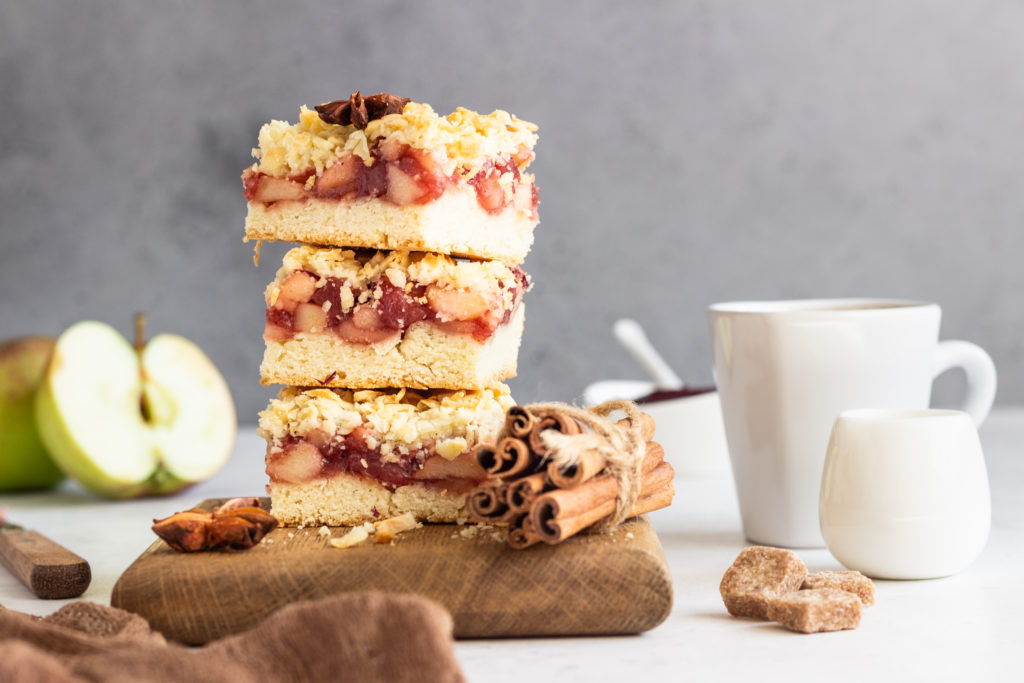 Ingredients
3 tablespoons of butter
2 cups of cubed and peeled gala apples
1/4 cup brown sugar, divided
1 cup of Gourmet Black coffee already dissolved
2/3 cup canola oil
1/2 cup sugar
1 large egg plus 1 large egg white, room temperature
2 teaspoons vanilla extract
1-1/2 cups all-purpose flour
2 teaspoons ground cinnamon
1/2 teaspoon salt
1/2 teaspoon baking soda
1/4 teaspoon ground nutmeg
For the drizzle:
1/3 cup brewed coffee
1/4 cup heavy whipping cream
1-1/2 cups confectioners' sugar

Preheat your oven to 375° F. In a 10-in. cast-iron skillet, melt the butter, add the apples and 1/4 cup of the brown sugar. Cook on low heat and stir until crisp-tender. Add the Gourmet Black Coffee and remove from the heat. 
In the meantime, mix the oil, sugar, egg, the egg white, vanilla and remaining 1/4 cup brown sugar in a bowl, the mix has to be tender. In another bowl, whisk the flour, cinnamon, salt, baking soda and nutmeg. Slowly, start adding the dry ingredients into the oil mixture until fully incorporated. 
Gently spread the batter over the apple mixture and take it to the oven. Bake for 20 minutes until a toothpick inserted in the center comes out clean. Take out of the oven and let it cool on a rack. 
As your cake bakes, bring coffee and cream to a boil in a small saucepan until liquid is reduced to 1/4 cup. Remove from the heat and add confectioners' sugar. Let it stand for 10 minutes and then drizzle over your cake.
Cappuccino Mousse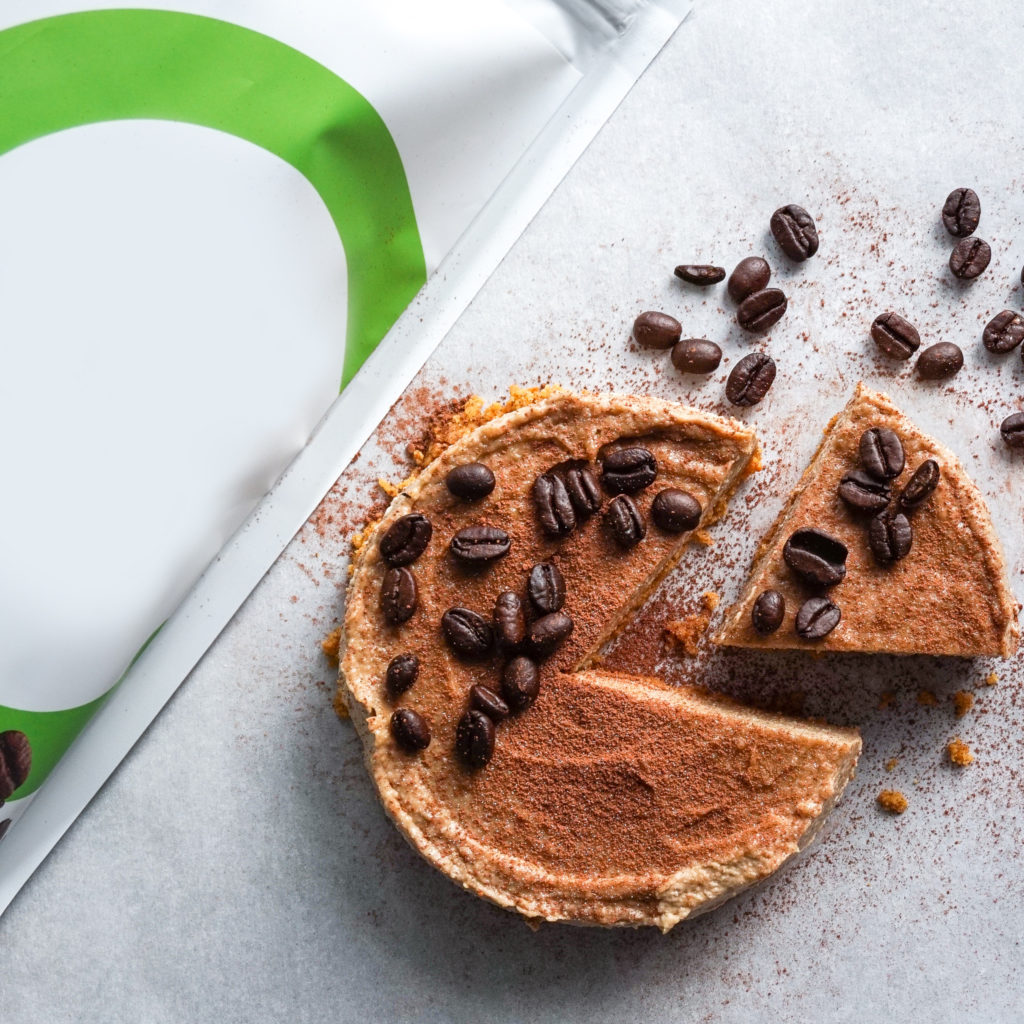 Ingredients
15 whole cinnamon graham crackers
2 packages (8 ounces each) cream cheese, softened
3 packages (3.9 ounces each ) instant chocolate pudding mix
2 tablespoons of ORGANO Café Latte
1/2 teaspoon ground cinnamon
2-1/2 cups of 2% milk
1 cup of ORGANO Gourmet Black Coffee or King of Coffee Dissolved
8 cups sweetened whipped cream
Arrange half of the crackers in a greased 13×9-in. baking dish. In a large bowl, mix the cream cheese, pudding mix, Café Latte powder and cinnamon. Add the milk and dissolved coffee gradually to the mix until smooth. Incorporate  4 cups of the whipped cream.
Spread half of the filling mixture over the crackers. Put another layer of crackers over it and top with the remaining whipped cream. Refrigerate, covered, for 8 hours or overnight. 

Coffee Waffles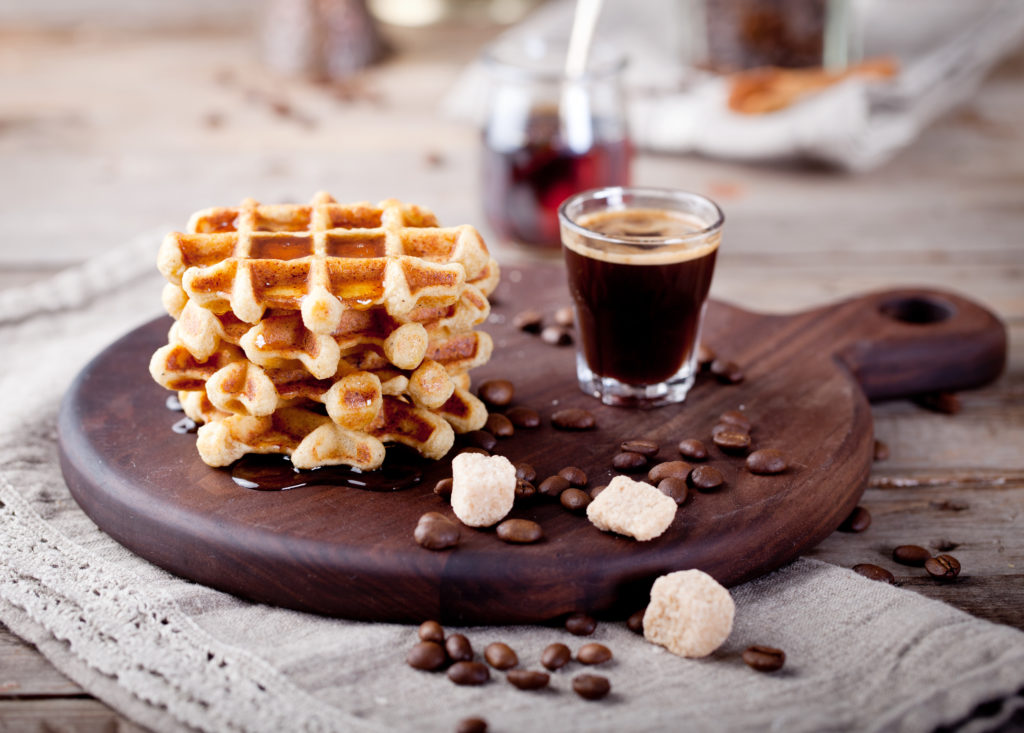 Ingredients
1 cup flour

1 tablespoon baking powder

¼ tablespoon salt

2 tablespoons of Gourmet Black Coffee

1 egg

½ cup water

½ cup cream 

1½ tablespoon maple syrup
Mix all dry ingredients in a medium bowl.  Mix all the wet ingredients in a small bowl.  Then pour wet mixture into the dry and whisk until incorporated.
Preheat your waffle iron and spray with non-stick spray before each use. Pour 1/3 cup of batter in the center of your waffle iron.  Cook until golden and serve.  

Did you try them? Let us know in our social media channels and give your days a twist with the delicious coffee flavors ORGANO has for you.
About ORGANO™
Founded in 2008 as Organo Gold, ORGANO™ is dedicated to bringing the benefits of the earth's nutritional riches to people throughout the world via its premium products that can be used daily to help to achieve a more energetic and healthier lifestyle.  
#WeAreOrgano