Translations: French | Chinese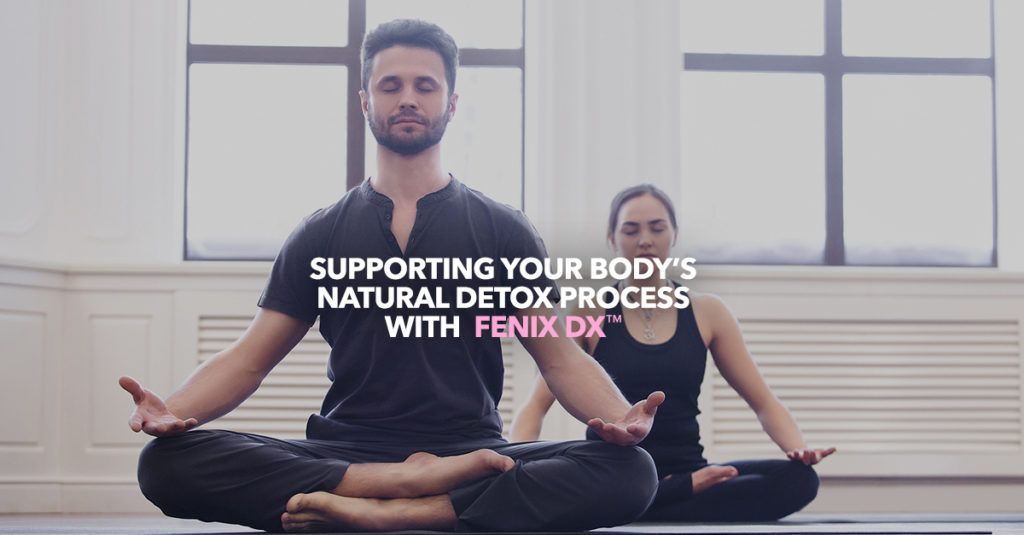 All health starts at the cells – are you doing enough to feel your best?
Stress, diet, and aging can all slow down the production of energy at a cellular level, leading to inflammation and potential diseases. FENIX DX™ is a product that, with its daily use, helps the body support the mitochondrial function, which is in charge of supplying your cells with enough energy to cleanse your system from pollutants. Try this pink lemonade detox drink and step into a healthier lifestyle you can see and feel.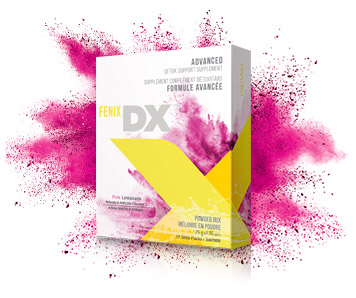 FENIX DX™ has a unique pink-lemonade flavor that combines a refreshing citrus blend with low levels of sugar that you can enjoy at any time of the day.

FENIX DX™ provides a proprietary blend of natural herbs and botanicals to nourish the body's detoxification system and supports daily cellular health.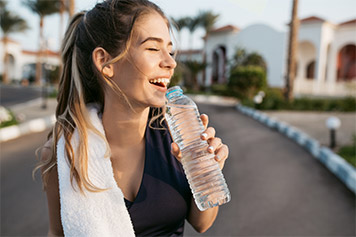 FENIX DX™ doesn't only contain one, but six different natural sources of antioxidants to support your immune system. This mix of acai, burdock, blueberry, bilberry, chamomile, and Ganoderma help protect and defend your health

FENIX DX™ aids your gut health by soothing the digestive tract and promotes the proper function of your entire digestive system.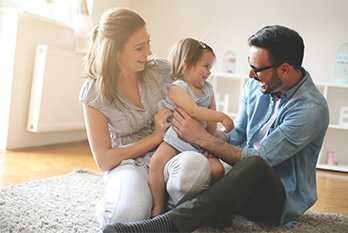 Unlike other detox products, FENIX DX™ doesn't flash out any essential minerals from your body but acts at a cellular level and helps to support the body's ability to metabolize nutrients by enhancing your overall well being from the inside.
FENIX DX™ is packaged in portable sticks that don't require refrigeration and take up minimal space. It's easy to keep some in your bag, the car, or at work. Just mix it with water and you're good to go!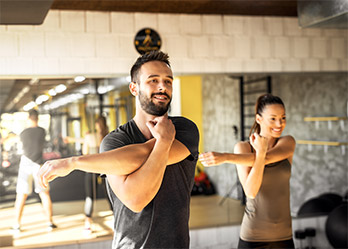 It can be mixed not only with cold or hot water but also with juice, iced tea, or your favorite beverage. The options are limitless!

Last but not least: FENIX DX™ contains Ganoderma lucidum, rich in antioxidants and that helps to support and enhance your body's immune system cells!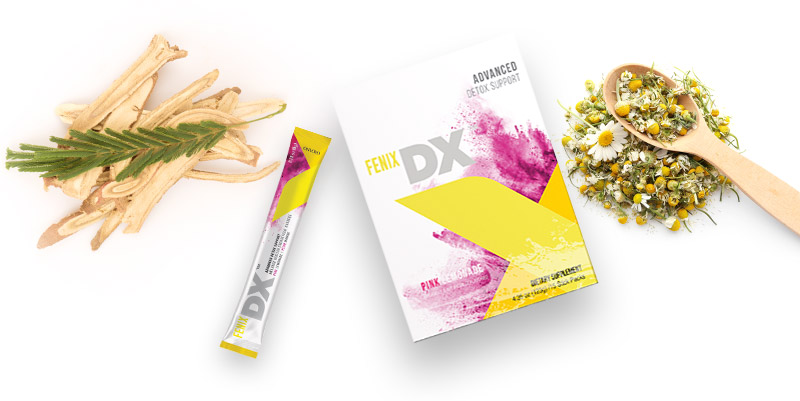 Market fact 
The concept of 'Detox' has increased in popularity in our modern culture. Did you know that many ancient civilizations developed practices such as Ayurveda, sweat lodges, herbal remedies, and fasting to get rid of toxins in order to make the body feel great?
Votre dose mensuelle de connaissance du produit " Pour soutenir le processus de désintoxication naturelle de votre corps avec FENIX DX™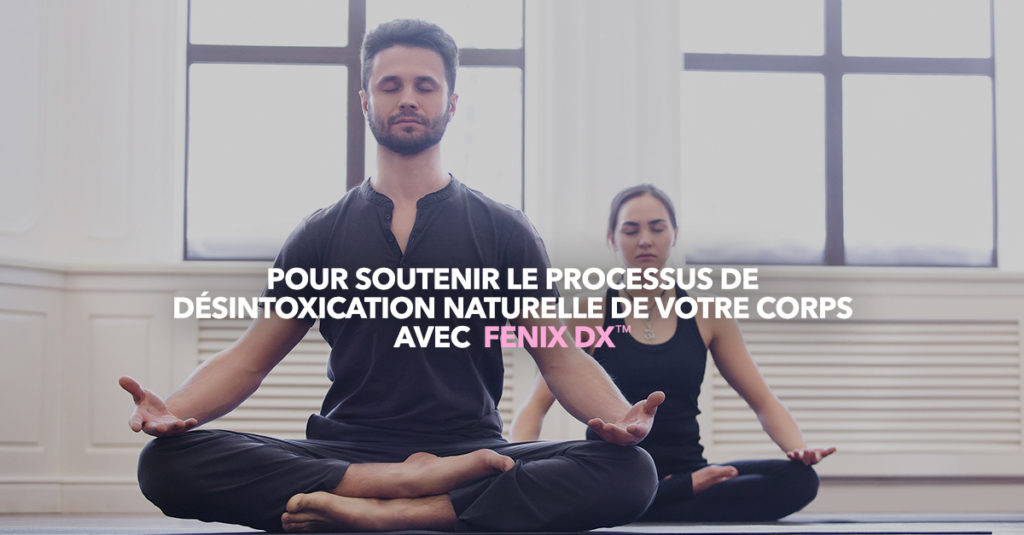 La santé générale commence au niveau cellulaire – faites-vous suffisamment pour vous sentir à votre meilleur?
Le stress, le régime alimentaire et le vieillissement peuvent tous ralentir la production de mitochondries et de l'énergie qui encombrent nos cellules menant à l'inflammation et potentiellement à la maladie. FENIX DX™ est un produit quotidien pour aider le corps avec le développement de mitochondrie et de cellules saines pour paraître et se sentir en bonne santé.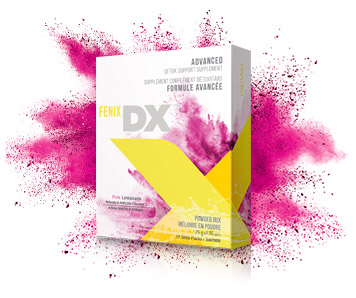 L'unique saveur de limonade rose de FENIX DX™

 combine un mélange d'agrumes rafraîchissant avec une basse teneur en sucre que vous pouvez savourer à tout moment de la journée.

FENIX DX™ offre un mélange exclusif d'herbes naturelles et de plantes pour nourrir le système désintoxiquant de votre corps et le développement de cellules saines, quotidiennement.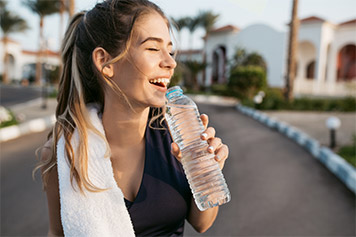 FENIX DX™ ne contient pas seulement une, mais six différentes sources d'antioxydants naturels pour aider votre système immunitaire. Ce mélange d'açaï, de bardane, de bleuet, de myrtille, de camomille, et de Ganoderma aide à protéger et défendre votre santé.

FENIX DX™ aide votre santé intestinale en apaisant le système digestif et favorisant le bon fonctionnement de votre système digestif.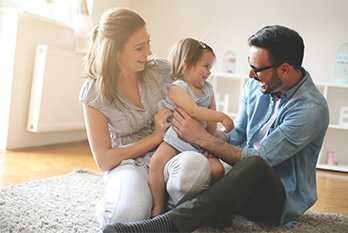 Contrairement aux autres produits de désintoxication, FENIX DX™

 n'élimine pas tous les minéraux essentiels de votre corps, mais agit au niveau cellulaire, contribue et supporte la capacité à métaboliser les nutriments du corps en améliorant votre bien-être à partir de l'intérieur.

Grâce à l'emballage portable en bâtonnet, FENIX DX™

 n'exige pas de réfrigération et utilise un espace minimal. Il est facile à emporter dans votre sac, votre auto, ou au travail. Ajoutez-y de l'eau et vous êtes prêt à partir!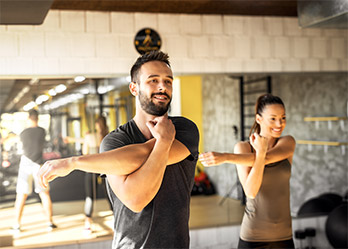 Il peut être mélangé non seulement avec l'eau froide ou chaude, mais aussi avec les jus, le thé glacé, ou votre boisson favorite. Les options sont illimitées!

Dernier point mais non le moindre:

FENIX DX™

 contient du Ganoderma lucidum, riche en antioxydants et contribue à renforcer le système immunitaire de votre corps.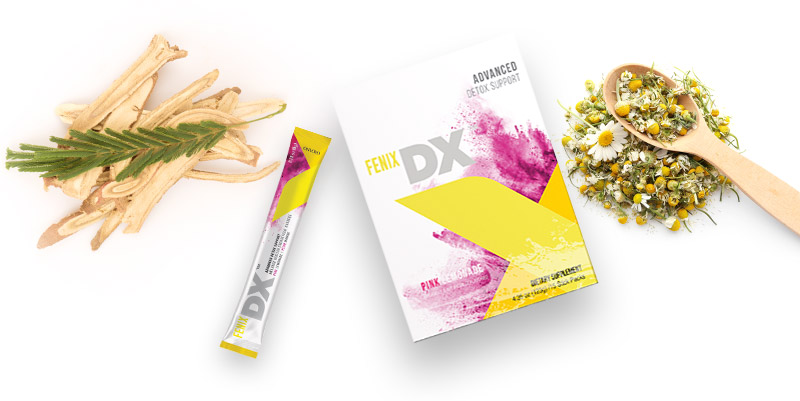 Faits relatifs au marché
Le concept de « désintoxication » a augmenté en popularité dans notre culture moderne. Saviez-vous que de nombreuses civilisations antiques ont adopté dans leur culture les principes d'ayurveda, des cérémonies de la suerie, du jeûne, et l'utilisation de remède à base de plantes médicinales, pour éliminer les toxines pour améliorer l'état de santé du corps.
'每月用量產品知識' FENIX DX™ 支援您的身體自然排毒過程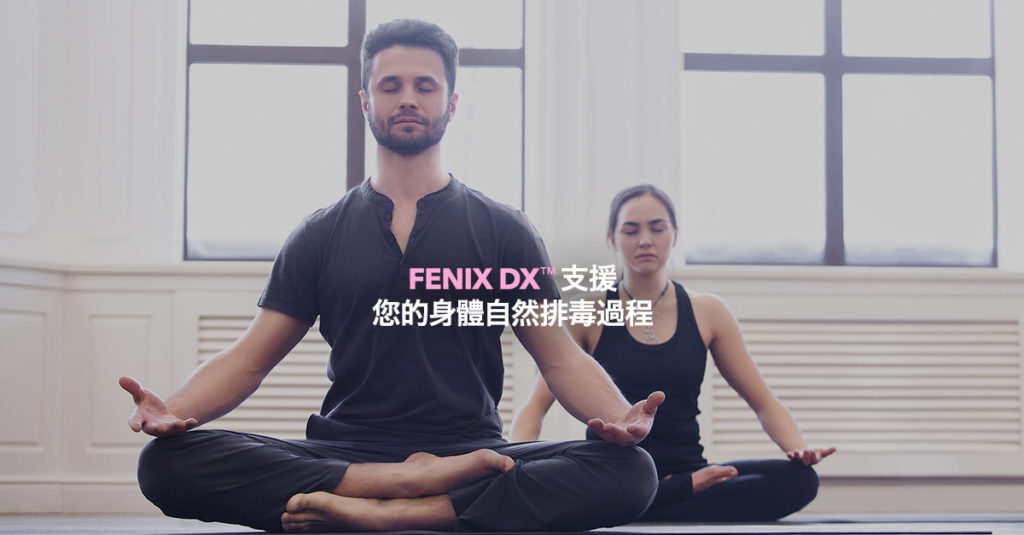 一切健康都始於細胞 – 您是否足以感受到身體的最佳狀態?
壓力、飲食和衰老都會減緩線粒體和能量的產生,細胞的阻塞則會引發炎症和潛在疾病。 FENIX ™DX 是一款日用品,有助於身體支援健康的細胞和線粒體,讓您可以看到和感受到更健康的生活品質 。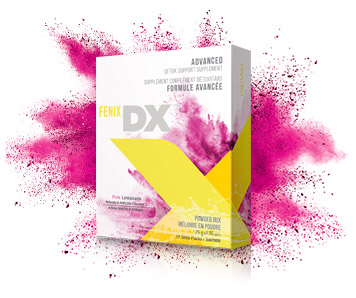 FENIX DX™ 具有獨特的粉紅檸檬汁風味,結合清爽低糖的柑橘混合配方,您可以在一天中隨時隨地享受。

FENIX DX™ 提供天然草藥和植物專有配方,滋養身體排毒系統,支援每日細胞健康。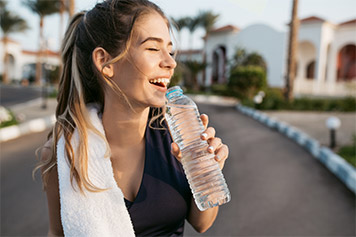 FENIX DX™ 不是含有一種,而且多達六種不同的天然抗氧化劑來增強您的免疫系統。 巴西莓、牛蒡、藍莓、越桔、洋甘菊和靈芝的混合配方有助於保護和捍衛您的身體健康

FENIX DX™ 通過舒緩消化道,促進整個消化系統的正常功能,幫助您有一個健康的腸道。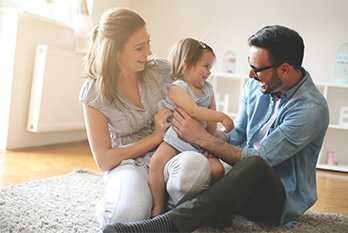 不同於其他排毒產品,FENIX DX™ 不會從身體中釋放出任何必需的礦物質,而是作用於細胞層面,通過從內部增強您的整體福祉來支援人體代謝營養素的能力。

FENIX DX ™採用便攜棒式包裝,無需冷藏,佔用空間極小。 可以保存在您的包裡、汽車裡或工作場所,非常方便。 只需將它與水混合,您就可以飲用了!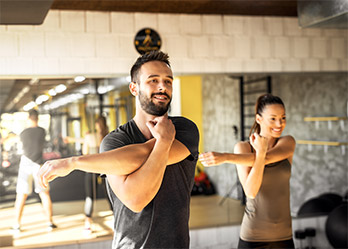 它不僅可以與冷熱水混合,還可以與果汁、冰茶或您喜愛的飲品混合飲用。 選項無極限!

最後且最重要的是:FENIX™XT 含有靈芝,富含抗氧化劑,同時有助於支援增強身體免疫系統細胞!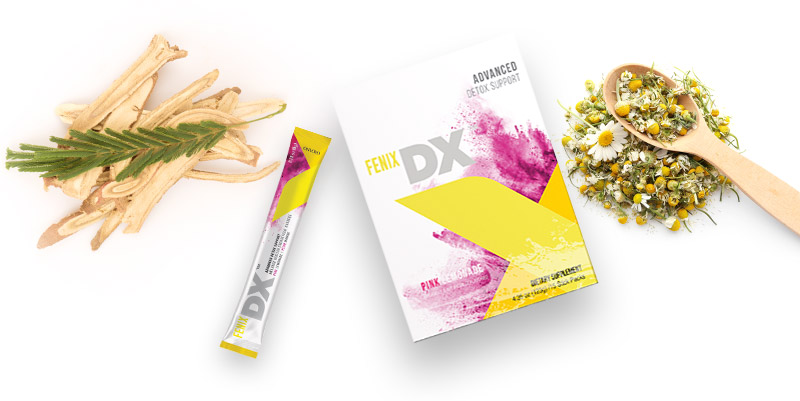 市場現狀:
"排毒"概念在我們的現代文化中越來越受歡迎。 你知道嗎? 許多古老的文明國度都開發了諸如阿育吠陀,蒸汽屋,草藥療法和禁食的方法來排掉毒素,以使身體感覺很棒。
About ORGANO™
Founded in 2008 as Organo Gold, ORGANO™ is dedicated to bringing the benefits of the earth's nutritional riches to people throughout the world via its premium products that can be used daily to help to achieve a more energetic and healthier lifestyle.  
#WeAreOrgano