It's National Dessert Day!
Who doesn't love a sweet treat after a long day? Particularly when they are enhanced with the antioxidative properties of Ganoderma. Let's celebrate this sweet day withORGANO by preparing these delicious recipes to share with everyone you know.
Mango-Peach Energy Jelly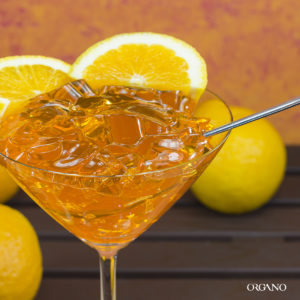 Pour the jello powder in 1 cup of boiling water and mix until combined.

On a different container, pour FENIX XT™ in 1 cup of cold water and mix until combined.

Mix both liquids together and pour into a jelly mold.

Let it rest in the fridge for at least two hours.
Rich Chocolate Muffins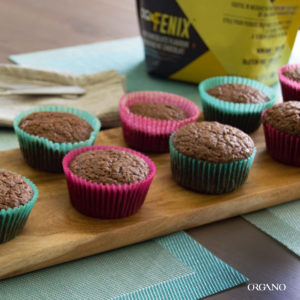 Preheat the oven to 350 F

Beat together the flour, the OGX Chocolate Mix, the baking powder, the salt, and the butter with an electric mixer until you get a sandy consistency and everything is combined.

Combine the milk with the egg, and pour mix slowly with the flour mixture. Make sure there are no lumps and that everything is combined.

Spoon the batter into paper cases lined in a muffin tin until each case is two-thirds full.

Bake for 20 – 25 minutes, or until a skewer inserted in the center of a cupcake comes out clean.
Pink Lemonade Detoxifying Popsicles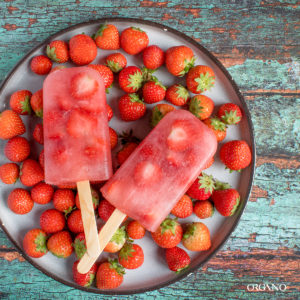 Pour the stick of into two cups of water and combine.

Chop the strawberries into small pieces and divide them into four popsicle molds.

Pour the DX mixture into two of the popsicle molds.

Freeze until solid.
Creamy Vanilla Rice Squares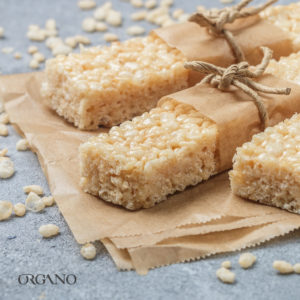 Melt the butter in a saucepan over low heat.

Add marshmallows and stir until completely melted. Remove from heat and stir in the content of the OGX FENIX™ Shake Sample Sachet.

Add crisped rice and stir until well coated.

Press the mixture into a 13x9x2 inch pan coated with cooking spray. Let the mix cool for at least an hour and cut into 2-inch squares.
All these recipes gather the delicious and healthy qualities of the FENIX™ weight management products so you can keep enjoying the things you love while feeling great.
About ORGANO™
Founded in 2008 as Organo Gold, ORGANO™ is dedicated to bringing the benefits of the earth's nutritional riches to people throughout the world via its premium products that can be used daily to help to achieve a more energetic and healthier lifestyle.
#WeAreOrgano