Have you booked yet?
In case you didn't know, our first major event is coming very soon to Las Vegas, and you're running out of time to get your tickets. UTX is one of our most expected events throughout the year because, apart of giving you the opportunity to network with the best of the ORGANO™ Family, we provide training to help your business to reach the top.
We are delighted that our events have been able to reach people from all over the world, and even better, every time we see more familiar faces in the crowd who trust us to bring new tools and skills to help them keep growing.
Today, we bring you the story of four of these familiar faces and their business and personal journeys with ORGANO™.

Bob and Kelly Rakowski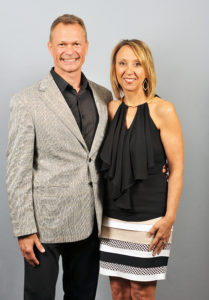 The Rakowski have been attending our UTX Events (previously called P50k) for five consecutive years.
They left their first event, back in 2013, feeling empowered and motivated to continue growing their business. Since then, those same feelings have increased with every training, which has made them grow both professionally and personally.
The people they have encountered in UTX have inspired them to expand their vision and beliefs, as they've seen people succeed regardless of their background. They agree that the most impactful thing they've learned is that ANYONE who commits can accomplish their goals.
For all the OG Family members attending to UTX, they add: "We know that someone in attendance will be inspired to grow. Additionally, it gives us a great opportunity to connect with leaders and our team."

Robert Becerra III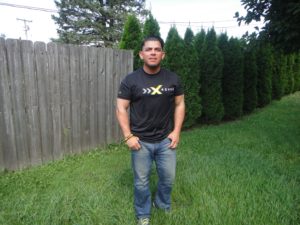 Robert joined the OG Family in September of 2012, and he has attended every single UTX event since 2013. He claims that without attending these events, nothing about his path with ORGANO™ would have been the same, as they have provided them with the foundations for continuous development. He found in there an ideal map on how to develop his business and himself at the same time and, in March of that same year, he qualified to Sapphire.
On his second UTX event, in San Antonio 2014, Robert got inspired by the leadership of OG and decided never to stop until he reached his goals after participating in an ELITE training as a SUPERSTAR. That's why, the following year, he decided to end all distractions an and to focus on a clear objective after learning the process of developing a long-term organization.
Robert participated in the first Sapphire Bootcamp in Las Vegas 2016, where he felt OG was now a part of him emotionally and mentally. Here, he learned how to manage finances correctly and how to mentalize himself for success.
Finally, in Las Vegas 2017, Robert participated in the Leadership training that showed him hot to use time productively, and how to develop OG to benefit the most from the compensation plan. He learned to create the right environment within his local market to make the value of the ORGANO™ products to stand out while sharing his experience with OGX.
"Everything I have learned I have been able to apply it achieving excellent results on the way to Diamond with ORGANO™," says Robert. He recommends all our UTX attendants to sit in the first row when getting to the venue and to take immediate action to create exceptional results.

Dianne Solano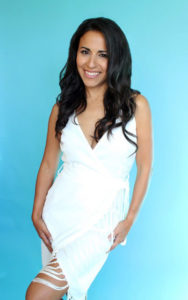 For Dianne, Las Vegas 2018 will be her 3rd UTX to attend. On the last events, she was lucky to qualify both times for the Holton training, which she describes as a "mind-blowing privilege and incredible networking experience." Besides that, she feels that every time she participates at UTX, she comes out with new levels of awareness, determination, and drive.
Dianne has heard the stories and strategies of the leaders from themselves and has learned from those talks the basic concepts for success. Thanks to them, she's found the inspiration to implement new skills and to develop into a better leader.
She knows UTX events open a world of possibilities and new perspectives while uniting people on living with a purpose and passion for what they do. She feels the love and celebration of the human spirit in there and loves that everyone can feel significant.
To all UTX attendants, she says: "Mindset and belief is EVERYTHING!!!"

ORGANO™ invites you to live UTX in Las Vegas this upcoming February 24th and 25th and experience a leadership training experience you'll never forget. Don't miss out this Distributor opportunity of learning directly from Holton Buggs, Shane Morand, John Sachtouras, and to network with hundreds of entrepreneur members of the OG Family.

About ORGANO™
Founded in 2008 as Organo Gold, ORGANO™ is dedicated to bringing the benefits of the earth's nutritional riches to people throughout the world via its premium products that can be used daily to help to achieve a more energetic and healthier lifestyle.
#WeAreOrgano