As the pandemic rages on, 2021 is shaping up to once again be the year of the road trip.
And nothing makes me quite so happy as a particularly weird roadside attraction – like the Precious Moments Chapel in Carthage, MO or Wall Drug Store in Wall, SD.
So we've rounded up a few of the quirkiest, cutest, and most out-of-this world roadside attractions in the country. And maybe you'll swing by one of them on your next trip.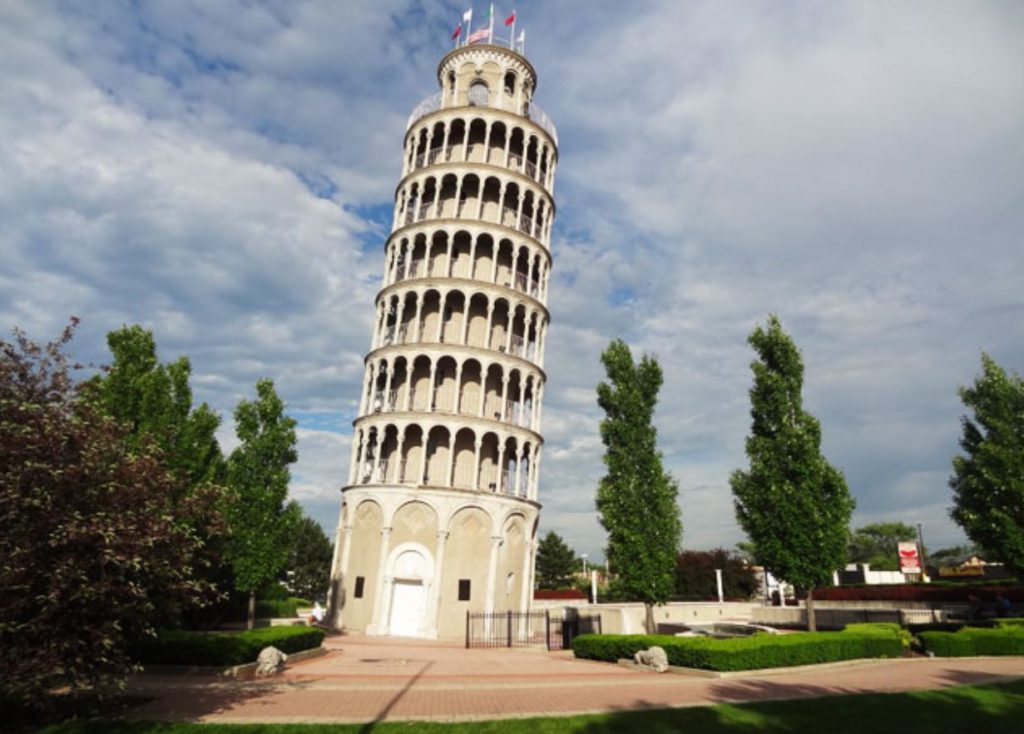 This replica of the Leaning Tower of Pisa is half the scale of the original, but it's got twice the kitsch.
Originally built to hide a water tank (naturally), the tower is now the centerpiece of a park replete with a 30-foot reflecting pool and a telefono booth – which is like a telephone booth but Italian.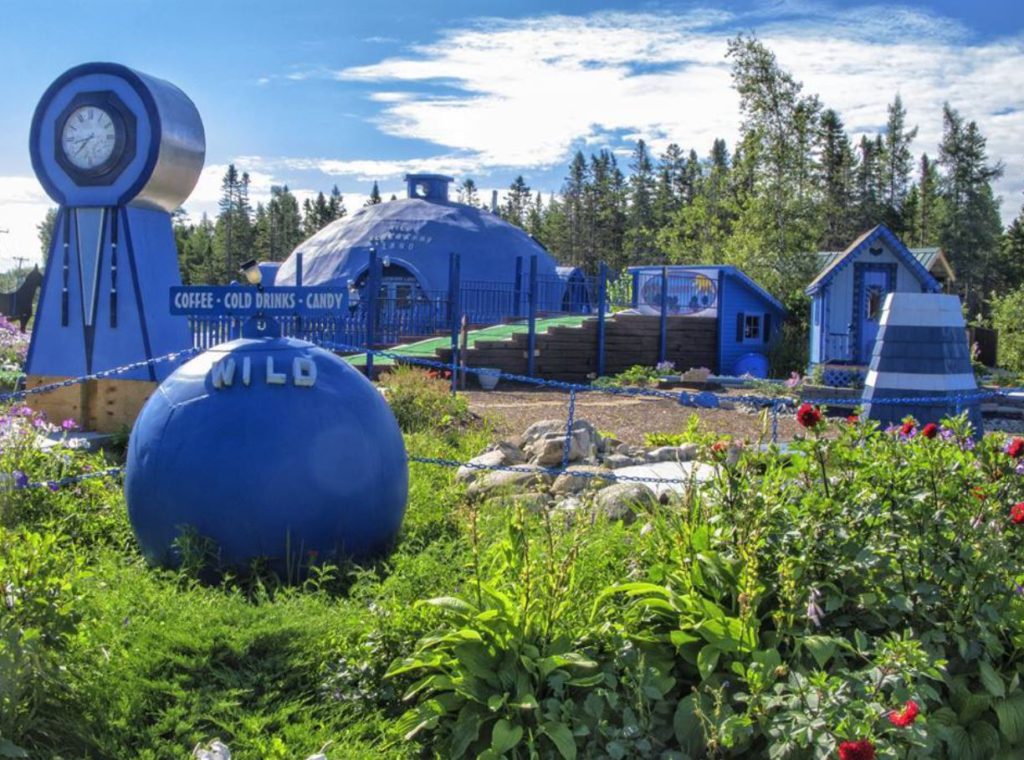 This 220-acre monument to the wild blueberry is a must-see for lovers of kitsch, sustainability, and berries.
Yes, learn about sustainable farming and the history of the blueberry. But you can also eat various blueberry-centric desserts in a giant geodesic dome modeled after a blueberry and play a blueberry-themed round of miniature golf.

From the name, you might think this is just a hole in a rock, right? Wrong. Totally, completely wrong. Hole "N the Rock is a 5000-square-foot, 14-room home built into the rock that was the Christensen family's actual home for years.
Oh, and there's a petting zoo, too.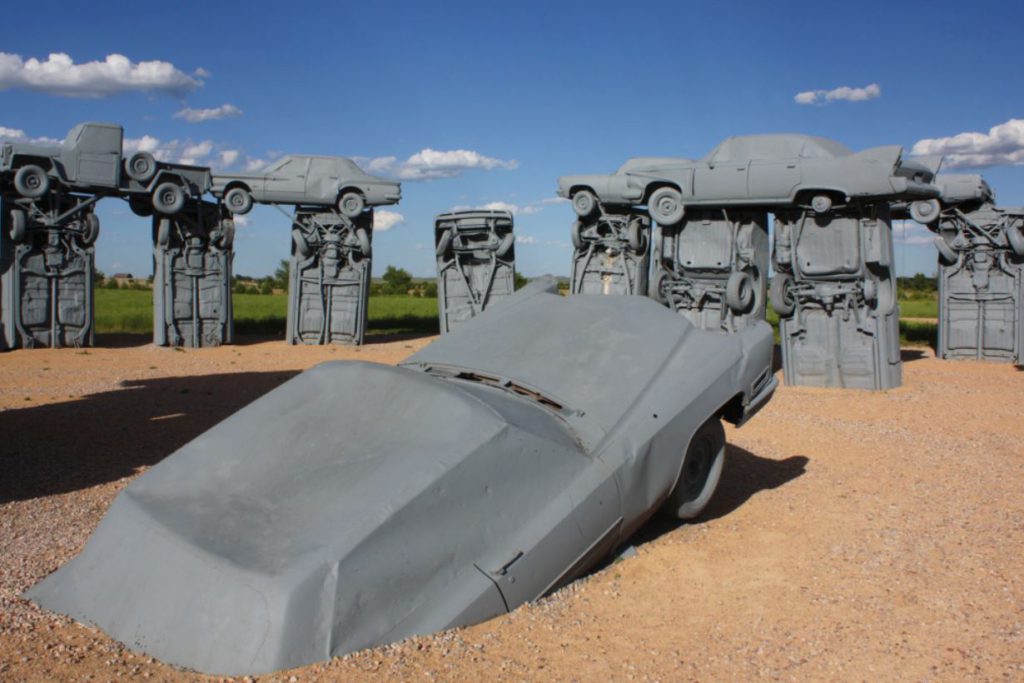 Well, folks, it's what it sounds like: a replica of Stonehenge made entirely out of cars.
But unlike its flashier cousin, Amarillo's Cadillac Ranch, Carhenge discourages spray paint and instead embodies the austere reverence you'd expect from a Nebraskan Stonehenge replica.
Oh, and as a bonus, just a couple miles up the road from Carhenge is the Nebraska Free Rest Area. It boasts a non-functioning toilet on a hay bale and a sign that says "Free WiFi" (Actual WiFi status unclear).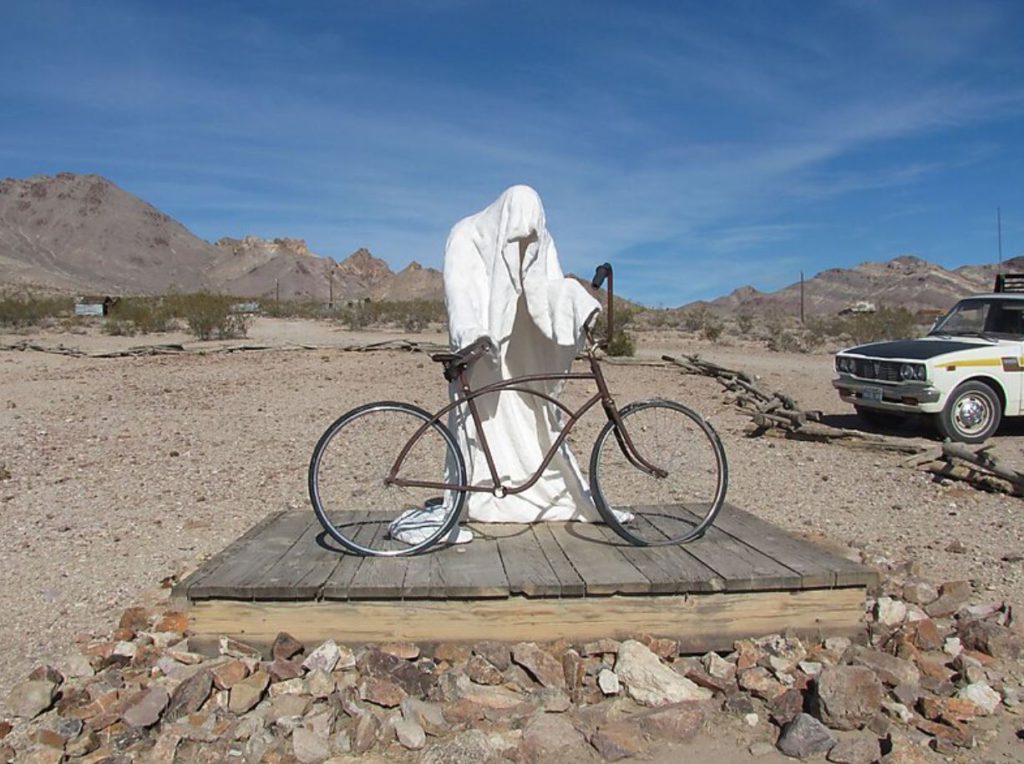 You'd be remiss not to stop by this self-described "art situation" located at the edge of Death Valley. 
The Goldwell Open Air Museum is home to 7 weird and delightful colossal statues made by a collective of Belgian artists. 
And it'll give the monolith a run for its money.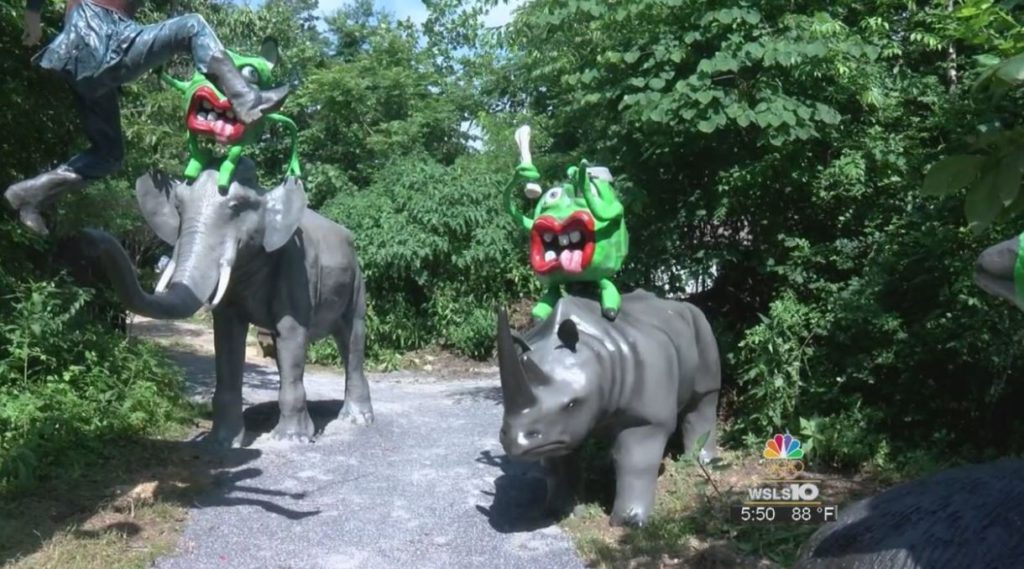 There are more than a few outdoor dinosaur replicas scattered across the country, but only one features dinosaurs ravaging revolutionary soldiers, duking it out with cowboys, and sporting patriotic garb.
If you're looking for the most historically inaccurate dinosaur exhibit there is, there's no better destination than Dinosaur Kingdom II.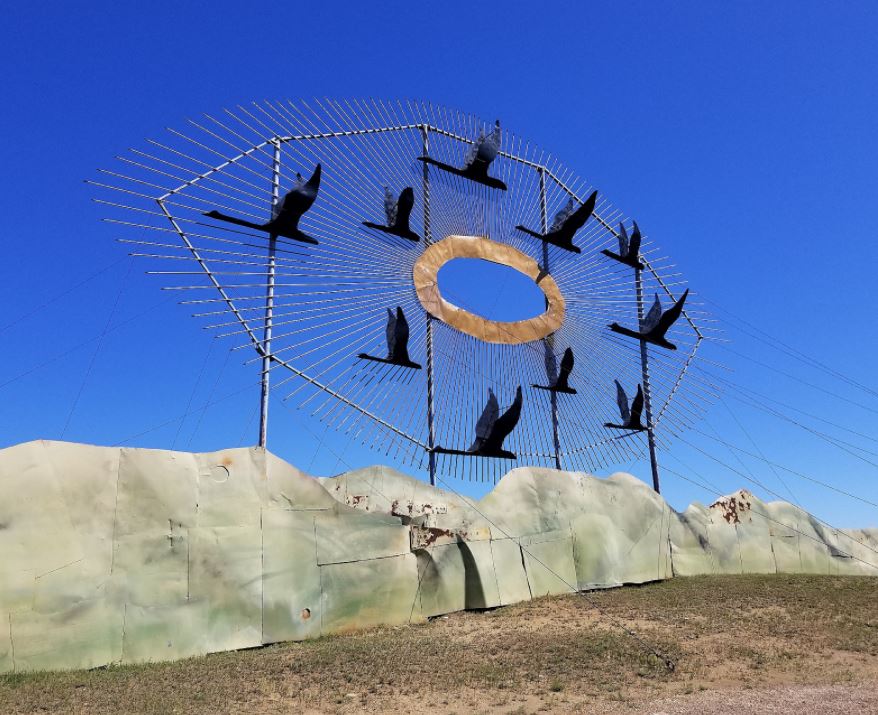 This 32-mile stretch of highway is dotted with colossal, whimsical scrap metal sculptures created by local artist Gary Greff.
You can pull over and enjoy a picnic under one of the statues or simply enjoy them as you drive by.
About ORGANO™
Founded in 2008 as Organo Gold, ORGANO™ is dedicated to bringing the benefits of the earth's nutritional riches to people throughout the world via its premium products that can be used daily to help to achieve a more energetic and healthier lifestyle.
#WeAreOrgano