An OG Mixer is a perfect opportunity to introduce people to the business while talking about the great products ORGANO™ offers and the unique characteristics of our star ingredient: Ganoderma.
As your Customers might have busy lives, you've got to be ready to host an OG Mixer at any time of the day, as there are many incredible opportunities for both Customers and Distributors that can only occur at one of these events.
Because we know not all OG Mixers are the same, today we bring you three OG drink recipes to match your perfect scenario with your Customers.
ORGANO™ Black Iced Coffee
If you haven't signed your coworkers up to become OG Customers, this is the perfect drink to do so. You can prepare it for any coffee or lunch break on a weekday and it will leave everyone delighted with the flavor of the ORGANO™ Black Coffee.
Yields: 1 serving
– 1 sachet of ORGANO™ Black Coffee
– ½ cup hot water
– 5 or 6 ice cubes
– ¼ cup milk
Mix your OG Black Coffee with hot water and stir until dissolved.

Put ice in an empty glass and pour the coffee on top.

Add milk and, if you desire, a sweetener to taste.
Berry Blast ORGANO™ Red Tea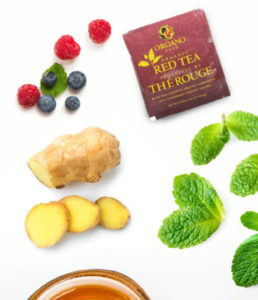 Are you meeting with the OG Family after lunch? This dessert drink will sweeten up any conversation and get everyone cozy and ready to start a business talk while you show them the delicious flavor of ORGANO™ Red Tea.
Yields: 1 serving
– 1 bag of ORGANO™ Red Tea
– ½ cup hot water
– 4 or 5 ice cubes
– 3 or 4 mint leaves
– ⅛ cup mixed berries
– ¼ cup ginger ale
Place the tea bag in hot water and simmer for 10 minutes.

Remove bag and add mixed berries, mint leaves, ice cubes and ginger ale.



Bubbly FENIX XT™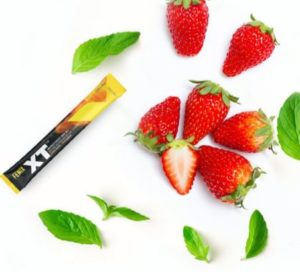 Ready to talk about the benefits of the X4ever Lifestyle? After signing up your Customers for the X Challenge, show them the delectable flavors of the OGX FENIX™ kits and the energy boosting properties of FENIX XT™.  Organize a session before or after hitting the gym, and prepare this recipe so they can try the effects of this energy mix by themselves.
Yields: 2 servings
– 1 stick FENIX XT™
– 1 cup Water
– 1 cup Club Soda
– 8 Strawberries
– 5-6 Ice cubes
Blend all the ingredients except the club soda. Fill glasses with the mix until about half, fill the rest with club soda and stir.
Kale 'Em OGX Vanilla Smoothie

This original recipe of Perline Bastien comes from our Shake with the X Contest. It is the perfect smoothie if you're organizing an OG Mixer for breakfast and want to show up how the OGX FENIX™ Shakes are an ideal meal replacement. It is also another great opportunity to sign up your Customers for the X Challenge and enroll them in the Shake It Off promotion!
Yields: 1 serving
– 1 scoop OGX FENIX™ Creamy Vanilla
– 8 oz Soy or almond milk
– ½ Banana
– 1 Leaf of Kale
– 1 handful Ice
Combine milk, kale, and banana. Blend on medium until kale is completely smooth. Add the scoop of OGX Creamy Vanilla. Finally, add ice.
FENIX™ DX Coconut Sparkling Water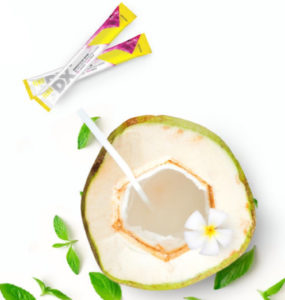 Are you free this weekend? For everyone trying to relax after a long week, there's nothing better than attending an OG Mixer to detox from all the work stress. Help all your customers to calm down with this drink and show them the amazing detoxifying properties of FENIX™DX.
Yields: 2 servings.
– 1 stick FENIX™ DX
– 1 cup coconut water
– 1 cup sparkling water
– 5 or 6 ice cubes
Blend all ingredients together and enjoy.
Let us know how these drinks turn out for you. We are curious to know which one is your Customers' favorite and if you have some original recipes to share with the OG Family. Remember that, wherever you go, ORGANO™ has you covered with all its products to be matched with the perfect situation!
About ORGANO™
Founded in 2008 as Organo Gold, ORGANO™ is dedicated to bringing the benefits of the earth's nutritional riches to people throughout the world via its premium products that can be used daily to help to achieve a more energetic and healthier lifestyle.  
#WeAreOrgano