It's time to travel with style!
As you've heard before, OG Getaway 2019 offers not one, but FIVE destinations to choose from around the world for the trip of a lifetime!
Here's what awaits you at each of these paradise destinations. Get ready to qualify for the perfect vacation!
Mauritius
The Island of Mauritius is one of four islands that constitute the country of Mauritius. It is located 2000 kilometers from the African continent, making it the perfect getaway for everyone looking for some peace and silence. It's capital, Port Louis, is the cultural hotspot of the country, where you'll find restaurants, concerts, and museums to go after a day at the beach.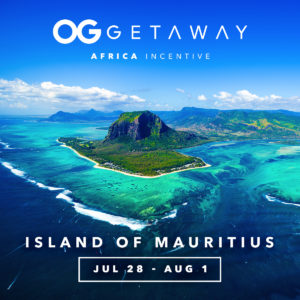 South Florida
Known for its clear waters, South Florida's coast offers many beaches for a perfect family vacation. It's the ideal destination, also, for those who are looking for fun nightlife. South Florida offers so many natural wonders that you can take a day trip to explore its many trails and even the Everglades National Park.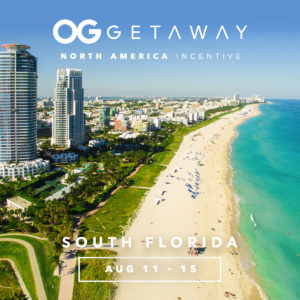 Bali
Bali is famous around the world for being a cultural hotspot. This province of Indonesia has unlimited heritage sites to visit, festivals, and art that displays the uniquely rich culture of the country. It's also known for being in one of the zones with more marine biodiversity in the world. So get ready and pack your snorkels up to visit Bali next fall.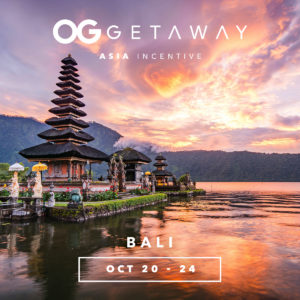 Cancun
If you're in love with the turquoise waters of the Caribbean and its white sandy beaches, Cancun is your perfect getaway. Located in the Southeast of Mexico, Cancun is close to many exciting places to go on a day trip: archeological sites, coral reefs, jungle hikes, and shopping centers are just some of the activities where you can take the whole family.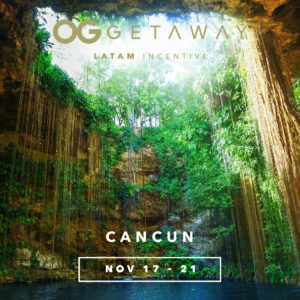 Tenerife
Tenerife is the largest and most populated of the Canary Islands, which belong to Spain. Its hot, dry beaches surrounded by the Atlantic Ocean are home to some of the most luxurious resorts in the world and are a popular tourist destination in Europe. Its volcano, the third largest in the world, is just one of the many natural wonders on this island you can't miss.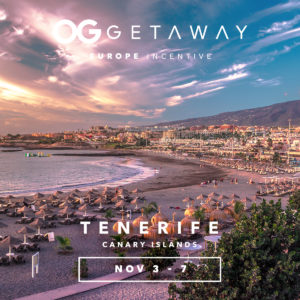 Are you ready? You have until May 31, 2019 to qualify! Gather your team and get ready for OG Getaway 2019!
How to qualify? Click HERE.
About ORGANO™
Founded in 2008 as Organo Gold, ORGANO™ is dedicated to bringing the benefits of the earth's nutritional riches to people throughout the world via its premium products that can be used daily to help to achieve a more energetic and healthier lifestyle.
#WeAreOrgano