Hanoi Driggs Sordia was born in Havana, Cuba. At the age of two, he moved to a small town called Jaguey Grande, in the province of Matanzas, where he lived until he moved to Mexico in 2011. A few years later, he got naturalized as a Mexican citizen.
In Cuba, he studied Veterinary and Communication. "I worked as a teacher, a waiter, a communicator, and even became a host in Cuban Television," remembers Hanoi. "My teaching degree was not valid in Mexico, therefore I couldn't teach. I started working in a government television station, where they promised me a salary of 11 thousand Mexican pesos per month; but after 12 months of work, I received nothing. That was the worst year of my life. "
Hanoi found a job at Azteca TV in Pachuca, with a salary of 8 thousand Mexican pesos per month (approximately US $ 400). After two years in the company, his friend Leslie Sánchez Marín, sister of our ORGANO™'s Diamond Carla Marín presented him the OG opportunity: "I joined on November 25 of 2013, with no business experience but with great excitement. After four months, I reached the sapphire position; after 16 months, I reached Rubi; three years later I'd achieved to get to Esmeralda, and four years later, after an arduous work, I have reached Diamond."
Hanoi considers that one of the keys to reaching Diamond "was having a clear reason and a palpable dream, combined with the perseverance and patience to do the essential  tasks to grow a  business." His activities included contacting people every day, inviting them over to introduce them with the OG opportunity, organizing coffee parties, and especially promoting every single event.
"Do not forget to be teachable and let yourself be helped by OG leaders and mentors. " On top of all this, Hanoi suggests real teamwork, loyalty, and edification: "as I've always said, 'first comes the union and later the volume; without union between the main Leaders, no city grows.'"
Our new Diamond considers his participation in EXPO as crucial. Though it has complicated for him to get a US visa, he was able to acquire it after a lot of effort and hard work. Since then, he has already attended two OG events in Las Vegas  In fact, it was at the last Expo 2017 where he had the emotional impact that increased his confidence: "especially when I could see the recognition ceremonies live, particularly the one of the new Diamonds … definitely, the Expo was a GREAT engine," he remembers excited.
Hanoi summarizes his advice for those who are just starting or are already on the road to success with ORGANO™ in three words: Faith, security and patience."To this, we just need to add a long-term vision. Never give up your dreams because if you do, without even noticing it, you can abandon your destiny."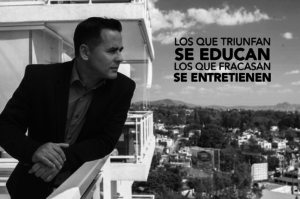 About ORGANO™
Founded in 2008 as Organo Gold, ORGANO™ is dedicated to bringing the benefits of the earth's nutritional riches to people throughout the world via its premium products that can be used daily to help to achieve a more energetic and healthier lifestyle.
#WeAreOrgano