The holiday season is now here along with the rush of last-minute shopping. We already give you some great ideas to avoid going empty-handed to your next holiday dinner.
You know that with ORGANO you'll be giving delicious flavors. Now it's time to figure out how to present those products in the best way possible to show your friends, family, and customers how much you care about them. Here are some ideas on how to pull together the perfect gift basket for this season.
Gather the proper supplies


Find the perfect wrapping on your nearest craft store. You can find a simple but nice basket or boxes even in the dollar store. To add some extra details, gather ribbons and other decorations and assemble a nice package before putting in the products. If you chose a basket over a closed box, just remember to find some translucent wrap to showcase your craft.
Pick the right products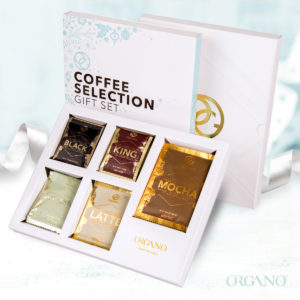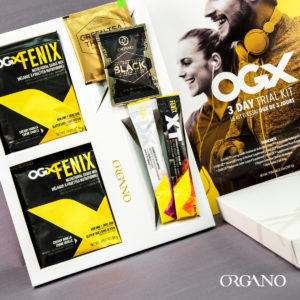 Choose whatever suits the personality of each of your recipients. Give a Coffee Collection Gift Set to those who would love a warm beverage on this season, and the OGX 3 Day Trial Kit to those looking to get fit as a new year's resolution. You can even mix and match business tools with other products. There's no rule, but keep in mind the preferences of each person when assembling your box or basket.
Add an extra detail
There's always a little extra something you can add to the perfect gift. From our Gold Magazine to a DIY recipe book, you can never go wrong when showing everyone else the benefits, popularity, and versatility of our Ganoderma-infused products.
Don't forget your business card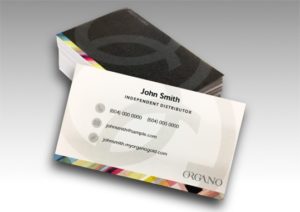 Remember you don't just want people to receive their gift and walk away. Add your business card as 2019 is full of new opportunities to boost your business and increase your network. After the holidays are over, this detail will be your perfect tool and soon you'll be receiving calls from your loved ones asking for more information about the delectable presents you gave them on Christmas.
Are you ready to give those around you the perfect gift for the holidays? Luckily, ORGANO has everything you need for you to stand out this season.
About ORGANO™
Founded in 2008 as Organo Gold, ORGANO™ is dedicated to bringing the benefits of the earth's nutritional riches to people throughout the world via its premium products that can be used daily to help to achieve a more energetic and healthier lifestyle.
#WeAreOrgano