Now that you are following a healthier lifestyle, for sure you've discovered how you can replace one or two meals a day with one of our FENIX™ Nutritional Shakes. Whether you prefer the Creamy Vanilla or the Rich Chocolate, or even better, you got an OGX FENIX™ Kit to enjoy both, you've discovered how quick and easy it is to watch your weight and protect your nutrition with the proper ingredients.
Apart from the benefits added by our Ganoderma Spore Powder, these Nutritional Shakes also contain the required proteins, vitamins, minerals, and prebiotic fiber to transform your lifestyle along with exercise and a balanced diet:
Whey Protein Concentrate – Biological protein that helps in weight loss, lean muscle gain, and reduction of hunger.
Fibersol®/ Resistance Maltrodextrin – Compound to boost that "healthy gut" feeling.
Sea salt and Potassium – Naturally derived electrolytes to support hydration levels.
Now that you know how convenient these meal replacements are, why don't we prepare two delicious snacks with them?
  OGX FENIX™ Chocolate Coconut Energy Bars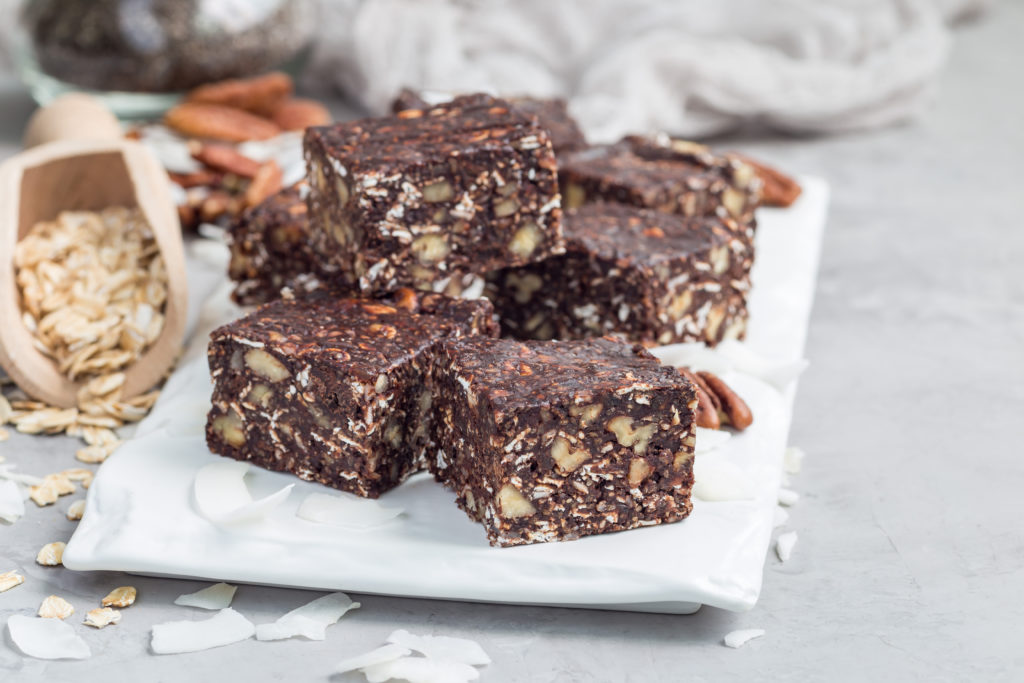 Preparation + cooking time: 10 min
Servings: 16 bars    
Calories: 3,400 kcal (212 per serving)    
Ingredients  
– 1 scoop OGX FENIX™ Chocolate    
– 1/4 cup dark cocoa powder
– 1/2 cup cocoa butter (28-30 wafers)    
– 1/2 cup coconut oil    
– 1/4 cup (or more to taste) honey    
– 1+1/5 cups shredded coconut    
– 1/2 cup chia seeds    
– Vanilla extract to taste     
Instructions
1. Melt the cocoa butter in a small pan over low heat.    
2. Add coconut oil and melt.    
3. Add honey and stir well.    
4. Stir in OGX FENIX™ Chocolate and dark cocoa powder    
5. Stir in chia seeds and/or shredded Coconut.    
6. Add vanilla, stevia tincture or other flavors to taste (optional).    
7. Pour into a parchment paper lined 9×13 baking dish and refrigerate for 1 hour or until hardened (can also freeze).    
8. Cut into squares/bars and enjoy!   
OGX FENIX Vanilla Quinoa & Chia Protein Bars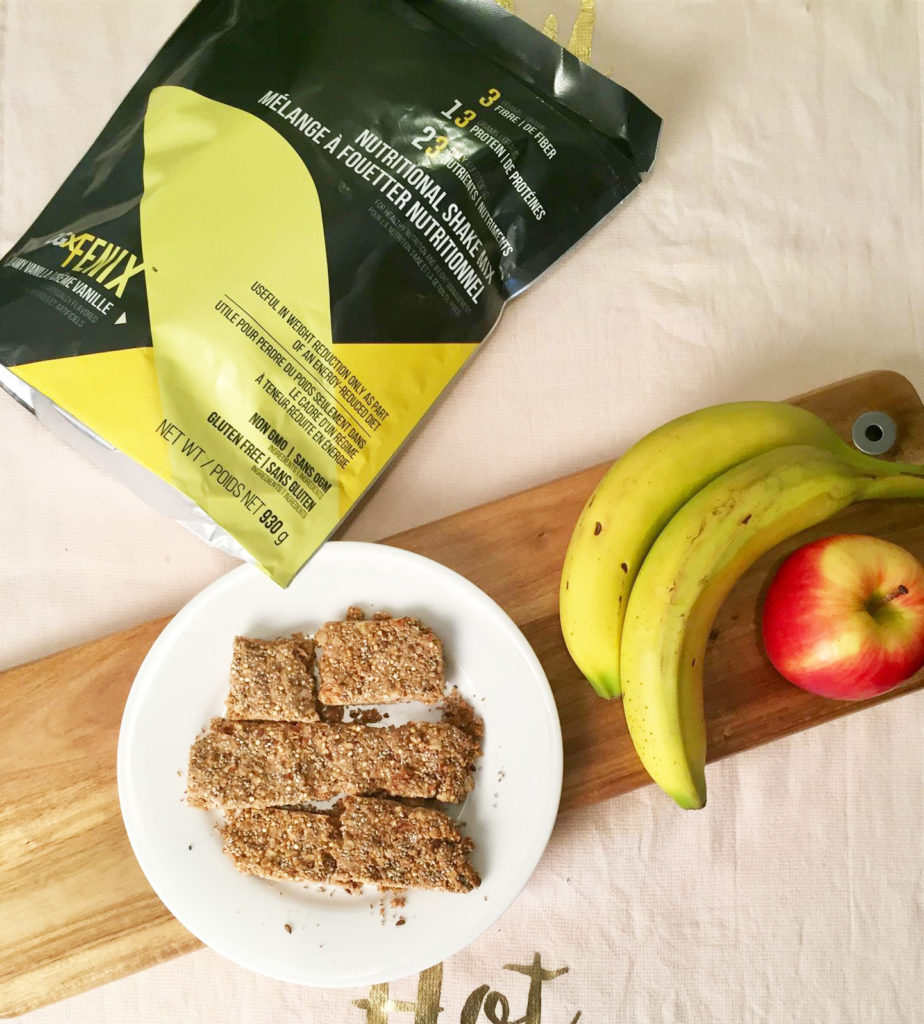 Preparation + cooking time: 30 min
Servings: 16 bars                    
Calories: 2,400 kcal (150 per serving)          
Ingredients                    
– 1 scoop OGX FENIX™ Vanilla                    
– 1/2 cup dry quinoa                    
– 1/2 cup chia seeds                     
– 2 Tbsp ground flax seeds                    
– 1 cup rolled oats                     
– 1/4 tsp pink Himalayan salt                    
– 1 tsp cinnamon                    
– 1 tsp cardamom                    
– 1/2 cup raw almonds; coarsely chopped   
– 1/4 cup honey                    
– 1/4 cup maple syrup                    
– 1/2 cup almond butter                    
Instructions                    
1. Preheat oven to 350F.                    
2. In a large mixing bowl, combine OGX FENIX™ Vanilla, quinoa, chia seeds, flax seed, rolled oats, cinnamon, salt, cardamom and chopped raw almonds. Stir to combine.                    
3. In a small, microwave-safe dish, combine raw almond butter, maple syrup, and honey. Stir to mix, then microwave for 1 minute to soften.                    
4. Pour the wet ingredients over the dry ingredients and stir with a plastic spatula to thoroughly combined. Wet ingredients may begin to firm up, in which case you will need to use clean hands to knead the mixture together.                 
5. When finished, transfer your mixture to a parchment lined baking dish (I used an 8 x 8 glass Pyrex dish), and pat down mixture with a plastic spatula to make a single, even layer.        
6. Bake on the middle rack of oven for 15 minutes.                    
7. When finished, remove from oven and let cool for 10 minutes.                    
8. After ten minutes, remove bars from the pan by lifting up the sides of the parchment paper. Place bars on a wire rack to finish cooling.                    
9. Cut finished bars with a sharp, non-serrated knife or pizza cutter. 
About ORGANO™
Founded in 2008 as Organo Gold, ORGANO™ is dedicated to bringing the benefits of the earth's nutritional riches to people throughout the world via its premium products that can be used daily to help to achieve a more energetic and healthier lifestyle.  
#WeAreOrgano