"Everything and anything you want to do, you can do in Las Vegas." – Drew Carey
In just over a week, ORGANO™ is heading back to Las Vegas for the Ultimate Training Xperience (UTX). After burning up the desert just a few months ago at the 2017 EXPO, OG is coming back to pour more gasoline on the fire. This year's UTX is all about bringing the OG Family together to officially kick off the company's 10 year anniversary celebration.
Anyone and everyone who loves ORGANO™ will be at this event, and it's guaranteed to go down as one of the most unforgettable weekends in the company's history.
But in case this is the first you're hearing about UTX, or you're still undecided about whether or not you want to attend, here's everything you need to know about UTX 2018.
What is UTX?
UTX is the first major ORGANO™ event of the year. The event has a strong emphasis on training as the skills and tips you pick up at UTX are designed to help you grow your business throughout the year.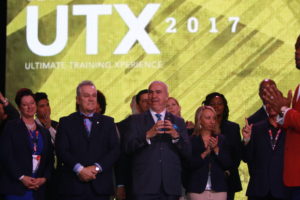 Where is the event?
This year's UTX event is being held at the Westgate Hotel in Las Vegas — the same location as the 2017 EXPO.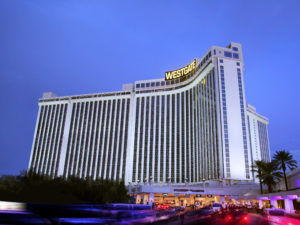 When is it?
February 24-25. For those who qualify for special training or the 'Fun Activity', those events take place on Friday, February 23rd.
What's the 'Fun Activity'?
A Leadership activity you'll never forget: The Escape of a Lifetime with Holton Buggs and Shane Morand.
You must be Platinum Elite to qualify and recruit two personally sponsored Distributors with Promo Packs or PSPs between January 1st and February 22nd.
Who is going to UTX?
Anyone who is serious about growing their OG business will be at this event. This is a great opportunity for Distributors to be up-close with top OG leaders like Holton Buggs, Shane Morand, John Sachtouras, and more.
How much are tickets?
Tickets are $199 and can be purchased at utx.organogold.com.
Will there be on-stage recognition?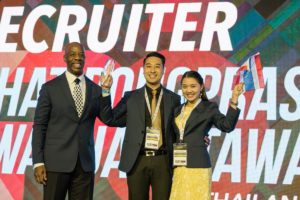 Of course! We'll be recognizing new ranks, Star Achievers, and Superstar Achievers.
For more information on recognition and how to register, check out the eblast that was sent out.
How is this year's event going to be different than previous years?
This year's event, for the first time ever, will feature Master Classes delivered by OG's leaders. Some of the topics include:
Mastering the structure of compensation plan

Mastering the prospect pipeline

Creating momentum

How I went Diamond

System tools and how to properly use them

Getting started with ORGANO

Ganoderma for Life & Power training

Personal growth and development
In addition to the training, this year's event will focus more on the family, fun, and camaraderie that makes ORGANO special. With more time devoted to fun and collaborative activities, UTX 2018 promises to be the perfect kick-off event for OG's 10 year anniversary.
What's there to do in Vegas?
Nothing.
Really?
Yes. Nobody has any fun in Las Vegas. It's arguably the darkest, most boring city in the world.
Are you serious?
Definitely not. Las Vegas has actually played host to several major OG events over the last decade and we keep coming back because everyone loves the city.
That's awesome! What do people do for fun in Las Vegas?
While it may not seem like it at first glance, there are actually a lot of activities that are fun for the whole family. Whether it's checking out a Cirque du Soleil show, trekking across the Grand Canyon, taking a lift up the Stratosphere Tower, dropping in on an NHL hockey game, or simply walking down the Strip and checking out all of the casinos, there's always something to do with the family in the city that never sleeps.
If you're looking to let loose and have a little fun, Las Vegas is known for its world-class nightlife. Home to some of the world's best DJs and clubs, each casino on the Vegas Strip offers a fresh, fun, and unique party experience that you can't get anywhere else. If you're more of an outdoor/daytime kind of person, spend the day relaxing at one of the Strip's extravagant swimming pools, where you can enjoy the warm weather while sipping on your favorite OG beverage.
UTX 2018 is the place to be this February. Don't miss out on this incredible opportunity to join your OG brothers and sisters for not only 2018's first marquee event, but the official kickoff party for our 10 year anniversary. Tickets are still available, but you need to act fast!
We can't wait to see you in Las Vegas.
About ORGANO™
Founded in 2008 as Organo Gold, ORGANO™ is dedicated to bringing the benefits of the earth's nutritional riches to people throughout the world via its premium products that can be used daily to help to achieve a more energetic and healthier lifestyle.
#WeAreOrgano