Bradley Marchant's success story can be summed up in one word: commitment.
Before he joined ORGANO, Bradley was navigating his way through several different career paths. He began in hospitality, then moved into sales, before finally transitioning into marketing. But despite all of these moves, he knew that he still hadn't found what he was looking for. So he followed his true passion for networking and meeting new people, and decided to commit to an industry and a company that would change his life forever.
"I was introduced to Network Marketing 6 years ago," recalls Bradley. "I finally realized that this is what I wanted to make a career out of, however, I had never made the DECISION. Until ORGANO, previous Network Marketing companies had always been a part-time hobby. But I was finally ready to commit to a company I believed in."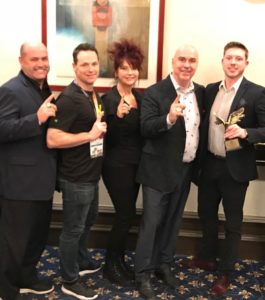 Since he joined ORGANO, Bradley's been on a steady rise up the OG ladder. In just three years, he's become a 28-Star Achiever and worked his way all the way up Sapphire. Additionally, he's lost over 10kg since using OGX and promotes a healthy and active lifestyle all over Europe.
Once he committed to the OG System, he knew that the quickest way to grow his business was to attend as many events as possible — especially the big ones.
"Since joining I have traveled to all of the EU conventions — Lyon, Verona and most recently, Milan. The feeling that I felt while on the stage in Milan for 24+ Star Achiever, Platinum Consultant and getting to share my testimonial on stage is one that I will never forget, I felt at home."
Despite all of his success on his home continent, Bradley Marchant's success was beginning to get noticed all over the world. He qualified for OGetaway in Mexico and began to meet and network with OG's top Distributors. He credits this trip as a turning point for his business, because this is where he realized for the first time what the OG Lifestyle was all about.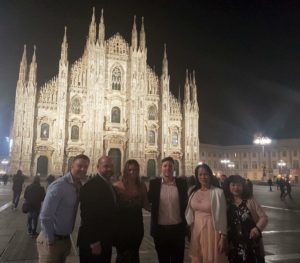 Coming out of OGetaway and during the lead up to the EMEA Convention in Milan, Bradley made a commitment to take his business to the next level. He wasn't satisfied with Platinum Consultant and wanted to hit Sapphire. He was working ORGANO full-time, motivated to reach his goals, and working harder than he ever worked before. Not only did he hit Sapphire, but he built an incredible team that continues to lift one another up.
"When I hit Sapphire, the feelings and emotions were amazing. This was something I had pictured since I started my journey with ORGANO. After hitting Sapphire, there was no doubt in my mind that making the decision to be a full-time ORGANO Business Partner was the best decision I had ever made."
At just 27 years of age, he's one of the company's most exciting up-and-coming leaders. He understands the importance of "sponsoring over recruiting" and consistently building the business every single day. But with so much success behind him, and so much still ahead of him, there's one moment Bradley is looking forward to more than most.
"Collecting my Stone Award for Ruby and seeing other leaders walking across the stage in Las Vegas at EXPO will be another step forward in creating my financial and time freedom. My group has momentum and opportunity is just around the corner."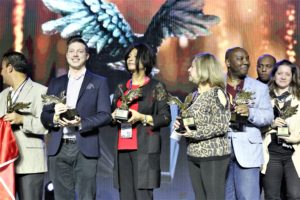 About ORGANO™
Founded in 2008 as Organo Gold, ORGANO™ is dedicated to bringing the benefits of the earth's nutritional riches to people throughout the world via its premium products that can be used daily to help to achieve a more energetic and healthier lifestyle.  
#WeAreOrgano