From its charming towns, natural wonders, delicious cuisine, and world-class ski resorts, Canada is the perfect country to visit for an unforgettable winter break getaway. With there being so many types of places to explore within the country, travelers can customize winter trips based on their interests.
Discover the top destinations in Canada and experience a true winter wonderland. Here are 6 winter locations recommended by Travalla with lots to offer in Canada this winter: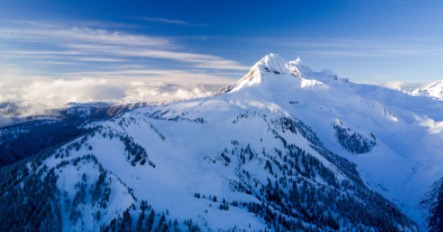 Whistler, British Columbia, Canada
If you're an outdoor lover, you may have heard of this town as it's known for epic ski runs, public bobsled tracks, dog sled rides, and winter festivals. Or you may remember it from years ago, in 2010 when it hosted the Winter Olympics. 
Whistler is home to one of the most renowned and largest North American ski resorts, Whistler Blackcomb. Its beautiful chalet-style villages will steal your heart and offer you the opportunity to choose your favorite type of adventure.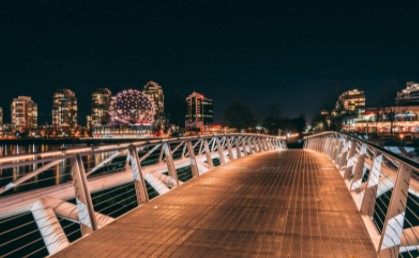 Vancouver, British Columbia, Canada
There's something magical about snow-capped mountains and fresh cool air, but whether or not you wish to hit the slopes, Vancouver is a great city to visit. As it's an international destination, Vancouver has much to offer all year round, and it is especially iconic during the winter months. The city offers hockey games, festive outdoor winter markets, ice skating, cultural attractions, and many child-orientated, educational exhibits.
Vancouver has the best options for indoor and outdoor exploring in the winter. So, if you're not a big fan of being outdoors for too long in the cold, this is the perfect place to be!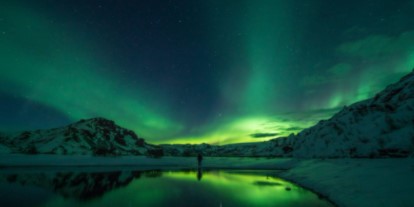 Yellowknife, Canada
The capital city of Canada's Northwest Territories lights up the skies during the winter months with the Northern lights. It's the ideal spot for a romantic and cozy winter vacation. Book a room at one of the local village lodges and resorts, and enjoy a comfortable viewing spot to witness aurora borealis. There are also observation centers nearby in Aurora Village that are designed as viewing capsules too!
With the lights being visible for almost 240 nights year-round, the area around Yellowknife is the optimal place in Canada to witness this natural wonder.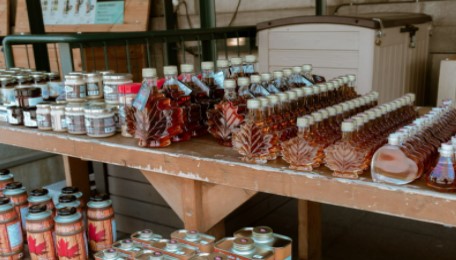 Nova Scotia, Canadian Province
If you're a foodie with a sweet tooth or a maple syrup lover, Nova Scotia's locals can't wait to share the taste of authentic maple. Home to the sugar woods and Sugar Moon Farm, Nova Scotia is where you can find the best maple syrup makers. 
Not only does Sugar Moon offer the perfect pet-friendly place to hike and trails to explore in the winter, but it also is where you can find some of the finest maple syrup in Canada.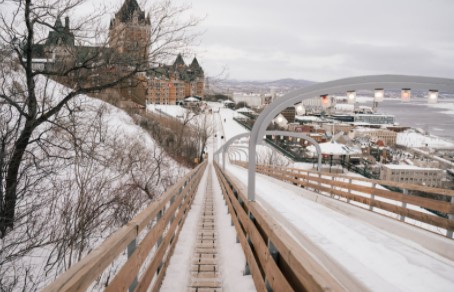 Quebec City, Quebec, Canada
If you want a true winter experience, the way mother nature intended for it to be, Quebec is your fairy tale place to see! In Quebec, the locals appreciate the outdoors in every way, especially in the winter. Winter has become a way of life in this area of Canada and the silvery landscapes found here offer perfect opportunities to play. 
Sliding sports, downhill skiing, and snowboarding are some of the most popular activities. However, in this French Canadian city, there are charming sights and delicious food for everyone to enjoy.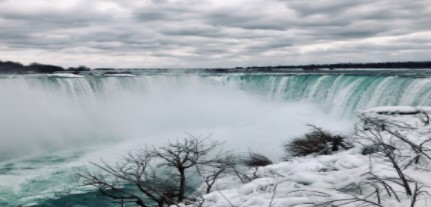 Niagara Falls, Niagara, Ontario, Canada
Niagara Falls is one of the most widely visited places in Canada and has become the top choice for honeymooners across the world. One of the main reasons why this magical town is a favorite destination is because of its powerful, beautiful waterfalls. 
During the winter season, families from all over are in awe of the frozen Niagara Falls. It doesn't often get completely frozen for long, but when it does, it sure is a great sight to see! 
At Travalla, we say it's better to see something once than hear it a thousand times! Exploring Canada during the cooler months allows tourists to have an authentic winter experience. It is a true winter wonderland. Discover the best Canada vacations at Travalla.
About ORGANO™
Founded in 2008 as Organo Gold, ORGANO™ is dedicated to bringing the benefits of the earth's nutritional riches to people throughout the world via its premium products that can be used daily to help to achieve a more energetic and healthier lifestyle.
#WeAreOrgano