Put a Latte Love In Your Cup with ORGANO™'s Gourmet Café Latte
Café Latte, basically, is a coffee drink made with espresso and steamed milk. The English term "latte" is a shortened form of the Italian caffè latte, which means "milk coffee".  At ORGANO™ we not only bring the treasures of the world to the people of the world – we put the love in your cup – with each and every one of our Gourmet Coffee and Tea Blends!  But today – It's all about Love and Latte with OG!
Café Latte – The Name Game Globally Speaking:
In northern Europe and Scandinavia the term "café au lait" has traditionally been named for the combination of espresso and milk. In France, a latte is called a "grand crème" and in Germany a "Milchkaffee"  is how they identify their latte. According to the Oxford English Dictionary, the term "caffè latte" was first used in English in 1867 by an author named William Dean Howells in the essay "Italian Journeys". Kenneth David maintains that "breakfast drinks of this kind have existed in Europe for generations, but the (commercial) caffè version of this drink is an American invention".
Enjoy Your Latte; Fast & Easy, On-The-Go, Hot or Cold:
You can instantly enjoy a delicious latte in the comfort of your own home or office, steamy hot or iced cold, with ORGANO™ Gourmet Café Latte. Our finest quality Arabica beans are blended with cream and sugar for a light, creamy latte – and features the benefits of ORGANO™ certified Ganoderma Lucidum (minus the wait). And, for a dreamy iced latte, simply pre-fill your mug with ice and pour your ORGANO™'s Gourmet Café Latte over Ice and feel the love!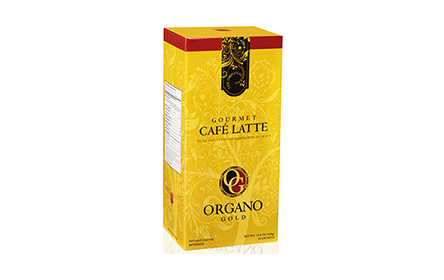 Now, if you still want to feel the LOVE, but can't have or don't want caffeine, OG's got your covered. We know it's not just coffee – it's a genuine lifetime love affair for the greatest drink on Earth.  And, for those lovers of coffee without caffeine –  meet ORGANO™'s Te Amô – The Finest Decaf in Single-Cup Servings!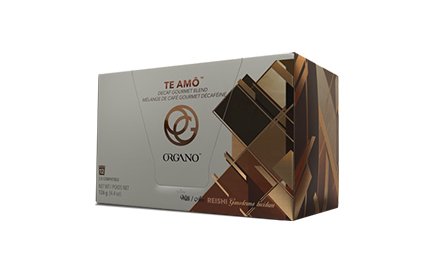 Flavorful, fast and delightfully uplifting – OG's Gourmet Café Latte (and Te Amô); are dreamy delights to start your day, energize your afternoon or relax and say I LOVE YOU or goodnight to the moon! #TasteTheGold
Sources:
http://www.organogold.com/