Fueled by passion and the desire to change lives everywhere, a small company first opened its doors to every corner of the Earth in the year 2008. That company is ORGANO™ and, by harnessing the unequalled power of unique products with an unparalleled business opportunity, OG Global Family Members like Sam and Kim Bean have been capitalizing on the growing health and wellness industry ever since! Join us today as we go back to the beginning with Sam and Kim, to when these bright shining Diamonds first embarked on the long and winding road to success, with the opportunity that is ORGANO™!
To achieve financial freedom, to have the luxury of time to enjoy the fruits of their labor and to make an impact on the world – these were the desires that first fueled the fire for Sam and Kim – as they first set out to go All The Way Up with the ORGANO™ opportunity.  
Living Beyond Decreased Dreams: As a U.S. Army Veteran, having served in Desert Storm, and as an American Corporate Executive, Sam and Kim Bean respectively remember when "we had to literally decrease our dreams to fit our incomes back when we were working for other people." Kim recalls a time when all she really dreamt of was "to have at least one vacation per year." With a burning desire to become successful, and have more than one week off per year, Sam and Kim ultimately became owners of three different companies in the real estate industry. "Our plan was to own 8 different companies in the real estate industry, so we could service the various needs of every client we encountered." That plan did not pan out for Sam and Kim, but another one did – ORGANO™.
Recognition with Compensation & Life Long Relationships:  Sam and Kim are certainly not the only Global Family Members who do not want to worry about money.  Sam exclaims, "The ORGANO™ leadership team has had a tremendous impact on not only my business – but on my life as the leader in my family.  The OG opportunity has allowed me to me think big, dream bigger and has encouraged our continued success through recognition and edification ceremonies, an amazing compensation plan and relationships that will last a lifetime."  And for Kim, she is proud to announce that "I now have the freedom of time to enjoy the rewards of our success, to escort my children to school and their sporting events, and to simply enjoy the company of a friend for lunch – while other people are behind a desk or have to ask permission to get time off."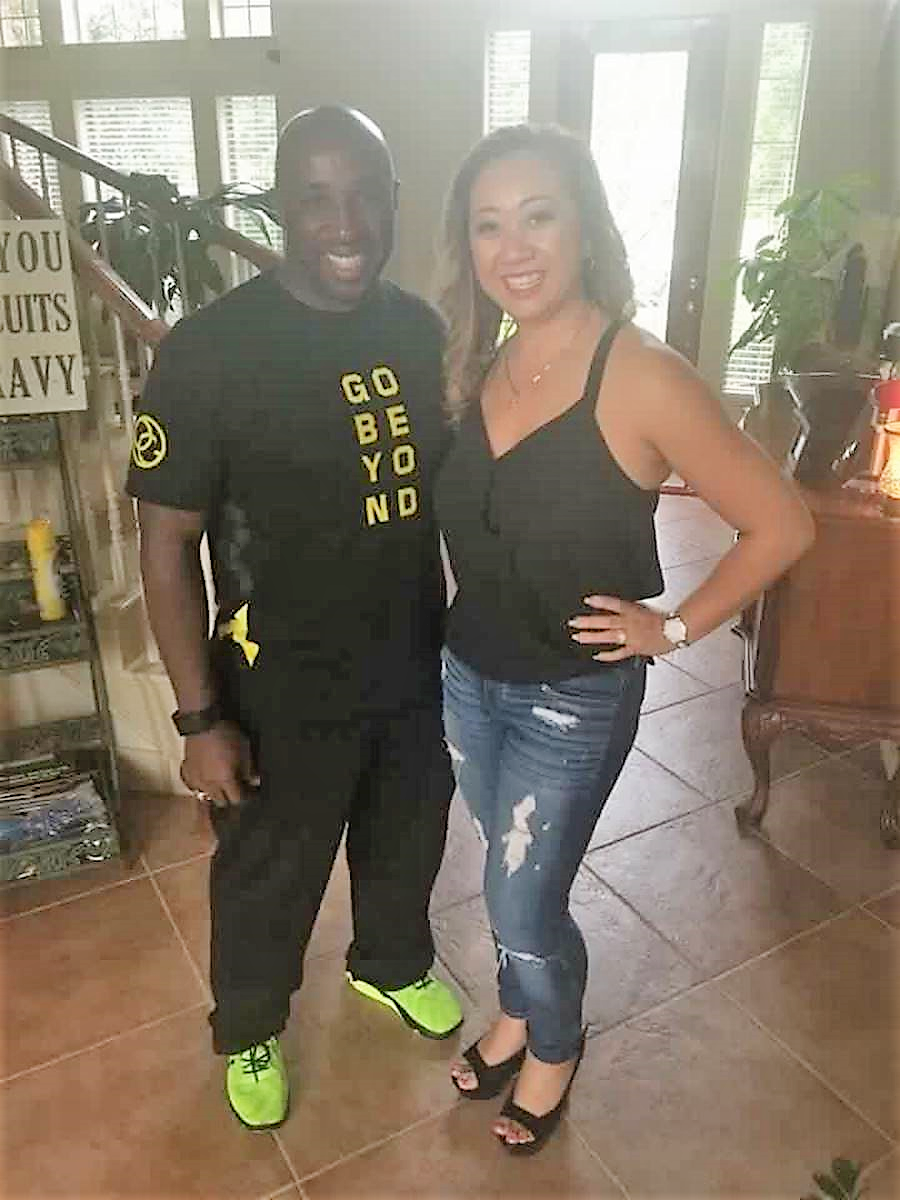 Rust On The Roof & Under The Hood – Sacrifices Made From Sapphire to Diamond: The road to success is a long and windy one no doubt, especially for Sam and Kim when their only ride was rusted out from top to bottom. Sam fondly recalls how "We intentionally drove our junk heap car with a hole in the muffler, the hood and the roof! We let our new SUV go by way of voluntary repossession, and we committed to drive that junk heap car until the time we reached Diamond rank with OG.  Kim and I wanted to prove to our team, and our new Global Family Members, you do not need to drive a luxury car to rise through the leadership ranks and Go Diamond with ORGANO™."  A smooth ride was just one of the many sacrifices made by this dynamic duo. "We have missed countless family celebrations, weddings and graduations along the way to Diamond success. For two entire years we did not celebrate any gift related holidays (like birthdays, anniversaries or Christmas), because we were building a legacy for our family to enjoy. And the sacrifice was well worth it – because now every day is a holiday at our house."
Procrastination & Fear Can Cost A Fortune In The Long Run: When we asked Sam if there was anything he would change, when looking back on his OG Diamond journey, he stated "I would have dreamt bigger, I would have listened to my leaders sooner and I would have built my business faster. Procrastination, doubt and fear of inadequacy have cost me so much personally and professionally. But now, building my ORGANO™ global business comes as natural as breathing." Having rid themselves of fear and doubt, Sam and Kim Bean are building a subscriber based business to create legacy wealth for their family for generations to come.  "The Preferred Customer Program gives us the ability to develop appreciating points of distribution that will yield residual income through perpetual retail sales.  We are only recruiting to retail and we are retailing for long term security, because financial and time freedom will only come if the structure is built properly!"
Just like for Sam and Kim, the power of ORGANO™ has created life-changing income opportunities for so many people around the world. The opportunity, that is ORGANO™, is based on generously compensating a global Distributorship for their hard work and commitment, providing a proven method of success with a dedicated leadership team ready to assist – every step of the way!  At OG, we say "Welcome Home" to anyone who wants to be a part of this great endeavor, as we are truly committed to providing an ever-expanding product line and support system for our Global Family Members.
The real question is, are YOU ready to become ONE with the OG Global Family of Distributors and become the next ORGANO™ success story? Consider yourself cordially invited to join and share in our worldwide success.
#WeAreOrgano