At the time Elías Valentín made the decision to join ORGANO™, he was essentially "playing it safe."  Elías was studying Accounting at the University of Puerto Rico –the son of an accountant, he was following in his mother's footsteps.  "Since I was little, I was always taught to 'play it safe.'  I thought that my path in life would be to get good grades in order to be accepted by a good university, to get a college diploma and to then pursue a professional career."  His life plan was to be a "simple accountant," whose professional life would be filled with some security, but also many limitations – as he puts it, he expected to be "locked between four walls in front of a computer."
And yet, Elías desired more.  "I always dreamed of becoming a successful entrepreneur and living a life full of freedom — a life that included travelling anywhere in the world, whenever I wanted."  But, Elías put those dreams aside for a while.  After all, he came from a middle class family with an "employee mentality."  So he moved forward with the professional life that everyone expected him to live.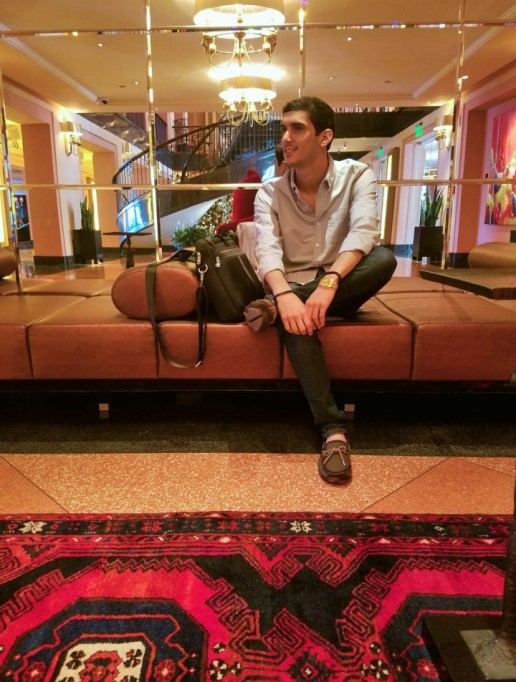 "After several years in college, I was already tired of the monotony. I got up every day at 6 am to attend my college classes; after they were done, I  went to work in the evenings, and later returned home at night to study. I repeated that routine daily and yet I hated the routine; even though I had one of the best grade point averages in my college and everyone told me I was heading toward a successful accounting career.  My feelings told me I was studying something that I was not passionate about.  Deep inside, I knew I was not pursuing my true dream. I felt like an eagle that was meant to fly and to soar high above and yet I was locked in a cage – the cage I had made for myself.  My entrepreneurial spirit was slowly dying — my mind became more and more accustomed to the idea that I would live an unsatisfying '8 to 5' life, for the rest of my life."
Elías continued with his studies.  Then suddenly one afternoon, Elías received a defining phone call – his brother had called to discuss a great company that he had heard about — a company that would allow them to start their own business.  This company was ORGANO™.  With hope and yet with reservation, Elías decided to attend an ORGANO™ opportunity meeting with his brother to evaluate the business opportunity.
"I felt that ORGANO™ offered me the business opportunity of a lifetime and it was right in front of me.  However, in my mind, there were barriers: I had no experience with developing any kind of business, I had no influence, I did not have a database with business contacts, I did not possess the skills of an entrepreneur nor the money to invest in a business.  In my mind, I had nothing material – but I also knew that I had a big DREAM.  I decided not to make excuses anymore — not to make it easy to take the easy, yet unrewarding professional path.  I looked for and found the money to start my ORGANO™ business and I purchased a Gold Pack. This purchase would turn out to be the best decision of my life."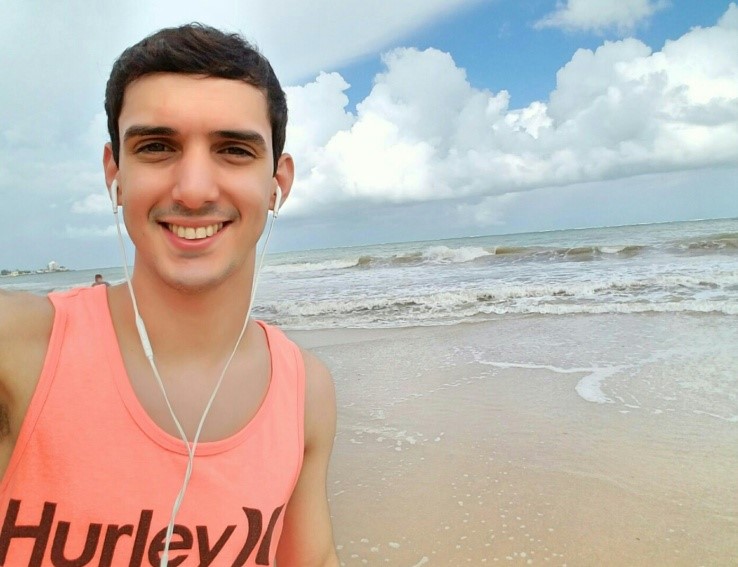 Similar to other entrepreneurs, Elías worked very hard to start his ORGANO™ business. And, similar to many first- time entrepreneurs, he was initially dissatisfied with his progress — this dissatisfaction negatively impacted his focus and undermined his determination.  He had the early stage crisis of faith that many experience before achieving a breakthrough.
"I was feeling unsuccessful – I had not been able to sell my entire inventory, and at the same time, my friends and relatives told me that I was crazy if I thought I was going to get rich 'with that coffee business'.  I was still in college and became the joke of all my friends.  My brother's business was also stalling and he too lost his enthusiasm.  My brother and I both put our business aside, and I continued with my studies.  Without realizing it, I had let my environment steal my dream."
But this would only turn out to be a temporary setback.  Deep inside, Elías still had that burning desire to become an entrepreneur – and this belief in himself and his dream allowed him to overcome obstacles. So only after a few months after setting aside the ORGANO™ business, Elías decided to attend the ORGANO™ International Convention.  It was there, at the Convention, where Elías first heard José Ardón.
"I saw Mr. José Ardón sharing his story about his humble beginnings and the transformation to his current earning power with his ORGANO™ business – that became a defining moment in my life.  At that very moment I made the DECISION that no matter how long it took me, I would dedicate myself to becoming a highly recognized entrepreneur within ORGANO™.  I swore to myself that even if it took the rest of my life, I would not rest until I showed the world all that is possible for someone determined to succeed.  From that moment on, I discovered that my true WHY in life was to inspire other people to truly pursue their dreams. Only at that moment, did everything come together to create my own success story." When Elías returned to Puerto Rico after the convention, he really got to work!  Within four months he qualified for the rank of Sapphire.  Elías explained, "I began to follow the system of The 4 Steps of Success and was 100% focused on my goal.  I did not let any obstacles stop my momentum; I was only focused on the goal. By this point, I knew in my heart that that I would achieve an outstanding and rewarding objective!"
"Since reaching Sapphire and moving forward, everything has been an adventure. All that I have been able to experience with this great Company has been incredible – travel, freedom of time, money and, above all and most importantly for me, the leadership and business skills I have acquired and can bring to others. Thanks to the partnership I have enjoyed with different Company leaders in the past three years, I have developed my own distinct business mentality and have taken my leadership ability to an extraordinary level."
"Before joining ORGANO™, when I would visualize my life, I saw myself as a simple accountant who would live for the rest of his life trapped between four walls in front of a computer.  Now, when I visualize my future, I see endless possibility – I see myself traveling the world inspiring other people with my story and it feels great."
"I am already prepared for the next level – and that's especially important now since I recently learned I am going to become a Dad!  Now, I am more determined than ever to evolve and to make my name heard around the world.  I know that with my determination and focus, and with the support of my mentor, Mr. Víctor Aponte and his wife Aixa Alicea, this will be the year that I will reach the rank of Diamond."
"Thank you ORGANO™, for allowing me to realize my dreams!"