It's Hot Tea Month, and at ORGANO™ we're Talking Tea, as part of our ongoing series "Tea Talk" in the month of January – to embrace the new year and learn a new thing (or two) about our beloved Tea!  And, believe it or not, tea has more fun and fascinating facts than fingers and toes on our hands and feet. So, fill your cup to the rim with your favorite ORGANO™ Gourmet Tea Blend (Red, Green or Chai), as we embark on this fact finding journey to further explore the second most widely consumed beverage in the world – Tea!
DID YOU KNOW? FUN FACTS ABOUT TEA & ORGANO™ GOURMET TEA BLENDS  
*Next to water, tea is the second most consumed drink in the entire world.
*The East, specifically China, is the birth place of tea. Legend has it that in 2737 BC, Shen Nung, the second emperor of China, discovered tea when leaves accidently blew into his pot of boiling water.
*While the East has long since used tea for thousands of years, it was only introduced to the West about 400 years ago, about 4000 years behind the East tea drinkers.
*Camellia Sinensis is the single plant where all varieties of tea came from , and the specific types of tea are made by processing the tea leaves differently – as experienced in these two popular ORGANO™ Gourmet Tea Blends:
ORGANO™ Red Tea (Enhanced with Ganoderma Lucidum); Add some clarity to your day with a cup of Organo Gold's delicious Red Tea. This revitalizing tea blends the finest red tea leaves, making it  refreshing, uplifting and positively balancing.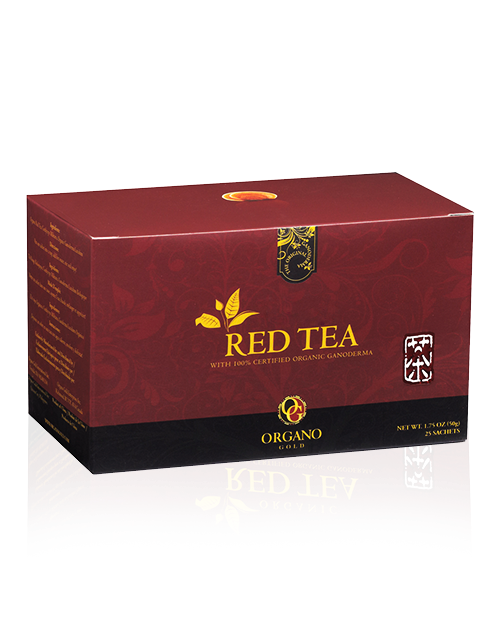 ORGANO™ Organic Green Tea (Enhanced with Ganoderma Lucidum); Add an element of Zen to your day with a soothing cup of our Organic Green Tea. This flavorful tea combines the best organic green tea leaves packed with flavor, for a truly invigorating cup of tea.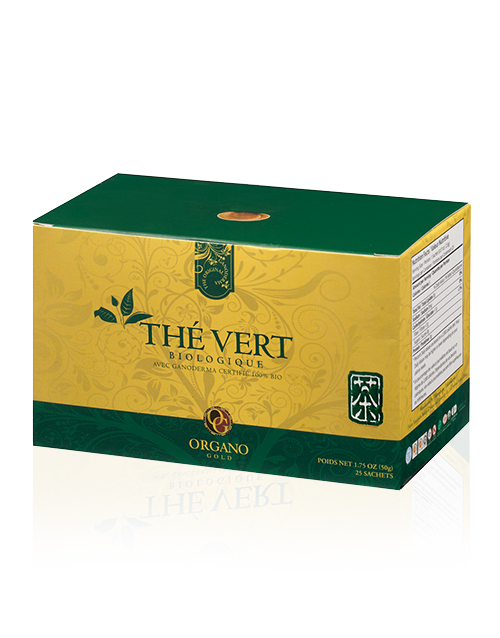 *It takes approximately 4 – 12 years for a tea plant to produce seed.  It takes about three years before a new plant is ready to harvest.
Tea plants need at least 50 inches of rain a year, as tea plants thrive in hot, humid climates with high levels of annual rainfall. A tea plant can grow into a tree that is as tall as 52 feet , if its leaves are not harvested. Cultivated plants are usually pruned to waist height.
The song "I'm a Little Teapot, Short and Stout" was written in 1939 by Tin Pan Ally songwriters Clarence Kelley and George Harry Sanders.
Ireland is the largest nation of tea drinkers – Britain comes second.
The British drink about 165 millions cups of tea a day, a staggering 62 billion cups annually. Although tea arrived in England in 1657, it did not immediately become popular. First sold in coffee houses, tea was heavily taxed, illegally smuggled, altered, and fought over.
The United States consumes approximately 1.42 million pounds of tea every day, with tea drinkers more heavily concentrated on the South and Northeast part of the United States. After the Boston Tea Party, tea declined in popularity in the United States. To this day, coffee remains more popular than tea.
Tea bags and iced tea are both invented in the United States in 1904.
More than 200 cups of tea can be brewed from one pound of loose tea leaves.
Tea is the national drink in Iran and Afghanistan. Green tea is consumed as a thirst quencher, and black tea as a warming beverage.
Russians started drinking tea in the 17th century, but because of its high price, it did not become widely popular until the beginning of the 19th century.
Most of the world's tea is grown in mountain areas 3,000-7,000 feet above sea level and between the Tropic of Cancer and the Tropic of Capricorn. Tea-producing countries include Argentina, China, India, Indonesia, Kenya Malawi, Sri Lanka, and Tanzania. And, you don't need to travel across the globe to experience the taste of these exotic brews – ORGANO™ Gourmet Tea Blends:
ORGANO™ African Red (Rooibos Sweet Tea Blend); No caffeine? No problem. ORGANO™'s authentic Rooibos Red Tea "De-Caf" is bursting with a savory blend of sweet and nutty flavors, making this brew cup's enticing aroma and taste truly one of a kind.
ORGANO™ Rodéo Chai (Gourmet Spiced Tea Blend); A perfect blend for your daily life.  Inspired by the beautiful people of India – you can now enjoy this authentic ORGANO™ blend of, India's finest, robust gourmet chai in your cup.
All across the globe, tea drinking is one of the most important parts of the day, and an historic expression of hospitality. ORGANO™ is on a mission to help people improve their lives by reaching new levels of wellness, prosperity and balance. And, on that note, Stay tuned for Tea for Two or A Crowd, where we will share fun and exciting "Tea Time" recipes for a quiet night at home, or mass produced delicious brews for a crowd – all a part of this series of "Tea Talk" with ORGANO. Until then, Take In, Drink it Up and Taste Every Flavor!  #TasteTheGold