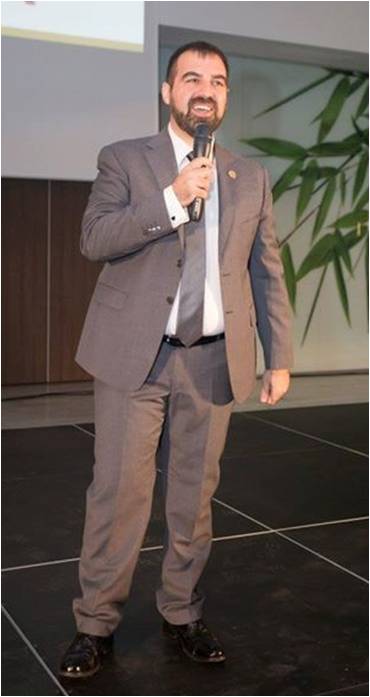 Not only are our products and our business opportunity equal to GOLD – so is our leadership team.  Meet Mr. Fabio Fiorellino, the General Manager of ORGANO Europe.
Fabio was promoted to the role of General Manager for Europe and Turkey in April 2015.  Fabio is responsible for the full operational structure, strategies, sales over the region, as well as relations with local top leaders.  Prior to his GM position, Fabio was head of the European Organo Compliance Department, which includes Europe, FSU and Africa.  
Fabio was born in Turin, Italy, an important business and cultural centre in northern Italy.  Turin is also well known for its renaissance, baroque, and art nouveau architecture, as much of the city's public squares, castles and palazzos were built in the 16th and 18th centuries.  Fabio completed his secondary education at the Istituto Salesaiano Madonna Degli Angeli (at the top of his class!), and later went on to study Economics, specializing in Public Administration and International Institutions, at Commercial University – Luigi Boconi in Milan.  While Fabio is clearly of Italian descent, he also speaks English and French fluently.
Want more EU news?  Check out the Official European E-Newsletter Issue 4 2015 on Facebook.  ‪#‎WeAreOrgano ‪#‎TasteTheGold ‪#‎OrganoEU