Earth, wind, fire, water, coffee, tea and chocolate – some might proclaim that these are the forces of nature that drive our planet, make the world go around, and without them in our lives it would be difficult to survive! While we might survive without chocolate, life would certainly be less decadent, delicious, delightful and romantic. With OG you can live happily ever after with chocolate, as a beloved ingredient in some of the treasures ORGANO™ brings to the world. Let's drop the guilty and keep the pleasure – join us today for the worldwide celebration of this universal gift of nature – Chocolate!  
The Tree, The Pod & The Bean:
Ever wonder where chocolate comes from, and have you ever wished it grew on trees? Actually, it DOES grow on trees, and it all starts with a small tropical tree called the Theobroma Cacao (pronounced ka-KOW), which means "food of the gods" in Greek. The Cacao beans grow in pods (similar to peas in a pod) that look like little footballs, and each pod contains about 30-50 seeds. When ripe, the pods are picked and opened to remove the Cocoa beans. These beans are then dried and roasted to ultimately bring out the natural flavor we have come to adore – more commonly known as – chocolate!
OG's Sweet Diversity & The Worldwide Love Affair with Chocolate
:
Like the people of the world, and the OG Global Family, there are as many ways to make and enjoy chocolate as there are people in the world. It comes in all sorts of sizes, shapes, flavors, colors and consistencies. You can get your chocolate  gooey, chewy, sticky, crunchy or crispy. And like the people of the world, it comes in so many flavors to be appreciated; sweetened, occasionally bitter, semisweet, bittersweet, white, dark, caramel or just plain nutty! Some like it hot and steamy. Others like it cold and creamy. Chocolate is surely the spice of life, and a treasure to behold, so versatile and complex that it would take a lifetime to enjoy it in all its many forms.
Drop the Guilt – Enjoy The Pleasure – Taste The Gold with ORGANO™:
Chocolate is most commonly associated with love, being a global guilty pleasure and one of the ultimate feel good foods of life. It can lift your spirits and relax your body, and with OG you can drop the guilt, keep the pleasure, drink it up and taste every flavor! Why not start today? Today is the first day of the rest of your chocolate life with OG!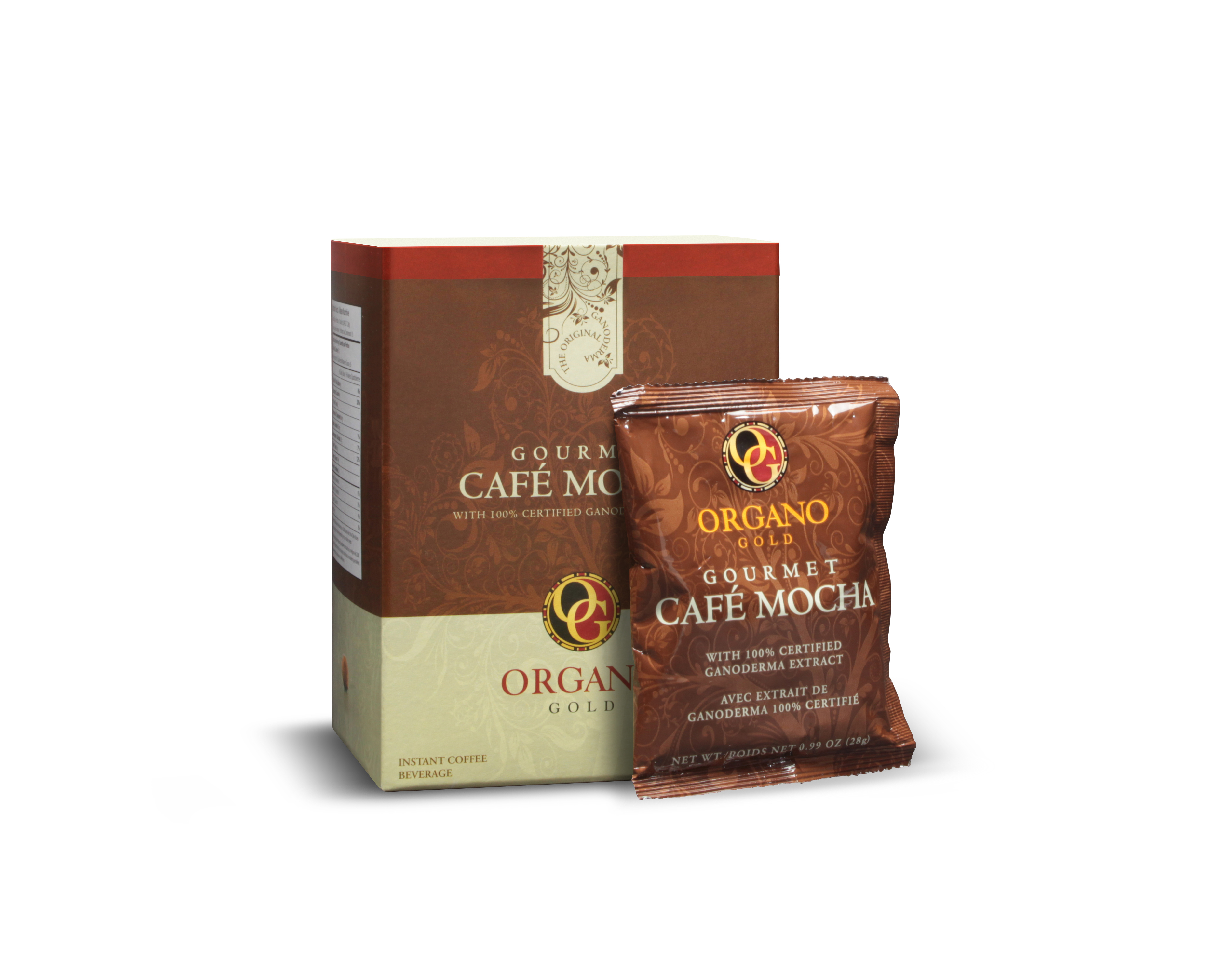 Gourmet Café Mocha:
Decadent and delicious go hand-in-hand with this luxurious drink. Blending our quality coffee with the finest cocoa and our renowned Ganoderma, ORGANO™ Gourmet Café Mocha offers the rich, cocoa-tinged coffee flavor you'd expect of a mocha – enjoy hot, cold, steamy or over ice!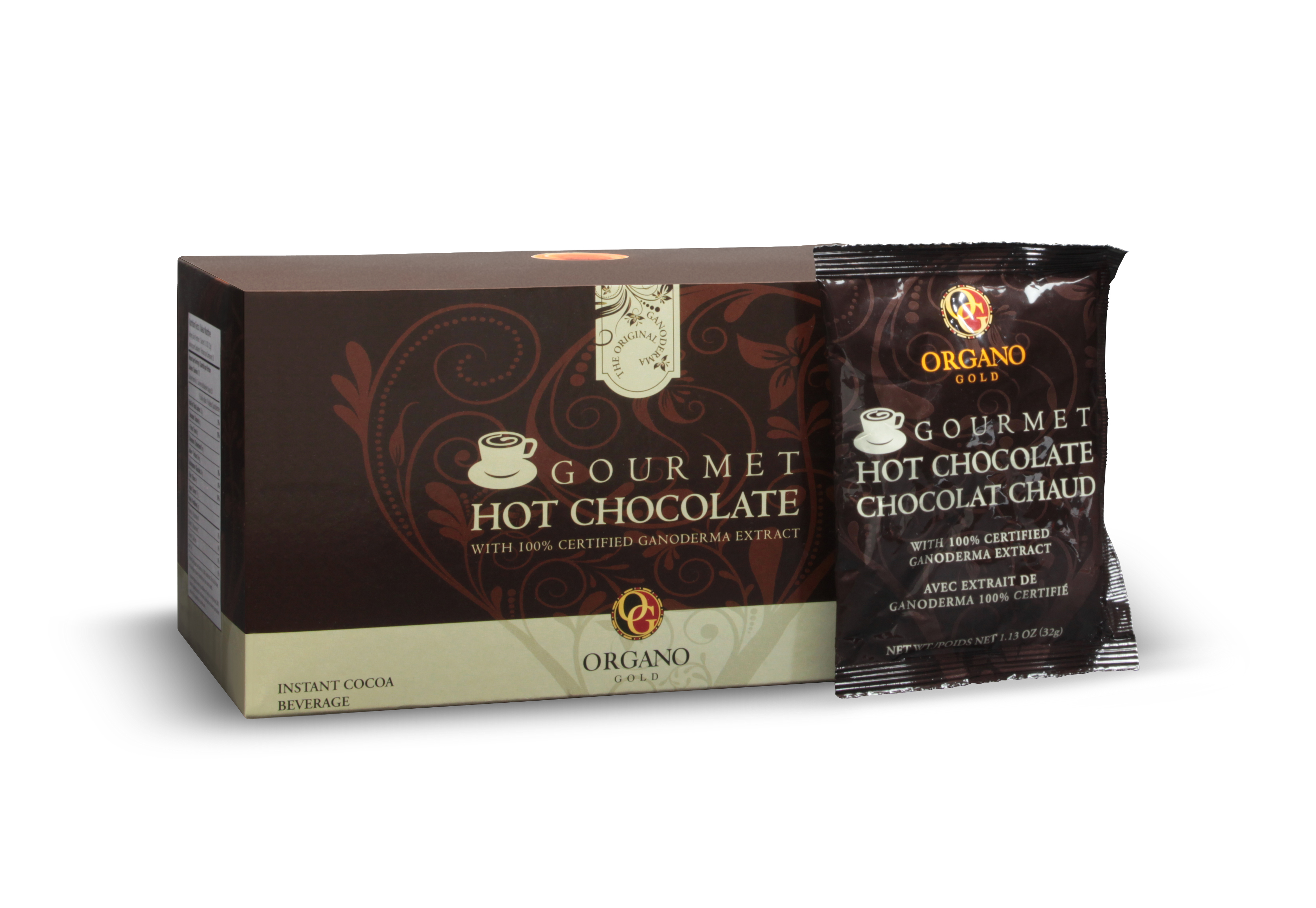 Gourmet Hot Chocolate:
Experience the indulgence of our incredibly popular hot chocolate – its rich flavor is also infused with our unique Ganoderma lucidum. Comfort, warmth and a silky smooth texture make this a mug full of caffeine free happiness for the whole family to enjoy and share with friends!  
From the formation of the pod, to the extraction of the beans, and right up until the bitter end of the cacao bean's journey to become an international superstar – chocolate we salute you and tree from which you came!  Take a load off your mind, body and soul – indulge yourself in one of the many chocolate treasures of the earth, that ORGANO™ brings to the world – to share with the world! From the OG Global Family to yours, we invite you to cherish all the ways chocolate makes the world a better, tastier and more romantic place. Happy World Chocolate Day! #TasteTheGold