To say that Joyce Nyamongo has transformed her life with OGX would be an understatement, to say the least. In addition to struggling with pain, fatigue, and unhappiness, she had challenges maintaining her ideal weight and desperately wanted to improve her quality of life. She searched high and low for an answer to her problems, but constantly came up empty handed — until she found her FENIX.
"My experience with OGX has been nothing short of phenomenal," says Joyce. "I feel lighter, happier, and more energetic. My confidence has returned and I know there's nothing that I can't accomplish. I wake up each morning feeling flawless."
While the end result is what everyone sees, it's on the OGX journey where the true success happens. The journey is where you overcome your challenges and jump over any hurdles that stand in your way. One of the biggest hurdles for Joyce was trying to kick her unhealthy eating habits. But with the flexibility of FENIX and delicious recipe options at her disposal, adapting to her new diet was easier – and more delicious – than expected.
"There are so many options with FENIX. I've mixed it with both water and almond milk, blended with fruits and vegetables, and occasionally added in King of Coffee or one of our teas. Even though there are two shake flavours, there are seemingly infinite amount of meal options to enjoy."
Even though Joyce feels great about herself, it wasn't until she started getting compliments from those around her that she really started to realize the impact OGX was having on her life.
"People keep telling me I look younger, more energetic, and happier. It's one thing for me to feel this way, but when those who are closest to me can see these things as well, that's proof to me that my transformation is positively impacting every aspect of my life."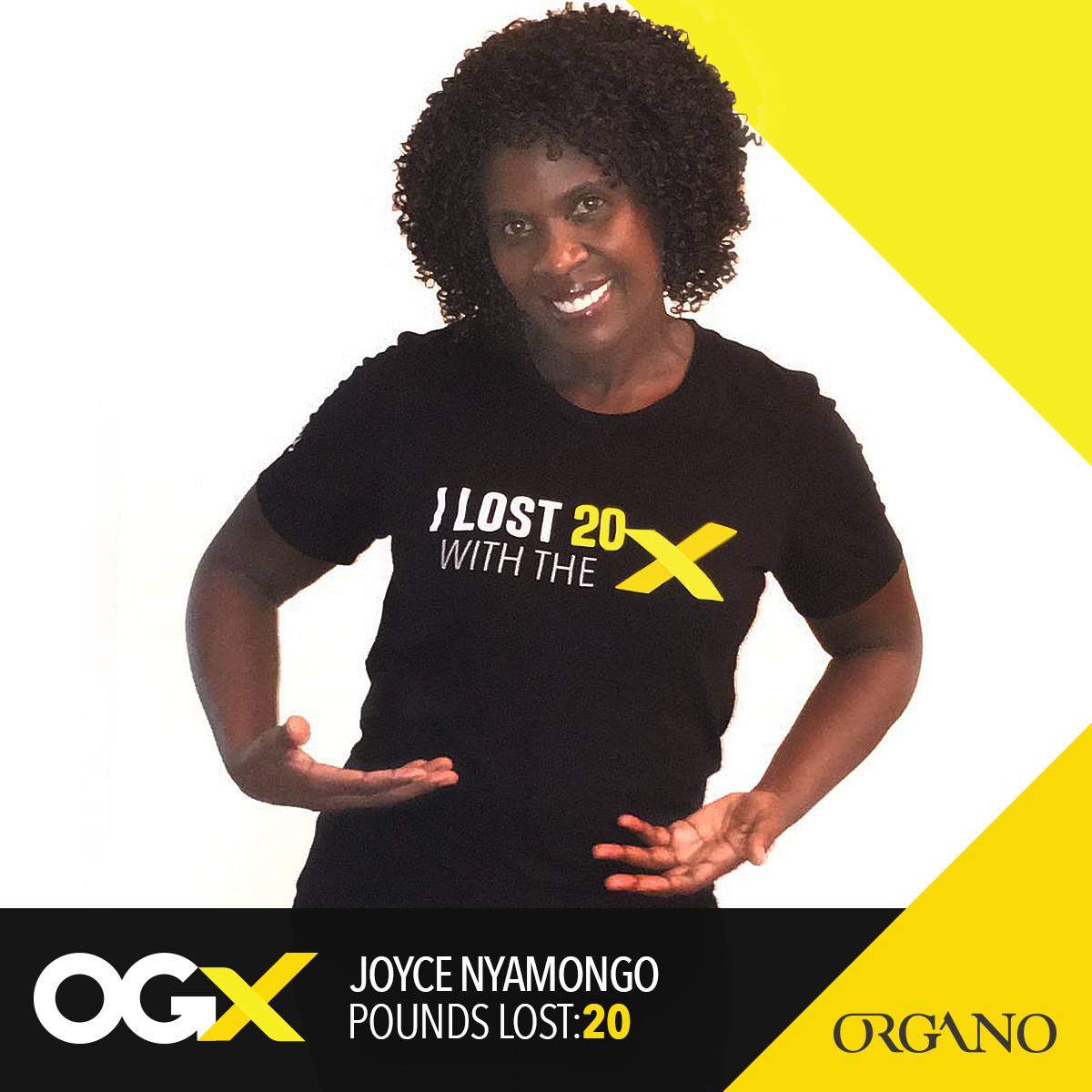 The contrast is nothing short of remarkable. In just 90 days, Joyce's life had done a complete 180 and the issues that plagued her before are in the past — and that's exactly where she wants to keep them.
"Now that I've experienced what FENIX can do for me, I don't plan on ever going back. I'm making better and healthier food choices and I love the way I feel. X4Life is the best lifestyle for me and I want to inspire others to embark on the X4Life journey with me."
Joyce has found her FENIX. Now it's time to find yours.
Change your life with OGX and FIND YOUR FENIX.