Everyone knows, It's Simple – It's Easy – It's ORGANO – coffee and a lot more!  OG coffee (and tea) is to be treasured, not to be left behind. Say "NO" and drive by that coffee house, instead pre-brew any one of Organo's new and exciting flavors and take it on the go (or for special delivery)!
Mountains, Hills & Hikes: African Red – Rooibos Sweet Tea Blend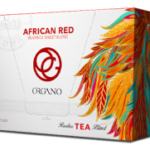 Bursting with a savory blend of sweet and nutty flavors, this brew cup's enticing aroma and taste truly make it one of a kind. No caffeine? No problem. Organo's authentic Rooibos Red Tea is the perfect complement for those who prefer a more casual, relaxing and scenic journey.  Fill your canteen or water vessel to the brim with this African Red Sweet Tea Blend – it will surely put a spring in your step!
Oceans, Rivers & Streams: Raspberry Cacaó – Chocolate Gourmet Coffee Blend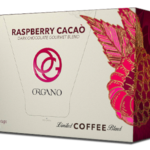 By land, or by sea, indulge in the rich flavor of chocolate, gently kissed with succulent red raspberries, in your mug or cup. Combine a delicate blend of delicious cacao and raspberry (once believed to be used for medicinal purposes long before the fruit became popular), and there you have it – a chocolate gourmet coffee dream.  All aboard – with your OG Brewing Cup to go!  
Sports Events, Picnics & Play Dates: Te Amô – The Finest OG Decaf Brew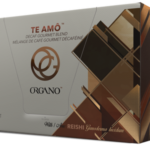 Of course coffee is so much more than just caffeine – it's the aroma, the steam when poured, and the rich smooth flavor when sipped.  If you need yours "un-leaded" or caffeine free for guests, children, or an entire team – you'll fall in love with Te Amô – the finest in OG Decaf brews. How to score a home run? Simply pre-brew 12 single serve brew cups, deliver to your team (on the field or bus) – the crowd will roar!
Social, Faith & Work: Rodéo Chai – Gourmet Spiced Tea Blend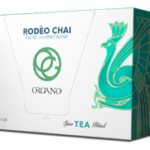 Inspired by the beautiful people of India, this authentic blend of robust gourmet chai spices is the perfect offering – served up single BrewKup style. Whether it's in the corporate meeting room, in front of the congregation (preaching to the choir), or at an OG Mixer – serve up this karmic hero (in mass quantity) for a heavenly response.
Enjoy the ride, journey and celebrate with Organo – we are here with you every sip of the way!