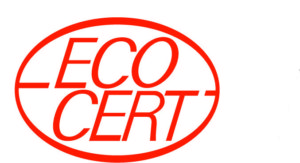 Here at Organo Gold, we're concerned about being eco-friendly, that's one of the reasons we voluntarily undergo certification by Ecocert. Ecocert is a world-renowned certification entity that inspects and advises companies on ecologically responsible, environmentally sustainable, and globally compliant practices in the organic farming sector.
At OG, all of our products are manufactured using the finest organically harvested ganoderma lucidum, which has been certified independently by Ecocert. Many of our products, such as our King of Coffee and Organic Green Tea, have also been certified organic by Ecocert, giving everyone the peace of mind that organic authenticity is of the utmost importance to us here at OG.
Here is a little more background information on Ecocert, what they do and what it means to have their seal of approval:
•    Ecocert is an inspection and certification body, and was established in France in 1991.
•    It was established by agronomists who were aware of the need to develop environmentally friendly agriculture, and of the importance of offering some form of recognition to those committed to this method of production.
•    Ecocert contributed to the expansion of organic farming in the 1990s, by helping to draw up stringent French and European regulations.
•    Today, Ecocert works with French and international institutions in supporting project development within organic agriculture, and is still very actively involved in promoting organic farming.
•    Since it was established in 1991, Ecocert has become a benchmark in organic certification worldwide, and has won the confidence of both professionals and consumers alike.
At OG, we are very proud of our association with Ecocert, and look forward to continuing to provide all of our customers with the finest organically farmed ganoderma.