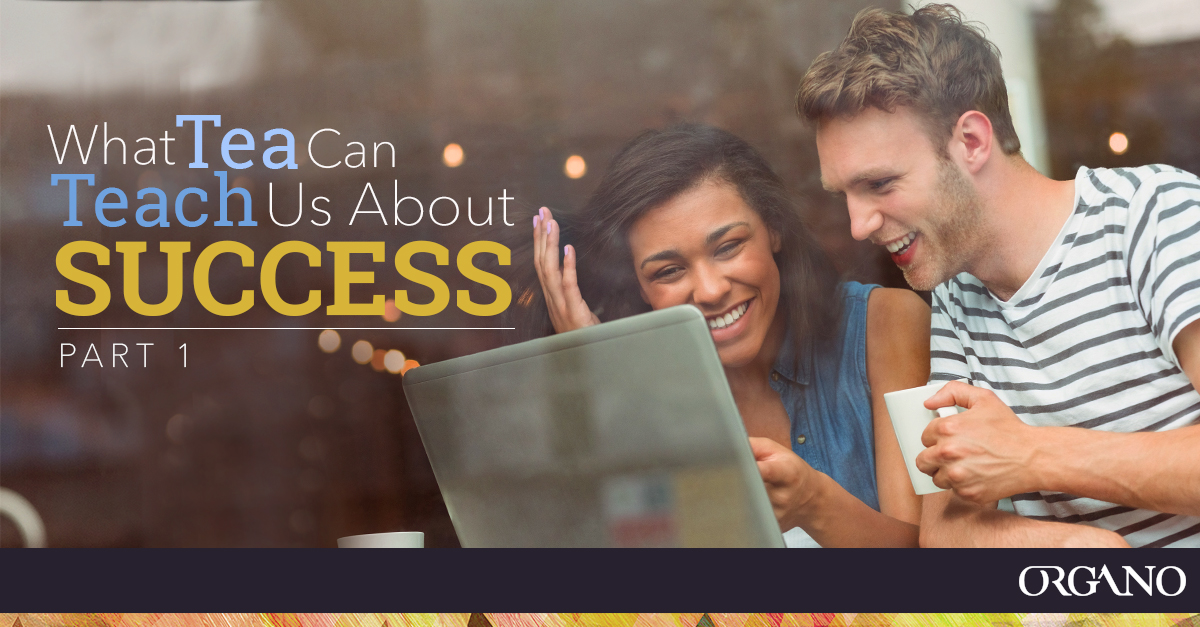 It's Hot Tea Month, and at ORGANO™ we're Talking Tea, as part of our ongoing series "Tea Talk" in the month January – to embrace the new year and learn a new thing (or two) about our beloved Tea!  So, what can a cup of tea teach us about success in life and business, and about being our best self? Join ORGANO™ in the exploration of, and the answers to, these questions in this Two Part Series; What Can Tea Teach Us About Success? Be sure to brew up a hot cup of your favorite ORGANO™ Gourmet Tea Blend (Red, Green or Chai) to further enjoy this journey of learning, the discussion of tea, and furthering your personal and professional success!
Put a Little Patience in Your Cup: In life, in business and in your cup – some things just can't be rushed! If the directions say it will take the tea a few minutes to brew – you have to wait – being impatient will not make it brew faster. There is no physical way to make tea brew faster, or magically create instant success. This is a wonderful reminder that for certain events in our life, if we want success – we must exercise patience along the way.  And, during those times when you have to be patient, think of it like a cup of any one of the ORGANO™ Gourmet Tea Blends – you expect to wait for it to brew, are perfectly willing to wait for that first sip of your morning, afternoon or evening tea, and anticipate it with much excitement! Further, it is a time to sit, relax, re-group and re-boot – alone or with a friend. Success is similar; sometimes the best of ideas and creations need an incubation period (or ample time to brew in the case of the tea in your cup), before they are truly ready for the world. The "take-away" here? Don't fight it, learn to enjoy the wait and patiently savor every moment of your life, and every last drop of tea in your cup!
Strike While The Brew Cup is Hot: If you drink tea, you know that if you pick up a cup of tea that has been sitting out for awhile – it will be cold and stagnant. Cold and stagnant, in life and with tea, can never be good. However, the path to success in our lives, and a cold cup of tea, can be revived for a second chance at life, success and to be hot again. In life, and with tea, you must first eliminate (or pour out) the cold, bad and stagnant  – in order to make room for a fresh start, new idea or cup of hot water to make it good and hot again. Opportunities for success can also go cold and stagnant, so it's important to capitalize on opportunities quickly, after careful consideration, or course. Missed opportunities are just that – missed – but that does not mean you can't give it your best shot at a second chance.  If your best efforts at a second chance do not meet with success, there is comfort in knowing you tried and did not give up. Most importantly, learn from these missed opportunities (or cups poured down the drain), that never had a second chance at success, or opportunity to be enjoyed – like a previously brewed cup of tea!
First – Know What You Want – Then – Go For It: In life, in business and in your cup – you must first know what you want it in it. The world in general, and especially the world of tea, is quite expansive.  It can also be hot or on ice, it can get you moving or calm you down, it can be smooth or nicely spicy. At  ORGANO™ we understand, and our Gourmet Tea Blends have something for everyone, to be enjoyed morning, noon and night – while patiently enjoying the ups and downs of life and business, and the often long and winding road to success. If you know what success (and a great cup of OG Gourmet Tea) looks and feels like, it's easier to find what you are looking for:
Need Your Daily Morning Pick-Me-Up? Take Your Pick!
ORGANO™ Red Tea (Enhanced with Ganoderma Lucidum); Add some clarity to your day with a cup of Organo Gold's delicious Red Tea. This revitalizing tea blends the finest red tea leaves, making it  refreshing, uplifting and positively balancing.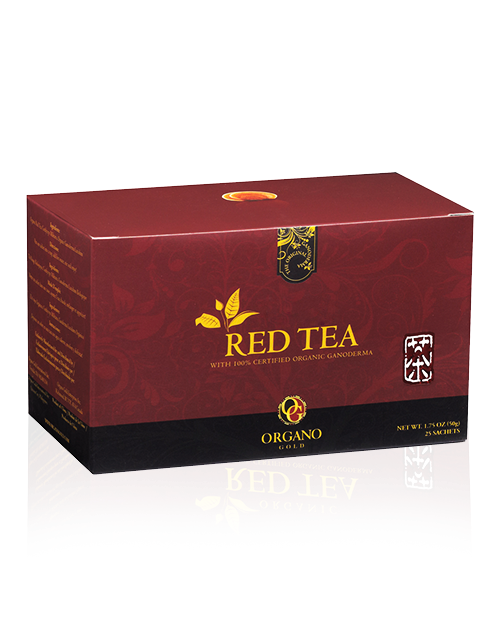 ORGANO™ Organic Green Tea (Enhanced with Ganoderma Lucidum); Add an element of Zen to your day with a soothing cup of our Organic Green Tea. This flavorful tea combines the best organic green tea leaves packed with flavor, for a truly invigorating cup of tea.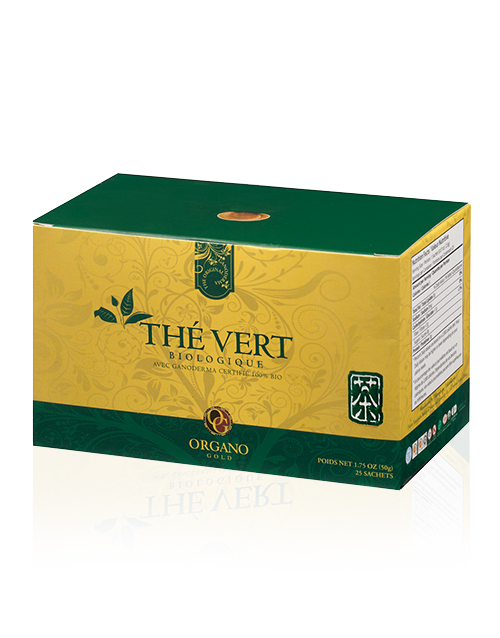 Want to Get Away Somewhere Exotic? Caffeine Free?
ORGANO™ African Red (Rooibos Sweet Tea Blend); No caffeine? No problem. ORGANO™'s authentic Rooibos Red Tea "De-Caf" is bursting with a savory blend of sweet and nutty flavors, making this brew cup's enticing aroma and taste truly one of a kind.
Looking to Spice Things Up? At ORGANO™ We Got You!
ORGANO™ Rodéo Chai (Gourmet Spiced Tea Blend); A perfect blend for your daily life.  Inspired by the beautiful people of India – you can now enjoy this authentic ORGANO™ blend of, India's finest, robust gourmet chai in your cup.
ORGANO™ is on a mission to help people improve their lives by reaching new levels of wellness, prosperity and balance. And, on that note, Stay tuned for What Tea Can Teach Us About Success Part II, where we will touch on; It's The Little Things That Can Mean The Most and What's Old Is New Again, in this two part series of "Tea Talk" with ORGANO.  Until then, Take In, Drink it Up and Taste Every Flavor!  #TasteTheGold
Sources:
http://www.organogold.com
http://www.dumblittleman.com/2015/02/5-things-learned-success-cup-tea.html