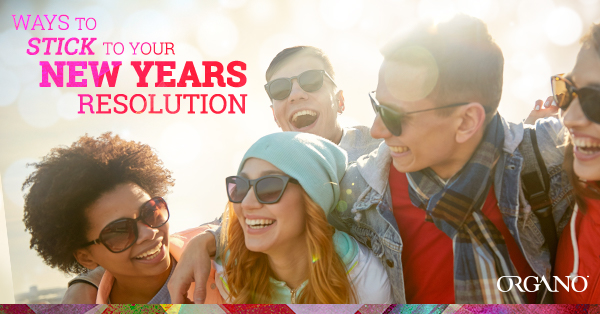 It's Hot Tea Month and at ORGANO™… we're Talking Tea!  As the company who's vision is to help people improve their lives by reaching new levels of wellness, prosperity and balance – we have put together a series of "Tea Talk" topics to embrace the new year and take time to pause and ruminate.  Join ORGANO™ as we take stock of existing accomplishments, future goals and those areas requiring corrective measures to get back on the road to success.  Sit back with a piping hot cup of your favorite ORGANO™ gourmet tea blend – it's time for "Tea Talk" and here are a few thoughts to help keep you "In the Zone" in 2016.
Harness the Power of Your Thoughts: Life does not follow the path of our desires and strategies, but that of our intentions and beliefs. To know and accept what you desire seems to attracts that same reality to you. You can transform your dreams to reality by the power of your thoughts. Such is the power of the mind. Unpeel that wrapping!
What is Your Differentiator: Are you one of a crowd or do you stand apart? What distinguishes you from the others and gives you that cutting edge?  We are all unique, but we often pour ourselves into readily available casts. It is important to step out of the "pre-assembled box" and explore your unique possibilities.
Get Rid of Your Black Holes: Are you aware of people and activities that waste your time and zap your energy? Identify these black holes and make your life more meaningful. Do your best to extract emotional turmoil and agitation, or mindless engagement with people whose mental energies and preoccupations don't match yours! Refresh, reflect and savor one of the NEW ORGANO™ Gourmet Tea Blends:
Keep Your Dignity Intact: Make it a point to avoid "giving in" to please others, or to keep an unhealthy  relationship going!  A yearning for dignity lies at the core of our desires and aspirations. More importantly, living with dignity is what ultimately shapes our relationships and interactions with those we love. Live with dignity!
'Tawazun', the Art of Balance: Everything exists because its opposite exists too. Take one away and the other loses value! The art is in balancing opposing elements and drawing from them to create a dynamic, inspired life. You are good not because you have no bad within you, but because you have resisted it and struck a balance!
It is the definition of ORGANO™ to live beyond measure and obtain a divine lifestyle. What is a divine lifestyle? It is balance, freedom and maximum happiness in all the areas of your life – financial, family, spiritual, social, mental, and physical. And, that is why ORGANO™ is on a mission to help people improve their lives by reaching new levels of wellness, prosperity and balance. ORGANO™'s strong foundation is built on the principles of Loyalty, Unity and Edification, and the goal of being one of the most admired companies in the world. #TasteTheGold
Sources:
http://www.organogold.com
http://blogs.timesofindia.indiatimes.com/O-zone/good-tidings-to-you-and-a-happy-new-year