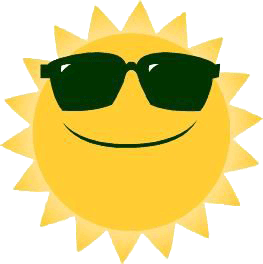 Summertime and Organo Gold go hand in cup! Have you experienced the agony of not being able to drink your favorite OG beverage because it's too hot?  Well, we are going to show you how to keep your Organo Gold coffee or tea at the perfect temperature (hot or cold) without sacrificing the integrity of your OG beverage's flavor with watery ice cubes. Let's get started!
Cowabunga Coffee Cubes
1 OG Chocolate Almond Single Serve BrewKup (chilled)
1 cup coconut milk (canned or from the carton)
3 tablespoons malted milk powder (optional)
1 vanilla bean, seeds removed (or 1 tablespoon vanilla)
In a blender, combine the coconut milk, malt powder and vanilla bean seeds – blend until smooth. Pour the mixture among 15-18 ice cube molds – only half way – leaving half of the mold for your OG BrewKup.  Pour the OG Chocolate Almond Coffee over the coconut milk. Freeze for 4 hours or overnight. Serve with your favorite Organo Gold Coffee Single Serve BrewKup or Sachet.
Totally Gnarly Tea Cubes
2 OG Organic Green or Red Tea Sachets (chilled)
1/2 Cup diced strawberries and raspberries (or berries of choice)
1/4 Cup juice squeezed  from fresh lemon
Fill ice-cube tray mold 1/2 way full with your OG Red, Green (or even Black Ice Tea).  Place berries in each cube mold, and then drizzle the lemon juice in each cube over the berries.  Fill the remaining space of the mold with your chilled OG Tea. Place ice-cube tray into the freezer until completely frozen.  Once frozen, serve with your favorite OG Organic Tea for a premium iced tea experience.
Let's not dilute the facts, using the standard issue ice cube made from water will make your OG beverages a watery shadow of their former glory!   Enjoy the first and last sip – freeze your favorite OG BrewKup or Sachet (coffee or tea) in an ice-cube tray, then use the cubes to chill out and cool your brew as it melts!
See you August 29-30 at Organo Gold's international convention!