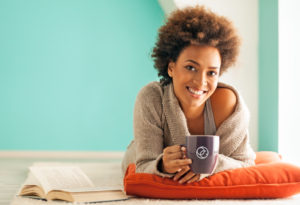 Today, at Organo, on this Canadian National Holiday – Labour Day, we salute, honor and pay tribute to working men and women, as well as their achievements, across the globe.  It's no secret that coffee (and tea) is what has been fueling the world wide work force – long before it had been celebrated (as in the United States and Canada) beginning in 1894.  Let's take the celebration international today, and see how this day is celebrated all over the map!

May Day – May Day: No longer just the celebration of spring, and the promise of summer to come, May 1st is International Workers' Day (also known as Labour Day). This public holiday is celebrated in most  European countries, China and other parts of the world; Nigeria, India, Columbia, Taiwan, Thailand, Philippines, Iraq, Germany, France, Italy, Turkey, Russia, Romania – and the list goes on and on!
Bahamas: Labour Day is also a National Holiday in the Bahamas as well, celebrated on the first Friday in June in order to create a long weekend for workers. The traditional date of Labour Day in the Bahamas, however, is June 7, in commemoration of a significant workers' strike that began on that day in 1942.

Australia: Celebrating specifically the achievement of a working day limited to eight hours, the Labour Day public holiday, varies considerably.  For the Australian Capital and Queensland, the celebration takes place on the first Monday in October, however in both Victoria and Tasmania, it is the second Monday in March. 
Jamaica: Originally "Empire Day" was celebrated in Jamaica on May 24th, in honor of the birthday of Queen Victoria and her emancipation of slaves.  In 1961 it was proposed, and the transformation from Empire into Labour Day was made, along with a new celebration date of May 23rd.
New Zealand: In New Zealand, Labour Day is a public holiday held on the fourth Monday in October. Its origins are traced back to 1840, primarily because of carpenter Samuel Parnell's refusal to work more than eight hours a day!
Trinidad & Tobago: Labour Day is celebrated every June 19th in this part of the world.  The holiday was proposed in 1973, as less of a celebration, and more of a commemoration of the 1937 Butler labor riot's anniversary.
Regardless of the month celebrated, or whether it means the last day to wear white, the end of summer, or the first day of school – Labour Day's origin is deeply rooted in the movement, advocating an eight hour work day, eight hours for recreation, and eight hours of rest.
At Organo, we concur -It is the definition of Organo to live life beyond measure and obtain a divine lifestyle.  What is a divine lifestyle? It is balance, freedom and maximum happiness in all the areas of your life – financial, family, social, mental, and physical.  We do that one cup at a time!