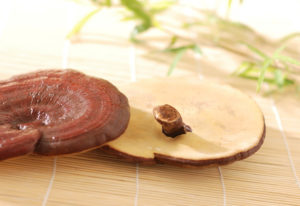 We know there are a lot of amazing bakers in the Organo Gold community, thanks to the incredible submissions we have received in our now annual OG Family Holiday Cookbook. This year the Cookbook featured some incredible cake creations, such as the second-place winning Pumpkin Spice Latte Cupcakes with Latte and Mocha Buttercream, and the third-place winning Mini Mocha Café Cheesecakes.
So we know a lot of you keen bakers out there probably aren't too intimidated by recipes for the always-striking dessert known as a  bûche de Noël. This popular French and French-Canadian dessert is one that rolls a delicate cake with layers of filling to resemble a yule log. We are super big fans of it, partly because many bakers adorn their snowy log cake creations with whimsical decorations such as meringue or marzipan mushrooms. While they may not pack the power of our renowned Ganoderma Lucidum mushrooms, they sure do look adorable!
This Tasting Table recipe for bûche de Noël is one of the best we've found — and we reckon the experienced bakers out there could easily adapt this to add some of their favorite OG products, such as a dash of OG Gourmet Hot Chocolate in the filling to add some chocolatey goodness.
The Tasting Table recipe linked above takes a shortcut and uses these cute-as-a-button
Meiji mushroom-shaped cookies
, which is great for those short on time. But for the aforementioned keen OG cake creators out there, we found this recipe for marzipan mushrooms which we think would be the perfect accompaniment to almost any holiday dessert!
Marzipan Mushrooms
Ingredients:
1 tablespoon OG Gourmet Hot Chocolate
Method:
Make about 10 mushroom stems by rolling dime- to quarter-sized pieces of marzipan into cylinders.
Make large and small mushroom caps by rolling dime- to quarter-sized pieces of marzipan into balls; then pinch them into a cap shape.
Attach stems, pressing gently. Dust with the OG Gourmet Hot Chocolate powder to make them resemble real-life mushrooms.
Happy Holidays and Happy baking from all of us here at OG!