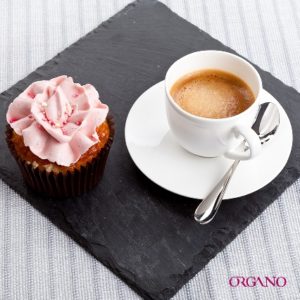 Oh how sweet it is – as the company that brings the treasures of the world to the people of the world, ORGANO™ understands nothing goes better with "a little something sweet" than one of our gourmet coffee or tea blends.  Yes, moderation is key, but every once in awhile – grant yourself permission to indulge after a meal (or just because). Take a break from your busy schedule and join ORGANO™ in celebration of the globally sweet treat referred to as – dessert.
Celebration of "All Things Sweet"
The word dessert comes from the French word desservir, which means to clear the table. Desserts are usually a sweet course served after the end of a meal.  Whether as a quick snack between meals, or to finish out a grand dinner, desserts are simply irresistible. Over the years, desserts have changed from natural candies and nuts to complex multi-layered cakes, and can also include cookies, pastries, ice cream, pies, pudding, and candy.  Desserts are also known as "sweets" in many parts of the world, and the available ingredients affect the range of desserts that can be made in each region.
Desserts – Historically Speaking
Desserts are by definition a sweet course. This usually means high content of sugar or fats. Desserts have historically been known as a smaller course to end a meal, but in modern times they have become a more major part of people's diets. The very first desserts required minimal effort or preparation since ancient cultures were more focused on the nutrition in foods in order to survive.  Many different cultures have their own variations of desserts around the world.  For example, in Russia, where many breakfast foods such as blint, oladi, and syrniki can be served with honey and jam to make them popular as desserts. The loosely defined course called dessert can apply to many foods, and global cultures.
How to Celebrate?
Guiltlessly indulge yourself in a little extra dessert on this day, along with any one of the NEW ORGANO™ eco friendly single serve gourmet coffee brew cups:
Columbian Roast Authentic Gourmet Coffee Blend
Premium Blend Gourmet Black Gold
Raspberry Cacaó Chocolate Gourmet Coffee Blend
 Have a dessert party! Ask guests to bring their favorite dessert to share and spend the evening enjoying the desserts.  As the hostess, you can pre make this very special ORGANO™ signature gourmet brew for the entire crew to enjoy:
ORGANO™ Liquid Dessert on Ice
8 oz of any ORGANO™ Brew (Chilled)
3 Tablespoons of Almond, Coconut or Skim Milk
1 Teaspoon of  Pure Vanilla Extract
Multiply recipe by number of guests, sweeten to taste, "shake it up"  until all of your ingredients are nice and frothy, pour over ice cubes and add a drizzle of chocolate syrup to delight the crowd.
Internationally Famous Desserts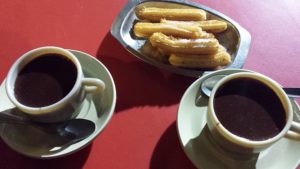 Spain: Churros were given to us from the Spanish. They are now worldwide, even in Korean movie theatres and American baseball games. Churros are sticks of soft dough, made from wheat flour and other particular ingredients. They are extruded through an object that appears to be a star but it is a molded curve which comes in assorted sizes.  They are powdered with cinnamon and sugar, the  exterior is crispy but the interior is soft and moist. This is a dessert that has staying power and has been adopted by cultures the world over.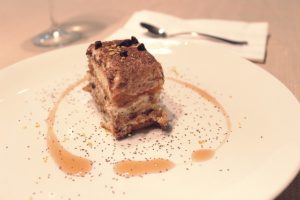 Italy: Tiramisu or the "Tuscan Trifle" originates from Siena, a northwestern Italian province of Tuscany. Tiramisu is the antitheses of the heavy American pie; this dessert is light, similar to light tapioca pudding. Even lighter, more like whipped cream. Tiramisu is made from eggs, mascarpone cheese, ladyfingers, cream, liquor brandy, marsala, a little sugar, some rum, shaved chocolate or cocoa. Mascarpone is a triple-crème cheese. Ladyfingers are sweet little sponge cakes that delicately absorb the flavor of the liquor.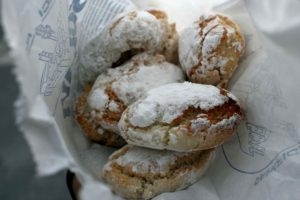 China: Almond Cookies are originally from China, many ethnic communities have also adopted these almond cookies. Almond cookies are found all over America and are so good it is not uncommon for customers to walk into a Chinese restaurant jus to buy a box. They are often served complimentary after a large Chinese meal, but do not mistake these cookies with the Chinese fortune cookies.  Almond cookies with milk – there may not be a better dessert around.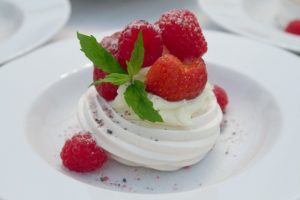 Australia and New Zealand: Pavlova is the dessert preference in Australia and New Zealand. There is not just one kind of pavlova, and it is not something sold on the street corner or in a convenience store. It is found in prestigious restaurants and some cake stores are known to carry this sweet delight.  It is made from egg whites and sugar and the outside of the meringue shell is always crunchy. Whipped cream envelopes this dessert while the inside has a marshmallow like texture. It is served with any of these luscious fruits: strawberry, kiwi, raspberry or peach.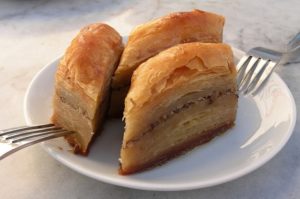 Turkey:  Baklava is an ambrosial dessert and is now linked to Greece and Greek food, but it was first concocted in the Ottoman Empire inside Turkey. During this period, the Greeks and the Turks shared foods and ideas, including, but not limited to, this spectacular dessert known as Baklava. Phyllo dough is used in this recipe and can be tricky to manipulate, as it very thin and dries quickly. Honey, sugar, lemon juice, and orange water are used to make a syrup, which is poured over layers of phyllo dough and melted butter. Nuts are placed on top, usually pistachios, and the result is a thick but savory dessert.
It seems like every country enjoys something sweet after a meal, and what a great incentive to travel around the world and taste the local flavors – along with a cup (or two) of your favorite ORGANO™ gourmet coffee (or tea) blend in a single serve brew cup or original sachet!.