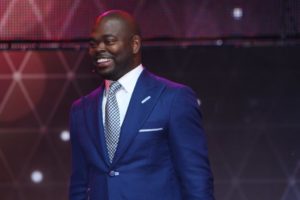 A very Happy Birthday to Holton Buggs, ORGANO™'s Executive Vice President of International Sales!  We thought we'd help you get to know him a little bit better – by sharing five fun facts you may not know about Holton Buggs.
Holton loves to spend time with his family and friends.
Playing golf is Holton's favorite relaxing activity.
He loves his cars, but the one Holton treasures the most is his red Lamborghini Aventador.
Holton loves to tweet, blog and post quotes that empower and inspire.
Favorite ORGANO™ beverage?  That's easy, for Holton it's Black Ice!
Be sure to share this post and Tweet a Happy Birthday message to #HoltonBuggs.