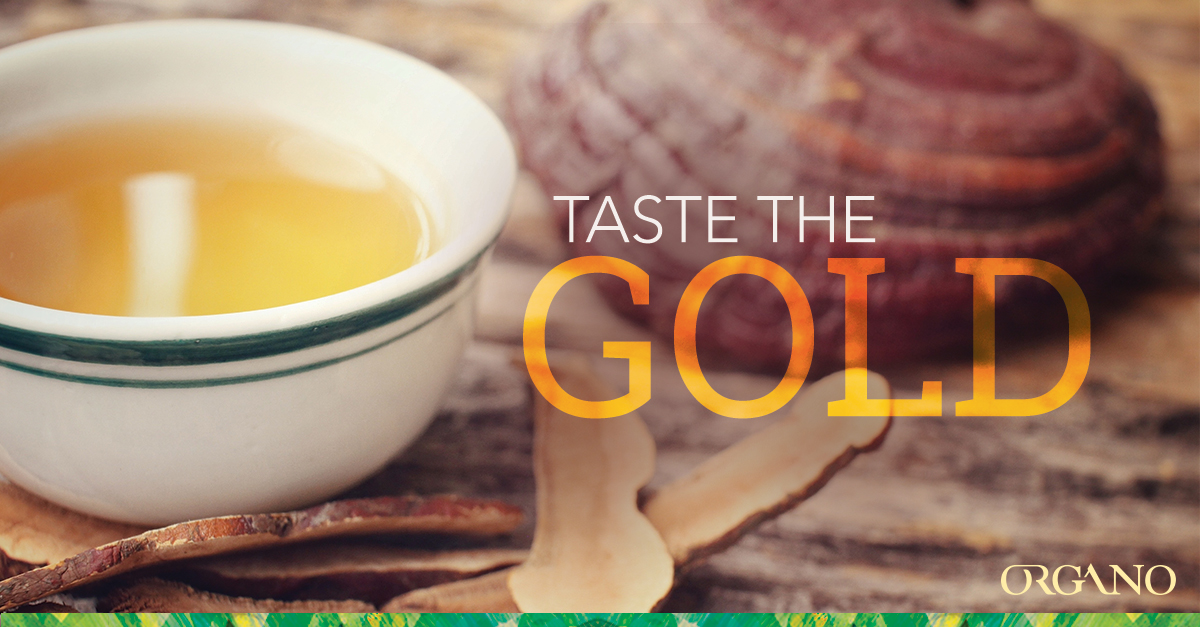 ORGANO™ knows, everyone loves a love story, when two become one and share the kind of love you can not only feel – but you can taste – with ORGANO™ Gourmet Coffee Blends infused with Ganoderma in your cup!  What makes ORGANO™ products so special? A little-known ingredient known as Ganoderma. Here's the story behind this miraculous ingredient, and the mushroom from whence it came!
Once Upon a Time… there was a magnificent mushroom known as Ganoderma Lucidum. The Chinese name for Ganoderma (Lingzhi), means "spiritual potency," while the Japanese name, Reishi, can be translated as the "King of Herbs".  The Ganoderma is a very important type of mushroom because of its extensive use in traditional Asian medicine, and for thousands of years Ganoderma Lucidum has been recognized by practitioners as one of the highest ranked of all the  herbs.
Was it Love at First Sight for ORGANO™?  Well, the Ganoderma mushroom is not known for its "classic beauty", rather their long brown stems and orange-colored caps make them more of a spectacular, supernatural site.  Partial to tropical regions of Asia, Ganoderma mushrooms grow wild on wood and out of large trees, thriving in heavily forested areas (perhaps playing hard to get), they are difficult to see!  At ORGANO™, we source only the finest quality Ganoderma – grown undisturbed on logs high in the Wuyi Mountains of China's Fuzhou region.
The Natural Chemistry between Ganoderma and ORGANO™: Clearly the chemistry between OG and Ganoderma Lucidum could  no longer be denied  – how did they get the fungus from the forest into the cup, you ask? The agricultural and food scientists at ORGANO™ start off with the finest quality, organically grown Ganoderma, using the latest technologies, they gently dry, sterilize and process the mushrooms from a tough, wood-like cap, into a fine powder – a true labor of love!
The Union of Ganoderma into the ORGANO™ Family of Products: ORGANO™ has become the only North American company to partner with the largest certified organic Ganoderma plantations in the world. With our Ganoderma products established throughout the world, we have proven that our products and our business opportunity are equal to GOLD. So, at the 2015 IGNITE International Convention in Los Angeles, California – the announcement was made to move forward simply as ORGANO™ and let people experience the gold, taste the gold and treasure the gold.
The Birth of Several New ORGANO™ Flavors – Infused with Ganoderma: Not long after the OG modernized name and logo was announced, ORGANO™ Single Serve Brew Cup family literally doubled in size, when OG introduced, not one, but several new products to the world:
Te Amô: Decaf Gourmet Blend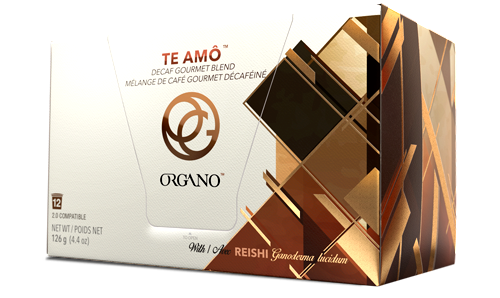 Colombian Roast: Authentic Gourmet Coffee Blend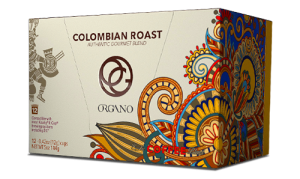 Rodéo Chai: Gourmet Spiced Tea Blend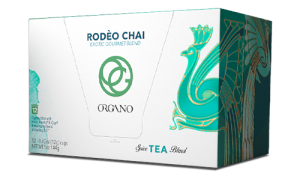 African Red: Rooibos Sweet Tea Blend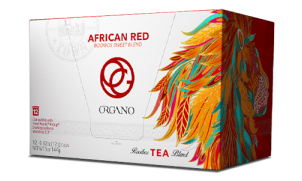 Enjoy Your Very Own Happily Ever After: All around the world, people are waking up to the incredible taste and benefits of ORGANO™'s premium gourmet beverages, with the newest flavors of Ganoderma infused gourmet blends, as well as the classics such as Gourmet  Black Coffee, Gourmet Café Latte, Gourmet Café Mocha and Organic Green Tea. Put the happily ever after in your cup everyday – morning, noon and night – on sip at a time. #TasteTheGold
sources:
http://www.organogold.com/ganoderma