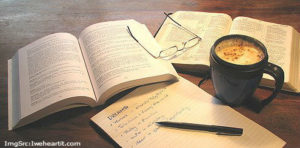 Organo Gold has landed in Guadalajara this week in anticipation of the Organo Gold Mexico Convention, which kicks off this Friday, December 5. But the city is playing host to a lot of other international visitors this week. That's because of the world-renowned Guadalajara International Book Fair, which is in full swing until December 7.
Better known as the FIL (from its Spanish name, 'Feria Internacional del Libro de Guadalajara') this is the most important annual event of its kind in the Spanish-speaking world, and is the second-largest book fair in the world after Germany's famous Frankfurt Book Fair. The purpose of the fair is to provide an optimal environment for publishing professionals and exhibitors who attend the fair, and for the reading public eager to meet authors and pick up the latest entries into the market.
One of the biggest draws of book fairs such as these are the large, beautifully-bound glossy books that feature stunning photography of artwork, architecture, culinary creations and more. For us here at Organo Gold, it brings to mind the ultimate in coffee table books. And when we think coffee table books, what Seinfeld fan amongst us can forget the episode that featured quirky character Kramer's amazing idea: A coffee table book about coffee tables, that is actually a coffee table itself.
Of course, we coffee connoisseurs here at OG just love coffee table books about anything coffee-related. Here are three books already on the market that have caught our eye in recent times. And there are sure to be many more beautiful books about coffee and coffee-related topics on show at this week's Guadalajara Book Fair.
• Modernist Cuisine: The Art and Science of Cooking (Taschen, 2011)
Perhaps the ultimate coffee table cookbook for foodies, and thought to be the most expensive cookbook ever produced, Modernist Cuisine (which retails for $625) was published by art book publisher Taschen to great acclaim and attention in 2011. As the title suggests, this five-volume extravagaza explores the intersection of science and art in the kitchen. This initial book, the result of an extensive project — undertaken by billionaire businessman and inventor Nathan Myhrvold and his dedicated group of scientists, research and development chefs, as well as a full editorial team — is more culinary molecular gastronomy than at-home cooking. But as a follow-up, Molecular Gastronomy at Home was released by The Cooking Lab in 2012, and is a book that belongs more on the kitchen cookbook shelf than the coffee table.
• Coffee Obsession (DK Publishing, 2014)
As the title implies, this recently published book charts America and the world's obsession with coffee, where more than 2.25 billion cups of coffee are consumed across the globe each day. (We're working on figures to tell you how many of those 2.25 billion cups are Organo Gold coffee, but rest assured, it is more and more each day!)
• The Coffee Table Coffee Table Book (Black Dog Publishing, 2003)
Like something straight out of the aforementioned Seinfeld episode, this is a coffee table books about coffee tables. It charts the design and history of the humble household coffee table, as well as some high-end architecturally designed tables from luminaries such as acclaimed Japanese American landscape architect and sculptor Isamu Noguchi.
And of course, it almost goes without saying that we think no coffee table is complete without two things: A copy of the OG special edition of Napoleon Hill's Think and Grow Rich (available from your favorite OG Distributor, and a cup of your favorite Organo Gold beverage!